Latest News
Grange Park Opera: Primary Robins Update
9th August 2019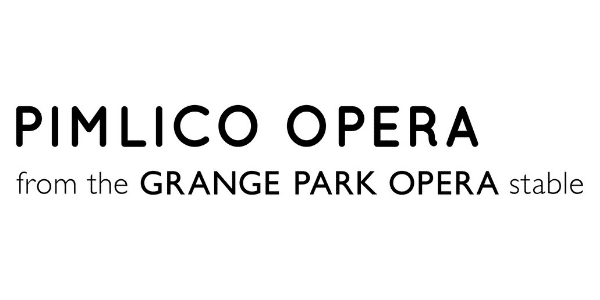 On 12 July, 100 Robins arrived at The Theatre in the Woods.
They walked through the Walled Orchard and, though they were mesmerised by the theatre, they were equally wowed by the Lavatorium Rotundum.
The rehearsal went well and it was great to finally hear the children singing with the Berkeley Ensemble.
They ate their packed lunches in the Crinkle-Crankle garden and ran around the Walled Orchard, children's laughter echoing around the gardens.
The concert started with A Spoonful of Sugar with all of the schools singing in unison.
Each school had their chance to shine and for Pyrcroft Grange it was I'd do Anything from Oliver! Sythwood Primary School sang The Runaway Train and New Haw Junior School performed When I'm 64.
We were then treated to a couple of instrumental pieces by the Berkeley Ensemble.
After the Robins sang a beautiful rendition of Summertime, the bass Robert Winslade Anderson sang Porgy's aria I Got Plenty O'Nuttin. Watching the children's faces when he began to sing was lovely and several mouths literally dropped open. For many it would have been the first time they heard the deep, rich and resonant sound of a classically trained bass voice.
Each songbook from which the children learn has a song in a foreign language and in this concert Alouette was wonderful – with near perfect French accents and lots of actions.
The children sang Shenandoah incredibly beautifully, with a wonderful sense of legato line and with real meaning – it was very moving.
The concert finished with The Lambeth Walk – and to have 100 children singing, smiling and doing The Lambeth Walk was an inspiring sight.
One of the children said:
"I loved singing at the Primary Robins Summer Concert. Our singing teacher taught us all of the songs that we sang on the day. When we first got there it was really cool but I think the performance was good as well. The other schools that also came were very good too. I was also very proud of my solo, I was quite frightened at first but I got used to it. There is only one thing to say . . . this was the best trip I ever had". 
This reflects the fantastic opportunity that we are giving to children who would otherwise have no exposure to music; and we hope that the memory of this concert will stay with them throughout their lives.
Annabel Larard, Project Leader
---
Please consider supporting the project . . .