Latest News
New specialist Maths School for Guildford gets Government green light to proceed
21st May 2019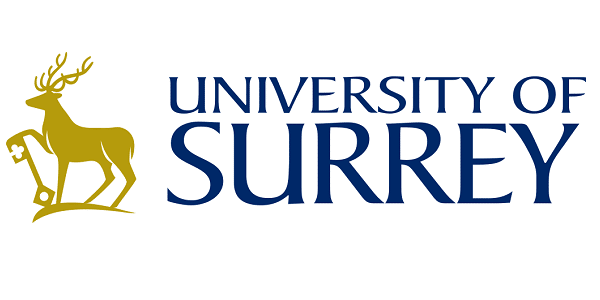 ++ SuMS to encourage more girls into STEM ++
++ University of Surrey and GEP Academies join forces to find the next generation of mathematicians ++
University of Surrey and Guildford Education Partnership (GEP Academies), the Multi Academy Trust behind George Abbot, Kings College and five other local schools, today announce that the Department for Education has given the go-ahead to progress to the next stage of development of a new specialist Maths School in Guildford. The proposed new school is targeting an opening date of September 2021.
Delivering A-level education for 16-19 year olds with particular aptitude and promise in maths, the Surrey Maths School (SuMS) will help increase the numbers of highly talented students applying to do STEM degrees at university. Recruitment will particularly target female students who are still underrepresented in Science, Technology, Engineering and Mathematics (STEM) subjects, as well as other groups who might otherwise not have had the support to win places on the most competitive and prestigious STEM courses at university.
Today's announcement of SuMS coincides with a parallel announcement of another specialist Maths School in Lancaster. There are currently only two such schools in operation – at Kings College London and Exeter University – with two more, associated with the Universities of Liverpool and Cambridge, already in development.
Combining the University of Surrey's outstanding STEM expertise and GEP Academies' outstanding contribution to initial teacher training, SuMS will also play a leading role in supporting the development of maths teachers and teaching in other local schools.
SuMS will also focus on widening participation in Higher Education, focusing on young people from disadvantaged backgrounds, bringing additional benefit to local schools and the community more generally.
Because of its highly specialist focus, SuMS will focus on recruiting a small number of outstanding post-16 pupils from a wide range of schools across Surrey and the surrounding area. This will complement and support existing STEM provision at sixth form level in Guildford and neighbouring areas. The partners are working towards an opening in 2021.
Minister for Schools, Lord Agnew said:
"Maths schools support talented young people to reach their potential by tapping into the expertise of top universities – and Ofsted has found that they excel in recruiting students from disadvantaged backgrounds to fulfil their potential.
"I'm confident that this exciting partnership between the University of Surrey and Guildford Education Partnership will build on those successes and boost the prospects of talented mathematicians in the region."
Chris Tweedale, Chief Executive of GEP Academies said:
"We are delighted that SuMS has been given the Ministerial green-light to progress to the next stage of development.  Our close partnership with the University of Surrey will ensure that this exciting new maths school will become a real beacon of excellence for talented mathematicians across Surrey. We are particularly keen to encourage more girls to take forward their interest in STEM subjects, and we are equally passionate about the role SuMS will play in helping train and develop maths teachers in the region.
Professor Max Lu, Vice Chancellor at the University of Surrey, said:
"We are thrilled with this opportunity to generate excitement and enthusiasm amongst the next generation of outstanding STEM students across Surrey. The significant schools expertise of GEP Academies and our own excellence in STEM subjects in higher education means we can look forward to equipping talented students with the knowledge and skills to build influential and rewarding STEM careers."
Professor Ian Roulstone, Head of the Department of Mathematics at the University of Surrey, said:
"Harnessing the expertise in the leadership and teaching staff at SuMS, with our own considerable academic experience in mathematics, we're committed to boosting capabilities and enthusiasm for enhancing STEM education at schools across Surrey in a variety of novel and innovative ways. This new school will play an important role in widening participation in STEM subjects for girls and other groups underrepresented on the most prestigious university courses in maths and related subjects."
With the go-ahead to proceed to the next stage of development, the University of Surrey and GEP Academies will be working in close partnership to progress plans, as SuMS moves towards opening in September 2021.