Latest News
BDO LLP invests in trainees in Gatwick and Guildford
19th September 2019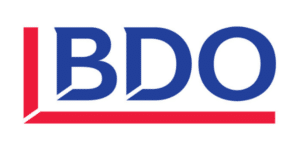 BDO LLP has expanded its teams in Gatwick and Guildford by taking on 27 new trainees in the region.
The new intake will work across tax, audit, and business services, with 14 of the trainees based at the firm's Gatwick office, and 13 in Guildford, bringing total headcount across the offices to 370.
19 of the new hires are joining as graduates and eight are joining the firm as an apprentice.
Alongside their relevant professional qualification, trainees will get the opportunity to work towards a level seven accountancy or taxation professional apprenticeship; the equivalent to a master's degree.
Anna Draper, lead partner of BDO South East, Gatwick and Guildford offices, said: "We've had a strong year in the region and we're keen to build our capabilities across all areas of the business. As well as a number of key lateral hires and promotions to support this growth, our focus is on taking on more apprentices alongside our graduates. This mix of minds – and diversity in every sense – is what our clients need from our teams to be able to solve complex problems and help them succeed.
"One of the most rewarding parts of my role is working with the team on their development. This talent within this latest cohort of trainees shows the future of the firm is in good hands and I look forward to watching each of them progress."
Last week BDO welcomed a record number of 420 new trainees across the whole firm, with a record breaking 13,000 number of applicants.
Earlier this year the firm merged with Moore Stephens LLP, creating the UK's leading accountancy and business advisory firm focused on mid-sized, entrepreneurially-spirited business.
---