Latest News
Surrey Chambers Export Breakfast – a review by Surrey Translation Bureau
22nd July 2019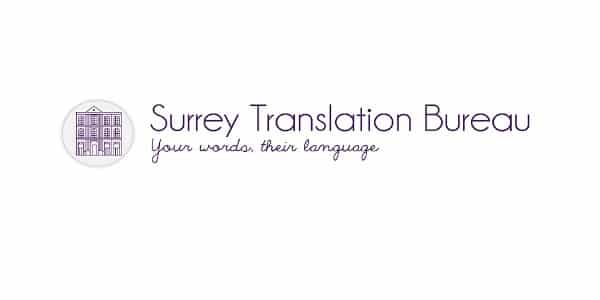 "Exporting is vital to the UK economy and our strategy for a Global Britain. Businesses that export are more productive, create more jobs, and pay higher wages.
Our export success spans across sectors and regions of the UK, from aerospace in Northern Ireland to transport in Wales; oil extraction in Scotland and financial services in England."- Theresa May, HM Prime Minister
If you have just started exporting or are thinking about it, you will naturally be thinking about the typical barriers that can pose a threat to your business expansion: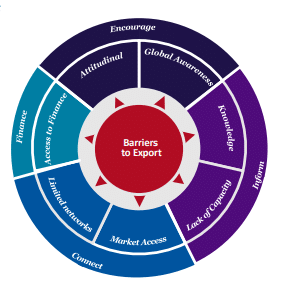 However, you can get a lot of support from various different organisations that work both locally and nationally in the UK to help you expand your business and overcome the above mentioned challenges. These include the different Chambers spread across UK and even internationally, Department of International Trade, Enterprise Europe Network, Growth Hub and many more. They organise a lot of events to offer guidance, alongside one to one support and wealth of useful literature.
One such event was organised by the Surrey Chambers of Commerce at the H G Wells Conference Centre in Woking on 16th July.
The morning started with some quality networking amongst visitors, exhibitors and the speakers. The conversations ranged from Brexit, business partnership opportunities to England winning the Cricket World Cup!
The first presentation to follow was by Ogechi Nnamani from the ITDLO (International Trade Development Liaison Officer) network, who provide Customs and International Trade services throughout HMRC. She introduced us to the new Customs Declaration Service that would soon replace the current system. She explained some of the key differences between the two system while focusing on data groups and elements and declaration categories and codes. Her presentation was highly valuable for anyone who needs to submit an export declaration.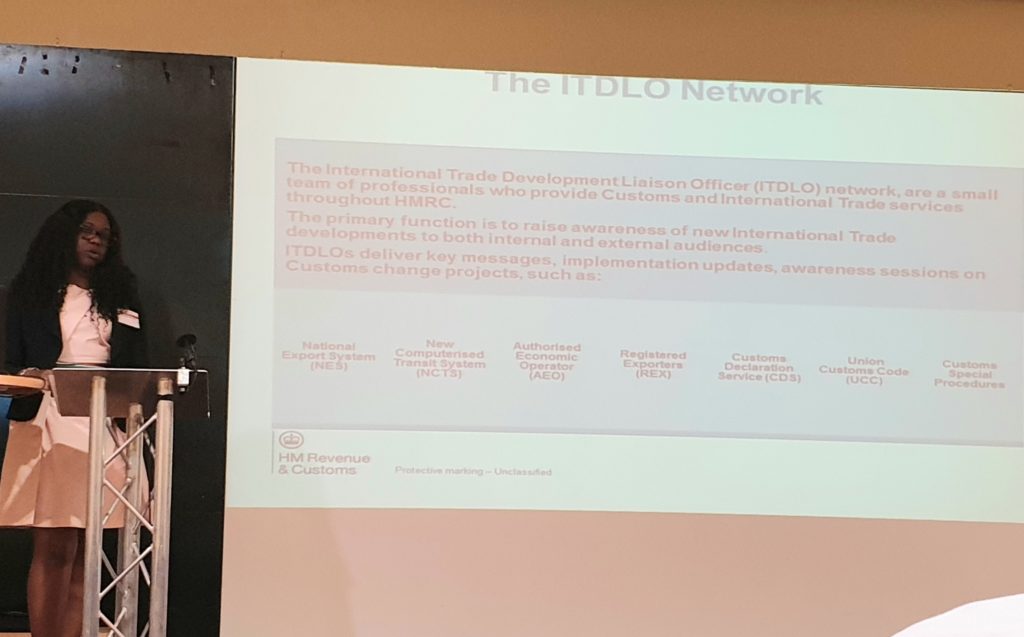 It was Gary Hayes from the International Trade team of Surrey Chambers of Commerce who then delivered some very useful tips for becoming a successful exporter.
From having an export plan to identifying your target market and then establishing yourself as an international brand, he covered some crucial steps to take your products and services to overseas customers.
He further stressed upon making the right connections, whether it's with BREXIT advisers, translation agencies or freight forwarders. Do your research or approach your local Chamber or institutions like DIT to help you make these contacts. All of these organisations usually keep a list of suppliers for various services that are entailed in the exporting journey at different stages.
This is the reason why we were exhibiting at the event. Surrey Translation Bureau is a member of Surrey Chambers of Commerce and can help you overcome the communication barrier with your international customers and also ensure you have all your paperwork in the right language for your target country. Whether it is your website, marketing material, technical manuals or legal records, getting your collaterals translated by a professional agency like ours will iron out some of the creases in exporting.
The last speaker Andrew Walling from Semmco Limited also attributed the success of their business on having an effective export strategy that included using local knowledge to develop globally accepted products. The company saw its overseas sales grow from £392,340 as 19% of total sales in 2015 to £1.365 million as 40.5% of total sales in December 2017.
The underlying message of today's event was that to export effectively, you need an effective export plan along with proper guidance, support and connections.
Get in touch with the Surrey Translation Bureau team today to discuss how we can help your company expand internationally.