Latest News
Experience the Magic of Taylor Swift's Concert at Nova Cinema
26th September 2023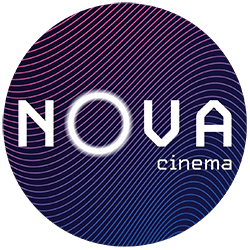 Are you ready for it? Taylor Swift's highly anticipated concert is coming to Nova Cinema! Taylor Swift fans and music enthusiasts alike can rejoice as they will have the opportunity to witness the global superstar's electrifying performance on Nova's big screen like never before.
Taylor Swift, known for her chart-topping hits and captivating stage presence, is bringing her sensational concert experience to Nova Cinema. Fans can expect an immersive journey through her iconic career, featuring all of their favourite songs and some surprise moments that are bound to leave the audience in awe.
Nova's state-of-the-art 4K crystal-clear laser projection, accompanied by Dolby Atmos immersive surround sound will transport you right into the heart of the action. There's nowhere else in Surrey you can watch this performance that'll make you feel like you're really there.
Taylor Swift Eras Tour attire and friendship bracelets are strongly encouraged when you're coming to watch at Nova!
Event Details:
What: TAYLOR SWIFT | THE ERAS TOUR at Nova Cinema
When: October 13 – November 5
Tickets: Available at https://www.novacinema.com/movie/taylor-swift-the-eras-tour
Prices: Adult £19.89, Child £13.13
Duration: 168 mins approx.
Rating: 12A
This cinematic event promises an up-close and personal encounter with Taylor Swift as she performs her biggest hits in front of thousands of adoring fans. From her early country roots to her pop and alternative experiments, this concert showcases Taylor's incredible evolution as an artist.
The concert screening will feature stunning visuals, impeccable sound quality, and an atmosphere that will make you feel like you're right there in the audience. Whether you're a lifelong Swiftie or just looking for a fantastic night out, this event is not to be missed.
Taylor Swift's concerts are renowned for their dynamic energy, heartfelt storytelling, and dazzling production, and this screening is no exception. It's the perfect opportunity for fans to sing along to their favourite tunes, share in unforgettable moments, and experience the magic of Taylor Swift's music on Nova' big screen.
Don't miss your chance to be part of this extraordinary cinematic experience. Tickets are on sale now, so grab your friends and family and secure your seats for a night of music and memories you'll cherish forever.
For more information and ticket details, please visit https://www.novacinema.com/movie/taylor-swift-the-eras-tour