Latest News
New CIOB President says construction capable of great change and vows to increase focus on quality
25th June 2020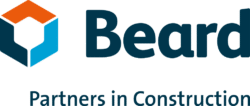 Mark Beard FCIOB, chairman of Beard Construction, has become the 117th President of the Chartered Institute of Building (CIOB). His presidency starts as CIOB members and the wider construction industry are facing some of the greatest challenges in the Institute's 186-year history.
Speaking at the CIOB's first virtual Members Forum, the new CIOB President said, "The Covid-19 pandemic is an extraordinary, unprecedented event that nobody could have seen coming. I empathise fully with all CIOB members and everyone in construction as we all go through these challenging times with many people facing furlough and reduced pay. However, the coronavirus has shown us that we are far more capable of change than we may have imagined before, and together we will get through this very difficult time.
"I believe strongly in improving the quality of what the construction industry delivers to its customers. I will be making this the key focus for my Presidential year. I plan to build on the work of the CIOB's quality commission and encourage all construction professionals to embrace the Institute's new Code of Quality Management as we make quality part of our industry's culture. 
"The construction industry delivers many great buildings, for which we can be truly proud; however, there are still too many completed buildings that are not fit for purpose. We need to work together to ensure all work delivered by our industry is of the highest possible standard; embracing fully the requirements of the forthcoming building safety legislation." 
Since 1999, Mark has been chairman of his family-owned construction group, Beard Construction, which has four offices in Oxford, Swindon, Bristol and Guildford, and turns over £160 million per annum.  As well as being a Chartered Environmentalist, he is a member of Henley Business School Advisory Board, Governor of Christ Church Cathedral Choir School, Patron of Alexander Devine Childrens' Hospice, Patron of Radley College Real Tennis Court and a playing member of the MCC. Mark was Oxfordshire Businessman of the Year in 2004.
Immediate Past President of the CIOB Professor Charles Egbu FCIOB said, "Mark will be a great President for the CIOB, and he is right the industry is capable of great change. We need to all pull together to make that change happen, but we know it is within us. Mark's firsthand experience of leading organisations during this period will be invaluable over the coming weeks and months, as the CIOB further responds to the needs of our members and the broader industry. I congratulate him on his achievement and look forward to supporting him in the year ahead."