Latest News
Garden in the box festival at The Lightbox
24th March 2022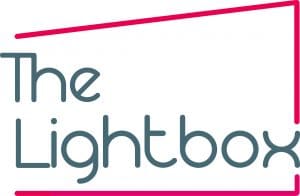 The Lightbox gallery and museum in Woking is launching its first one day garden festival – Garden in the Box which will celebrate the positive power of gardening. On Saturday 9 April 2022 from 10.30am – 5.00pm join The Lightbox for a fun-filled day full of green-fingered activities and events for all the family. Free in the courtyard will be the RHS Wisley Community Outreach Team, a pop up by local florist Poppies and Peonies, the Surrey Wildlife Trust, Surrey Bee's and Lightbox Volunteers will be running a Plant and Sundries Exchange table.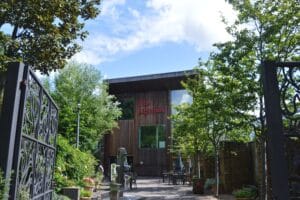 At 11.00am join Hayley Jones from RHS Wisley for the family friendly talk and activity Incredible Insects. Insects and other invertebrates are tiny animals that are often overlooked, but are incredibly important! Come and meet a scientist who studies insects and hear more about how they work and the things they get up to in our gardens. The activity is free but pre-booking is required.
Following this at midday the Mayor of Woking, Cllr Liam Lions, will unveil a newly planted fruit tree in The Lightbox courtyard, kindly donated from the Clink charity based at HMP Send to mark the Queen's Platinum Jubilee year. The national Queen's Green Canopy Plant a Tree for the Jubilee initiative will create a network of individual trees, avenues, copses and whole woodlands in honour of The Queen's service and the legacy she has built. This will create a green legacy of its own, with every tree planted bringing benefits for people, wildlife and climate, now and for the future.
At 1pm Guy Barter from RHS Wisley will deliver a fascinating talk which will teach you ten ways to do Planet Friendly Gardening. Tips will include insights such as how to make your own compost and how to plant for pollinators. Tickets are £10 for Adults and £8 for Lightbox Members and pre-booking is required.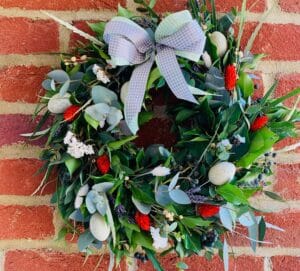 Two Seasonal Spring Flower Workshops will be delivered by Dawn from Poppies and Peonies using beautiful British, sustainable materials. At midday create a Spring Wreath using seasonal foliage and blossom followed by decorations such as dried flowers and eggs. Perfect to adorn your door in the run up to Easter weekend. At 3.00pm learn the basics of Spring Flower Arranging in a social and informative workshop. A sustainable vase will be provided for you to keep and you will be shown how to arrange spring British flowers, foliage and twigs. Workshops will include a refreshing Lightbox mimosa cocktail and some delicious macaroons for each participant. Prices range from £35 – £50 including refreshments and pre-booking is required.
The family friendly Café, Stretched and Fired at The Lightbox, will be open throughout the Festival and will be serving tasty traditional stone baked pizza's, kids picnic boxes and tempting cakes and sweet treats. The weekend also offers the last chance to see the 5 star exhibition Bridget Riley: Pleasures of Sight which The Guardian heralded as 'an Ode to Joy'. Tickets are free to Members or £7.50 for a Day Pass and can be booked in advance or on the door. Complementing the Garden in the Box Festival throughout the Easter holidays there will be gardening-themed children's drop-in and bookable workshops.
The Garden in the Box Festival at The Lightbox will be open from 10.30am – 5.00pm on Saturday 9 April. For full details and to pre-book all activities and events please visit thelightbox.org.uk.