Latest News
Over £1million Additional Grant Funding Issued To Local Businesses
20th July 2020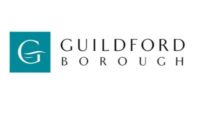 Grants totalling £1.111 million have been made to 95 local business and charities as we continue to help our local economy recover from the Coronavirus (Covid-19) pandemic.
The Discretionary Grants Scheme has provided extra funding in addition to the government's Small Business Grant Fund and Retail, Hospitality and Leisure Grant Fund, which has to date provided rate relief grants of £21,315,000 to 1,585 businesses in the borough.
The Discretionary Grants Scheme, also funded by central government, was launched on 4 June, and with applications closing on 15 June required a fast and efficient response from the Council. It supports businesses that were not previously eligible for grants or are not currently paying business rates. The level of money available was based on five per cent of the total allocation from the Small Business Grant Fund and Retail, Hospitality and Leisure Grant Fund.
Cllr Tim Anderson, Lead Councillor for Resources says:
"As a Local Authority, we are here to support all of our local businesses and provide as much help as we can. We recognise the considerable challenges being faced by our businesses and have already distributed over £21 million in grants, provided 12 months' business rate relief to businesses in the retail, hospitality and leisure sectors and administered the government's Reopening High Streets Safely Fund to support measures to allow our town centre to open safely and securely for shoppers and visitors.
"We received 195 applications for the Discretionary Grants Scheme and, while over 90 were successful, with strict criteria to adhere to against the budget of £1.111 million we have been unable to allocate funding to everyone this time. It was a robust decision-making process, all applications were thoroughly reviewed and then further scrutinised. Factors we considered included the impact that the current pandemic has had on the business, the sector in which the business operates, its commercial and geographical reach and the level of property costs. We have now contacted all businesses who applied.
"We completely understand how for some of our businesses this is not the news they wanted to receive – and inevitably there is unfortunately some disappointment, for which I apologise. I only wish we could help everyone with this particular grant, but we are unable to.
"Please do continue to get in touch as we may be able to help in other ways, including through our free business advice service Guildford Business Growth at www.guildfordbusinessgrowth.co.uk, as well as our assistance to help businesses re-open safely and follow new licensing guidelines. We have also been working with the Community Foundation for Surrey's Coronavirus Response Fund, as the Mayor of Guildford's chosen charity for 2020, to match fund any donations to support local charities and voluntary organisations helping vulnerable, elderly and isolated members of the community.
"Additional help may be available through the government's Kickstart Scheme and new investment in 'green' jobs. The Department for Business, Energy & Industrial Strategy has also this week published information on additional resources available to employers and employees, including support offered by the National Federation of Self Employed & Small Businesses, at https://www.gov.uk/guidance/coronavirus-support-for-business-from-outside-government."
He added that collaborating and supporting local companies is central to Corporate strategy: "Our new Procurement Strategy, part of our organisation-wide transformation programme 'Future Guildford' was adopted by the Council last month. It will benefit small and medium-sized local businesses tendering for work as those in Guildford will be prioritised where possible, in order to improve and enhance our networks across the borough. We are also looking at how we can further influence buying powers by working with other boroughs, while continuing our commitment to sustainability, climate change and safeguarding."