Climate Change Hub

1. UK Business Climate Change Hub
6. Support for Businesses
7. Funding
8. Awards
A business opportunity like no other
This year, the UK government has partnered with business owners and respected climate groups to help businesses like you cut carbon emissions and protect the planet.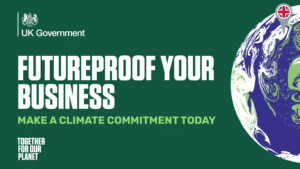 Whatever size your business or industry you're in, your commitment could make a real difference – to your business, to your customers, to your community, to the planet – and to your energy bills! That's why the UK government has created the UK Business Climate Hub, a campaign that asks UK small businesses of up to 250 employees to join the fight against climate change by committing to reducing their greenhouse gas emissions.
Even the smallest businesses produce carbon emissions – it could be through your building, your vehicles, or your supply chain. The UK government is asking you to commit to cutting those carbon emissions in half by 2030 and to reach 'net zero' by 2050. Net-zero means that you are putting no more carbon into the atmosphere than you are taking out of it. When you commit, you'll get the tools to help you understand your emissions, how to tackle them, and how to share what you're doing with your customers and your community.
2021 is the time. This November the UK government is hosting a major conference in Glasgow where world leaders will get together to commit to urgent action to tackle the climate emergency. It's called COP26, and all eyes will be on the UK to agree on the most ambitious plans to fight climate change the world has ever seen. And you can be part of it. Become one of the thousands of small business climate leaders across the UK this year and commit today at the UK Business Climate Hub.
---
The Surrey Climate Commission was officially launched in June 2019, formed from a collaboration of organisations, including Surrey University, Surrey Chambers of Commerce, Siemens, World Wildlife Fund, and Surrey Wildlife Trust. Professor Chris Rapley, CBE, of University College London gave the keynote address  (see his presentation on The Need for Transformation in the downloads below). Our aim is to provide an independent and authoritative voice to all organisations in Surrey, whether they be private, or public sector or other, helping them contribute to the County reaching its necessary climate target, to avoid the damaging effects of runaway climate change.
Click here to read a welcome from Surrey Climate Commission
Click here to learn more about Surrey Climate Commission
---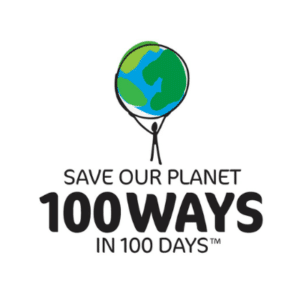 100 Ways in 100 Days is a fun and engaging new e-learning behaviour change programme, delivered via the workplace.  It aims to help people learn how to work, live and think more sustainably, fast.  Based on psychology and neuroscience, the 'Ways' consist of lively, colourful and thought-provoking videos, quizzes, infographics, special days, competitions and much more. The programme embraces the theory of marginal gains, ie, how many small actions, multiplied many times, by many people can come together to create major impact and drive performance.
100 Ways in 100 Days is currently being piloted in the UK, to rave reviews, not just for awareness in sustainability, but also how it brings employees together, from senior management to the youngest recruit.  The ambition is to become global in due course.
The programme was conceived by long time Surrey resident and PR and communications expert Sue Skeats. 100 Ways in 100 Days is particularly pertinent for larger organisations that are already on a sustainability journey (or are embarking upon one).  An SME package is also in the pipeline.
For further information on how 100 Ways can help your organisation help the planet – and have fun along the way, please email info@100ways.eco. Meanwhile, here are this month's three small, easily achievable sustainability ideas to help you start making a difference!
Putting the brakes on bad driving
Road travel accounts for three-quarters of transport emissions. Most of this comes from passenger vehicles – cars and buses – which contribute 45.1%.  So, apart from keeping to the speed limit for safety (obviously!), slower speeds make for better driving.  Did you know that driving at 50mph uses 25% LESS fuel than 70mph. That can help the planet AND your wallet too!
The big food waste scandal
Uneaten and discarded food is one of the planet's biggest offenders in terms of greenhouse gas emissions. If global food waste were a country, it would be the THIRD LARGEST emitter after China and the US.  And in the UK we waste a shocking 4.5 million tonnes of food every year.  But a nifty psychological trick to easily limit excess food consumption and potential waste is to use smaller plates.  Simple!
The vital signs: recycling knowhow
This is the rather confusing Green Dot logo. You might think it denotes packaging that's recyclable, will be recycled or has been recycled.  BUT it's actually used on packaging in some European countries to signify the producer has made a financial contribution towards the recovery and recycling of packaging in Europe, rather than what it means for the packaging itself.
Click here to learn more about 100 Ways in 100 Days
---
Small steps towards becoming carbon neutral
H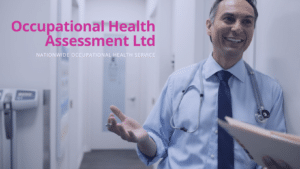 ealthcare generates an almost ludicrous amount of paper-based information including documents, images, medical notes and patient records, as well as policies, reports and regulatory documents. Paper, duplicated information and monumental resource consumption are endemic in healthcare.
Storing and managing years of paper-based information takes a lot of energy and space, as well hard costs too. The NHS is about the only remaining consumer of fax paper in the UK, despite a campaign to "axe the fax" which ran from 2018 to 2020.
Some of these issues aren't just relevant for healthcare though, so many other areas of day-to-day business life relies on forms, record keeping and regular use of consumables like printer ink, stationery, cleaning supplies and water cups.
All these issues are compounded in the world of occupational health, a specialist area of healthcare mostly focusses on supporting businesses. Our business, Occupational Health Assessment Ltd, was not alone in having a very traditional approach to business.
Signed paper forms were used in just about every area of practice; registration, consent, notes, reports. The volume of paper and printer ink used was ever-increasing.
Although we wanted to reduce our environmental impact, inertia was spread throughout the business and in hindsight the idea of changing our practices was perhaps more difficult than committing to take action.
The first wave of the pandemic forced our hand. Overnight we had to ditch being in a clinical environment. That gave us an opportunity to change the business for good and it's an opportunity we seized.
The entire business is now paper-free. We no longer have printers, so we're not consuming resources every week. We no longer use paper, which has axed our waste collection costs too. Everything is e-signed, which is quicker for doctors, nurses and patients.
We went so far so quickly that we turned our attention to our offices too. Packets of snacks have been ditched in return for refillable containers. We've ditched single-use plastics. Every team member has a re-fillable water bottle, we provide them as gifts for guests too, so we no longer use disposable cups.
Last year we sought external validation of the steps we'd taken, so we could demonstrate our commitment to sustainable operations. The business became certified as carbon neutral, through a short and easy programme. We now contribute to a tree-planting programme every month.
Although covid has turned our lives upside down, we do credit it with forcing us to adapt and improve our business. Hopefully the small steps we've taken may help add up to a bigger impact in years to come.
DreamingFish – Our Journey to Net Zero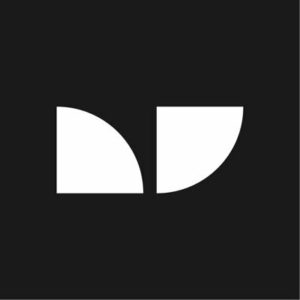 DreamingFish is a creative video agency producing video and animated content for a range of clients around the world. We currently employ 12 people, have a small office in Woking and every year undertake a large number of shoots across the country and overseas. We are a values-driven company, and one of our values is 'we care', so we recognised we needed to do something to reduce our emissions, but as a small business where do you start?
We began by looking for a charity that plants trees that we could support. There are quite a few out there now, including World Land Trust, Ecologi and Earthly, but we settled on Tree Aid. Tree Aid does more than just plant trees in Africa, it looks to create sustainable communities, planting trees that can be eaten, provide shade, enhance the soil and provide a means of income. This approach completely resonated with our values so we decided to make a monthly donation as well as make a one-off payment every time we sign a new client. This was an attempt to offset any emissions produced as a result of our work.
But, just how much carbon do we actually produce? As a small business this can be difficult to measure. We had made the climate commitment on https://smeclimatehub.org/ and earlier this year Normative released a carbon calculator through the portal which meant that for the first time there was a simple way for a small business to calculate their emissions. It took a few hours, and we needed our detailed accounts for last year, but for the first time we had a number, and with that a means to track our progress to net zero.
What was surprising was that scope 1 and 2 (direct and indirect) emissions were very low but could still be reduced. Our HQ is semi-serviced so we don't have control over the choice of electricity provider. We are in discussions to change this so we can choose a green provider. The office is also of wooden construction, making it cold in winter and hot in summer. This means we need to run heaters or cooling throughout the year so we are currently looking at alternative options for this. 
Air travel is also a major part of the emissions that we produce. It hasn't been an issue over the last two years because of Covid but we know that this year we'll be back in the air again, so we'll need to look at ways to address this. We have remote filming options and are looking to use local crews where possible, but sometimes nothing beats having a presence on the ground and that's probably where we'll have to fall back on offsetting.
What really shocked us was that 95% of our emissions were scope 3 – emissions produced by our supply chain. We have little control over how our freelancers and other suppliers choose to act, but we can influence this by amending our contracts and choosing companies and individuals that have greener credentials.
We are still early in our journey but feel that achieving net-zero as a business (scope 1 and 2) is possible by 2025, and we will aim to reduce our scope 3 emissions to zero by 2030. It is difficult, but it's certainly not as complicated as it may first seem, and by acting together we can all stop this crisis before it's too late.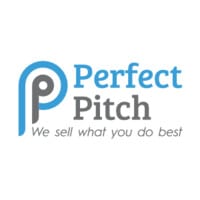 Perfect Pitch Consultancy
Almost 13 years ago Perfect Pitch began with our MD Nigel working from a single desk in a cold office – our carbon footprint was minimal. As the company (and requirement for heating) grew we made a conscious effort to minimise our impact on the planet. Recycling bins in each room rather than individual waste baskets, purchasing refurbished computers and screens (repairing rather than replacing when we could). Paperless where humanly possible – introducing double screens so documents could be viewed rather than printed.
We moved offices 5 years ago and having searched for suitable premises within a reasonable budget we realised that converting an old warehouse would allow us to make a space to fit us. It also gave us the opportunity to make it energy efficient from the outset and clock up some extra green points by installing a new boiler, double glazed windows, insulation, energy efficient lighting. All using suppliers and contractors within a 10-mile radius.
We are now a group of 4 companies and each one is environmentally responsible – be that in sourcing suppliers who have green credentials or working with Clients who are working in the Climate and Sustainability sector. Perfect Pitch is proud to have worked with 4 companies and provide the niche telemarketing they require to reach their target audience. Our most recent endeavour was to join forces with Earthly who are an experienced team of entrepreneurs, engineers and scientists, all inspired by a vision of a planet where businesses work in partnership with nature, not against it. They are leading a global movement – The Natural Revolution – to remove carbon, restore nature and reverse climate breakdown. Our commitment is to plant 1 tree for each lead generated and so far we have planted 1153 trees = 5.54 tonnes of carbon removed. The 2 projects we are aligned to are Planting Mangroves in Madagascar and Brazil Nut Concessions in Madre de Dios – read a little more here: https://perfectleadgeneration.com/about-us-3/
The recent pandemic and working from home has in itself helped our green credentials with less travel for our team and less gas & electricity and other resources being used. And now as we get back to some semblance of normality, we are implementing a hybrid work situation to continue keeping our carbon footprint as low as we can.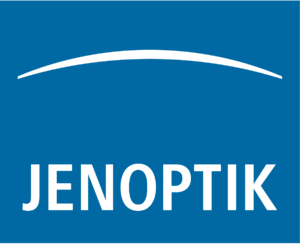 Jenoptik
Camberley based Jenoptik helps to improve air quality around strategic roads
Wales is now operating a number of Air Quality enforcement systems, using innovative green SPECS Average Speed Cameras from Surrey based Jenoptik. Using a fixed 50mph limit, speeds and congestion are managed along the length of the monitored routes, delivering safe and steady traffic flows. The measurable benefit is a reduction in NO2 emissions, with drops of between 37% and 46% measured at all sites, proving that simple measures can rapidly have a big impact on driver behaviour, delivering roads that are safer, smoother, greener and fairer.
Average speed cameras are common across the UK, with more than two hundred Jenoptik SPECS systems in operation, but their locations are usually chosen at sites with a high number of serious collisions.  However, the schemes in Wales are at areas where reductions in speeds, along with smoother traffic flows, will see reduced emissions.
Over the summer of 2019, the Welsh Government reduced speed limits to 50mph at five locations on its strategic network, though the limit was variable in some areas.
The locations were:
A494 between the Wales/England border and St David's Interchange Deeside – Approx 8km

A483 between junctions 5 and 6 Wrexham. Approx 2km

M4 between junctions 41 and 42 Port Talbot. Approx 5km

A470 between Upper Boat and Pontypridd. Approx 5km

M4 between junctions 25 and 26 Newport (variable speed). Approx 3km

It also added signs to highlight the new speed limits and average speed cameras at four of the locations to monitor traffic speeds.
Nitrogen dioxide levels in those areas have since fallen by between 37.2% and 47%, the Welsh Government said.
The M4 scheme between junctions 25 and 26 will change from variable speed limit enforced by spot speed cameras to a permanent 50mph, although reports suggest enforcement could be delayed.
The other four schemes will be enforced using Jenoptik SPECS average speed cameras, which monitor the number plates of vehicles as they pass fixed points on the network to work out an average speed.
Jenoptik UK deputy managing director Geoff Collins: 'Statistics show that when installed as part of a casualty reduction scheme, average speed cameras are startlingly effective, significantly cutting the number of killed and seriously injured people.
'However, they also lead to less speed variability and reduced emissions, meaning better air quality, so it is very forward-thinking of the Welsh Government to take advantage of their benefits in this way. The advantage is that average speed cameras have the support of drivers, with anecdotal evidence suggesting they are far more accepted and popular than spot-speed cameras.'
The Welsh Government said in a statement: 'We have a legal duty to comply with the Air Quality Standards Regulations (Wales) 2010, which sets an annual limit value for NO2 of 40 μg/m3. Levels of NO2 as recorded by the national DEFRA Pollution Climate Mapping (PCM) model are above the legal limit at five locations on the Welsh Government's motorway.'
Deputy minister for climate change, Lee Waters, who has responsibility for transport policy as well, added that introducing the cameras will help Wales go 'further and faster' in cutting emissions.
He said: 'It's clear that the speed restrictions we've introduced on our most polluted roads are working – the results speak for themselves – but compliance with these limits is essential if we are to achieve the reductions we need to make in the shortest possible time.'
Initially many of those caught breaking the limit may receive a warning letter, while the worst offenders will be fined, the police confirmed.
South Wales Police roads policing lead for Wales, assistant chief constable Mark Travis added: 'By implementing an advisory letter programme, we will be able to inform people of the importance of complying with the speed limit at these locations, whilst still prosecuting the most dangerous drivers.'
Jenoptik are based in Camberley, Surrey, where its team of specialist Research & Development staff create camera based technologies for ANPR (Automatic Number Plate Recognition) solutions.  This experience goes right back to the invention and first application of ANPR in the late 1970s.
Charles Russell Speechlys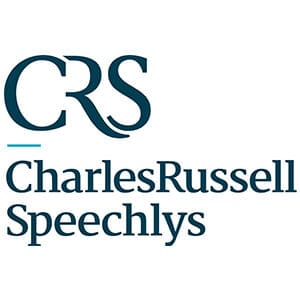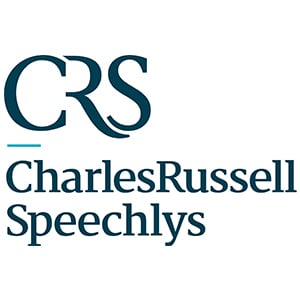 Environmental Sustainability – The Professional Approach
Humankind's impact on the planet sometimes reminds me of the five ages of man from Greek mythology. In short, it's a passage of humankind from the golden age of innocence and harmony, degenerating into selfishness and destruction.
Our challenge is to turn those five stages on their head and put them dramatically into reverse order, turning our current ways of living into one of harmony with the planet. What can we practically do as a responsible law firm about the environment? How can we encourage others to do the same? Well, to explain I'll continue with the five stages theme. It can apply to any business or commercial organisation.
First stage
Characterised by a fairly basic recognition that an organisation should be seen to be doing something to help the environment and reduce waste.  For us, that was probably 10-12 years ago with a new environmental policy.  Other features would have included:
central recycling bins for waste paper

an attempt to have all individual office bins removed to encourage recycling

movement-activated lighting in offices to try and reduce energy wastage.
Second stage
For us, this began around four years ago when I set up an Environmental Sustainability Task Force.  This was made open to all volunteers and currently has a membership of 40, with representation across all our UK offices and teams.  The first task was to come up with a shorter name: "eFORCE".   Since then eFORCE has led the way in:-
Getting rid of difficult to recycle plasticised paper cups, and giving everyone their own keep cups for hot drinks and re-useable water bottles.

Running internal competitions to reduce printing and paper usage.

Getting rid of plastic cutlery, straws etc. and sourcing all take away cartons and food containers from the in-house café in recyclable non-plastic materials.

Enhancing recycling facilities across the firm resulting in nil waste to landfill, and introducing some whizzy technology that monitors food wastage (e.g. from meetings) and recycling it all.

Most recently, running a survey to try and understand our "export" of energy usage into the home by way of home working during the Lockdowns.
Third stage
This was a recognition that everything done to date is worthy but a general ambition to reduce our environmental impact is insufficient.
We needed to do more to put ourselves on a trajectory to achieving net-zero greenhouse gas emissions.  To do that, we engaged an external expert consultancy to help demystify what is involved.  Their work has resulted in some very helpful recommendations and milestones to achieve over the remainder of this decade.  Specifically, a target of achieving net-zero by 2030 has been adopted as part of our firm's 2021 strategic review.  This is by reference to independently verify GHG emissions from 2019 as our base year.
For any professional services organisation, the biggest impact comes not from the running of the office or even international travel, but from the goods and services that we buy in – our supply chain. Measuring and reducing the GHG in our supply chain is our biggest challenge.
To that end, various members of eFORCE have participated in a pro bono project over the last two years known as The Chancery Lane Project (TCLP).  It's a collaborative effort by a whole range of lawyers and firms to create an open-source depositary of contract clauses that seek to establish carbon reduction commitments in supply chains and in different sectors: property; construction; banking & finance; employment and corporate affairs.
The idea is founded on the understanding that the commercial world is a vast interconnected web of contractual relationships. Feeding in carbon reduction commitments into that web will cause those commitments to filter down and across the whole interconnected network. As one business contracts with various suppliers and those suppliers in turn contract with others, the chain expands. We're keen to help spread the good news of this free to use the resource and give guidance on its application – see TCLP.
As you may gather from the five stages, the work is not yet complete.
Stage Four is achieving net-zero by combining significant carbon reductions and the balance made by investment into carbon offsetting schemes, such as reforestation, remedying degraded land and renewable schemes in developing countries. That is offsetting the carbon that we have not managed to eliminate.
The final Stage Five would be further reduction in our really difficult to eliminate carbon emissions, (usually found in our supply chain) and going beyond net-zero by offsetting our other contributions to become net positive in our contribution to GHG emissions reductions.
I hope your business is participating in this journey.
David Berry is an Environment Partner & General Counsel at Charles Russell Speechlys LLP.
Something Big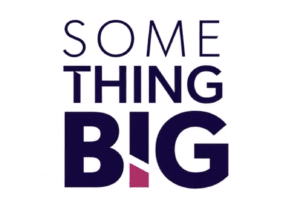 Having grown from a back bedroom to being ranked in the Top 100 independent agencies in the UK, Surrey's leading creative communications agency, Something Big, aren't just big on delivering for their clients, they're also on a BIG journey to bouncing back better following the pandemic.
'No one ever said doing business and doing good couldn't mix, we're on a mission to be a thriving business, which for us, means looking after our people, our planet AND our profit in equal measure. Imagine a world where we all gave back more than we took.' Says CEO and co-founder, Sally Pritchett intent on making the business a force for good.
Guided by the UN sustainability goals embracing the Kindness economy so eloquently introduced by Mary Portas and with expert support from PlanetMark and B Corp we have been able to make our contribution to reducing our impact on our planet and in doing so we're living up to our core values by 'doing the right thing'.
Stepping up to sustainability for Something Big has meant taking positive and tangible action in three core areas:
Developing our business policies, behaviour and governance to reduce our impact on the environment.

Championing the right choices for our clients to help them to reduce their impact on the environment.

Encouraging our team to make good choices as individuals, at work and at home, to reduce their impact on the environment.
Developing our business policies and governance
From developing our Code of Conduct to reviewing the sustainability credentials across our supply chain we have set a series of standards that we will not fall short of.
But it doesn't end there, it's not our intention to simply make a difference, tick the box and move onto the next project, we have brought sustainability into the core of our business model, working with Planet Mark to help keep us on track and making year on year improvements and cement these standards into a long-term commitment.
Championing the right choices for our clients
Being in the marketing and communication industry we not only acknowledge the disposable nature of some campaigns but choose to be part of the solution rather than add to the problem. We start with providing the best possible guidance and support to help our clients make the right choices. We've worked hard to find the most environmentally friendly alternatives to the products our clients need, we print solely using FSC accredited paper stock, which ensures fibres are produced from sustainable forests that are well managed. We have completely eradicated plastic from our packaging, from replacing tape with paper alternatives, plastic bubble wrap with sustainable alternatives. And when it comes to advising our clients on their campaign giveaways, we reviewed our approach entirely ensuring we're not adding to landfills around the world with cheap, disposable throwaways.
Bringing your team on the journey
Knowing we couldn't make a difference on our own, we brought our team on the journey, encouraging them to get passionate about the day-to-day choices we all make that impact our climate. We engaged an external employee training provider, 100 Ways in 100 Days to help us by running an educational programme which was a great way to increase awareness and dialogue on the topic of sustainability.
Knowledge sharing and spreading the word
We're proud of what we've been doing but are keen to spread the word and encourage more businesses to step up and stake action. We need sustainability to be on every organisation's agenda. Our planet needs everyone, every business striving to make a difference and do their part, so we've been sharing our stories and experience in a series of blogs to keep raising awareness with practical advice from how to approach writing a code of conduct to tell your green story whilst avoiding greenwashing.
Making and measuring impact
We all know that making progress on anything is vague unless you measure it. Having made a pledge to 'give back to our community and planet, where we can, through a combination of volunteering, financial donations and carrying our pro bono work, we've held ourselves accountable by publishing an annual impact report which ensures we track and measure the impact we're making. A great way to not only keep making an impact but also to raise the bar each year.
In summary, here at Something Big, we're on a BIG journey that goes beyond bouncing back our profits, we're on a mission to bounce back better. We'd love to hear your story, or share ours more so if you're also on a mission to reduce your carbon footprint, get in touch hello@somethingbig.co.uk
Login Business Lounge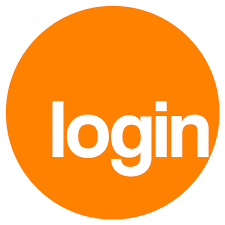 Welcome to Login Business Lounge…
The Login Business Lounge is an exciting and innovative coworking space in Camberley Town Centre. 
People wanted to 'work from home' but found out they were 'living at work'. And, whilst flexible working is here to stay, nothing makes up for real human connection. 
The team at Login recognised this and saw they had a real opportunity to bridge that gap by creating an innovative, covid-safe coworking space that would lead the way in a post-covid world.
Making a difference on their doorstep
Login is about community and that extends to their social responsibility towards making a difference on their doorstep.
Building and designing the fit-out for Login was a chance for the team to be mindful about the materials they chose to use and get creative about how to repurpose existing resources.
Here are just a few examples of the ways in which they have done this:
The shopfront facia, the plinths for the bench seating/booths and some of the wall-cladding have all been made from the Pallets that the Cement was delivered on.

The bar has been made from the ceiling of the old Burger Kitchen restaurant in Camberley.

One of the tables has been made from a giant cable reel that had the main electricity cable on it.

They have made furniture from the scaffolding that was used onsite.

The glass in the meeting rooms was recycled from another Chambers Member's old meeting room partitions.

The Lighting and HVAC is super-efficient.

They have a bunch of EV Charging Points installed in the Car Park.

Food and beverage suppliers are all local companies.
Small steps, big difference
No one can do everything – but if everyone does something, you can really make a difference. And that's exactly the ethos that the team at Login Business Lounge have at the heart of everything they do.
For more information about Login, visit www.loginbusinesslounge.co.uk
Mandira's Kitchen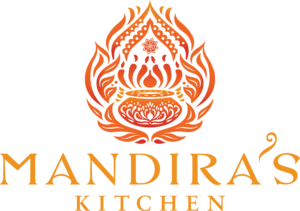 My name is Mandira and I am the founder and general dogsbody at Mandira's Kitchen (www.mandiraskitchen.com) – an artisan producer of authentic Indian food. We are a women-led and staffed business and are based out of a 400-year-old converted cowshed based in the Surrey Hills – overlooking the beautiful Surrey Hills.  In addition to creating healthy and homestyle freezer meals, we also provide bespoke catering for large and small events, run hands-on cookery lessons and spice tours and offer freshly brewed chai and the best samosas in town. Our food is available to buy through our shop, numerous stockists or online where we offer next day delivery to any UK address.
In a world that is increasingly becoming driven by financial considerations and profit margins, Mandira's Kitchen is a small company with a very large heart. We feel that we have been extremely privileged to be able to set up a dream business following a passion and feel that as a responsible and caring organisation, we should be able to use this both to help others not so lucky but also to be able to positively impact our environment and our next generation. Some of the sustainable practise we follow include:
Running a site with a policy of  "no single-use plastic". From coffee cups, to tasting pots and straws, everything is made from compostable material. Our new freezer meal trays are fully biodegradable – one of the very few companies in the UK to do so – and the sleeves are non-laminated cardboard so that they can also be thrown in household cardboard recycling. The leaf plates and bowls we use are made from natural palm leaf and are made by destitute women in India thus serving a dual purpose of proving employment and a source of livelihood. The meals we serve at our little café are served in pressed palm leaf plates or authentic stainless steel thalis, our tea bags are made from compostable material and even gift items such as the beautiful cards, wrapping paper or gift bags are all made from waste materials such as fruit peels and discarded materials. Our UK wide deliveries are made in double-walled cardboard boxes and wool insulation with completely biodegradable chill packs.

Our little shop looks beautiful but on close inspection, every item has been upcycled – old cooking pots used to set up with solar fountains, vintage Indian water pots, old oil drums painted to serve as tables and old crates and tea chests salvaged to add some character and a sense of fun.

As far as possible, we buy fresh and local ingredients and try to ensure that everything comes from within a 50-mile radius. From British Red Tractor approved chickens in High Wycombe to dishes made using local specialities or discarded produce, we are conscious about everything that goes into our products. Examples of this include our Kingfisher Watercress Dal made using Watercress grown on the family-run Kingfisher farm next door and then stocked at Kingfisher's farm shop and our newly introduced spiced Orange and Gin chutney is made using the discarded oranges from the Silent Pool distillery. We sell gin from the distillery and organic wine from our neighbour's Silent Pool and Albury Vineyard, local beer from the Firebird Brewery and hot chocolate made from (homegrown chillies) chocolate from the local Sweet Cs chocolate. Our coffee is bought from our local roastery Redbeer and local Gray's Dairy creates ice creams for us in our unique MK flavours such as Mango and Cardamon and Lychee Martini.

We work with a host of local small companies who are as passionate about their business as us – this includes running joint events with our neighbour's Silent Pool and Albury Vineyard but also using local printers ( Stag Print, Loddon and Blue Dot), local photographers ( Ingrid Wheel and Jul

ie Skelton) and a host of local service providers be it our telephone or broadband.

We have also tried to employ a local workforce as far as possible – our passionate and committed team mainly consist of women who are on a second career with MK  who manage most aspects of the business whilst our Junior teams are youngsters who are starting out in the job market in addition to juggling demanding school and college workloads.
The past 18 months have been challenging for most businesses and ours is no exception. However, we have not only managed to survive but thrive – growing at an incredible 1800% last year despite most events being cancelled. This is partly due to the support we have had from our local customers but also due to our ethos of being as green as possible.
Stag Print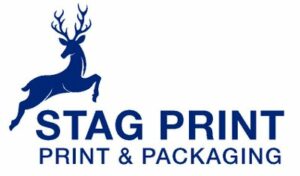 Going green: how Stag Print is helping itself and its customers
Here at Stag Print we are always keen to work with companies who care about their impact on the planet. Which is why we have our own established environmental policy and only use 100% paper and board from responsible sources that are FSC (Forest Stewardship Council) and PEFC (Programme for the Endorsement of Forest Certification) accredited. Like many Surrey businesses, going green is a key mantra. We believe we all have a duty to help protect the environment for future generations.
What we're doing
During the pandemic, embracing technology and working from home was significant in reducing our CO2 emissions. It also revolutionised how we worked and problem-solved. With our two teams physically separated, the management team working remotely and our production colleagues on the factory floor, it enabled everyone to become more self-sufficient and in turn empowered.
Our litho printing press has been fitted with the latest LED UV drying system; the most energy-efficient way of drying litho print, and has reduced paper wastage required for setting up the press by 60%. And our latest digital printing press, for short-run print, has an inbuilt quality assurance unit that has more than halved the number of sheets required for setting it up.
We also favour kinder to the environment chemicals, reuse and recycle litho plates, offer gloss varnish as a substitute for gloss lamination which is harder to recycle, have upgraded all our lights to LED to save on energy, and work with courier companies with a strong commitment to reducing their carbon footprint.
What our customers are doing
Printing and packaging can offer innovative opportunities to reduce a company's environmental impact and waste. In terms of how we help our customers, there are many examples. Here are just a few.
We have worked with Mandira's Kitchen in Guildford for several years. The business produces home-cooked authentic Indian food which is immediately frozen to preserve its freshness and taste. Mandira's Kitchen is very environmentally aware. It has minimised its use of plastics in all packaging and bought food trays made of paper (with a thin greaseproof layer) making them fully recyclable with normal paper recycling – very appealing for its customer base. Being slightly weaker than plastic trays, we were tasked with creating a more robust paper sleeve to provide the full packaging durability and shelf life: which we did. Our sleeves are paper and ink only and are fully recyclable too.
We also encouraged another local company buying all its packaging from abroad to shift the production back to the UK. From a carbon miles perspective, this has made a huge difference as their paper and packaging travels fewer miles across just one country. There is also much less wastage as being local to them we can be more responsive to urgent requirements. And we are working with them to move towards a 'just-in-time' model, which means we produce their goods to tie in with when they actually need them. This reduces their need for holding large stocks and their warehousing requirements and saves on high levels of obsolescence when they update their packaging.
Another of our Surrey-based customers, a local vineyard, was happy to adopt a generic production of plain packaging as it was more efficiently produced in larger volumes. To ensure it still had the personalised touch, we then produced a small bespoke branded sleeve to sit over the plain packaging.
What we can all do
Looking at your supply chain, printing and packaging requirements may have hidden opportunities to reduce your carbon footprint and improve sustainability. Independently we can all make slight adjustments that collectively are powerful and significant. So let's all do our bit.
Sushil Patel is the managing director of Stag Print. A Guildford-based family-run business with a 40-year heritage. To learn more visit www.stagprint.co.uk
Trafalgar Marquees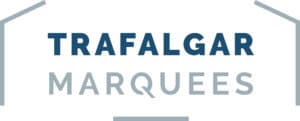 As a business that builds and de-rigs structures on a daily basis, and with climate change on the rise, we are even more conscious about our waste than ever before and have been making strides towards lessening our carbon footprint.
Transport
Transport is a huge factor in emitting carbon emissions, and we have been working with a logistics and transport company Bleach of Lavant to reduce miles driven as they use a modern fleet of vehicles that emit lower emissions. In addition to this we have traded in our older models of vehicles and now run two of the fleet which is 50% ULEZ compliant.
Recycling in the office
Our process of recycling starts within the office, ensuring as little as possible goes to landfill. We have clearly marked recycling bins across our office and we have provided our team with a visual list of which products can and cannot be recycled. We are also reducing single-use plastic in the office.
Reuse and reduce
The PVC, floorboards and aluminium structures which are part of our everyday kit for builds are reused wherever possible. We don't shy away from repairing any of our marquee materials, as we want to reuse and reduce waste as much as possible. Low-energy lighting is spread across the office, reducing carbon dioxide emissions and also lowering the electricity bills.
Providing temporary space
As a business we are providing temporary space to our clients which in turn is a more sustainable option being a hire item, rather than a bespoke build every time. As a marquee is lighter (and folds down to a far smaller footprint), it has a much lower carbon footprint than other temporary space solutions, such as portacabins.
We want to encourage other businesses to start where they can, no matter how small. One small step is providing recycling bins with clearly marked posters of which items are in fact recyclable, to educate your team and to start making a difference. We still have a long way to go but believe that every small step counts.
If you'd like to know more about how we are doing our part to stay environmentally friendly within our business, you can read more about the environmental policy that we have committed to here and take a look at our marquee hire website and our temporary structures website.
---

Now's the time for your business to develop a clear action plan to reach net zero and help achieve the UK's ambitious goal. We realise that starting your journey to net zero can be daunting but the BCC Net Zero Hub together with O2 provides insights, tools and support to help you build a greener future for your business.
In 2019, the UK made a legally binding pledge: to reach net zero emissions by 2050. The science is clear – the next decade is critical for action on climate – and with growing public concern and increasing scrutiny from government and investors, now's the time for businesses like yours to ramp up its efforts in reaching net zero and help achieve the UK's ambitious goal.
The British Chambers of Commerce has teamed up with a business on its own journey, O2 – the only mobile network to commit to net zero by 2025. From sharing insights and information to providing tools and support, our partnership will help you find practical steps to reduce your environmental impact and build a greener future for all.
---