Office & Meeting Spaces
Space Available
---
The Fallen Angel, High Street, Guildford
Never judge a book by its cover, there's always so much more on the inside, and as we say…the Devil is in the detail.
One of the oldest and finest buildings on the most iconic High Street in Surrey is now home to a venue like no other, a place of contradiction, indulgence and naughtiness, a decadent cabaret lounge or a palace of low comedy, a home for the arts, an outrageous party venue or an intimate performance space.
A place that puts the camp in Campari, the cock into cocktail, and the bottom into bottomless brunch, we are loud and a little brash, discrete or outrageous, sometimes vulgar but always respectful and never, ever dull.
Fallen Angel is everything that you want it to be, and just what you need.
Corporate Hire 
A 55 seater venue which is nestled away inside The Angel Hotel on Guildford's High Street.
Small meetings or slightly larger affairs are both welcome. Whether you want room only or a
light breakfast, brunch or lunch The Fallen Angel can cater. Espresso's through to Espresso
Martini's, the choice is yours.
To discuss your meeting or event please email Nick Wyschna on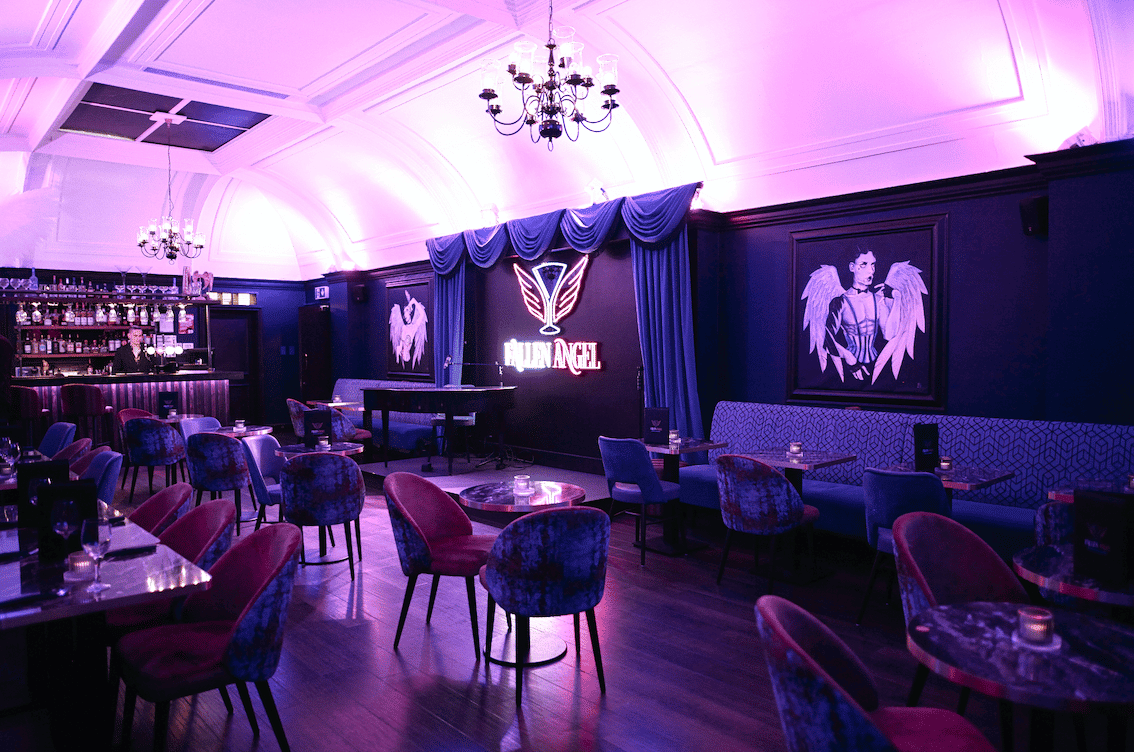 Unique, private space in wine warehouse!
Ambitious, innovative and gratifyingly different, Wine&Something believe that good wine goes with anything. Big nights. Posh meals. New loves. Old friends. The better the wine, the better those somethings. A boutique, online wine merchant Wine&Something offer a unique and exclusive collection of 320 wines from 90 artisan producers from around the world, all sourced by their Master of Wine, Robin Kick, who is one of only 419 MW's in the world.
Winetainment
For a truly special and unforgettable evening of winetainment, Wine&Something create bespoke wine tasting events for private and corporate occasions. Choose between fun blind tastings, wine & food pairings or a masterclass!
Corporate hire
The Wine&Something warehouse is a unique venue available for hire for private meetings and staff breakout days. A mezzanine level with a capacity of 50 people however the warehouse floor can also be used to increase capacity up to 150 people. Working closely with clients we transform the venue for your special event in amongst 5000 cases of wine. Operating with a Premises License, Wine&Something will create a bar for you and private caterers can be brought in.
Location
6-8 Woodbridge Meadows, Guildford GU1 1BA. 10 minute walk from the Guildford station.
Contact: Eden | hello@wineandsomething.com | www.wineandsomething.com |
01483 562 176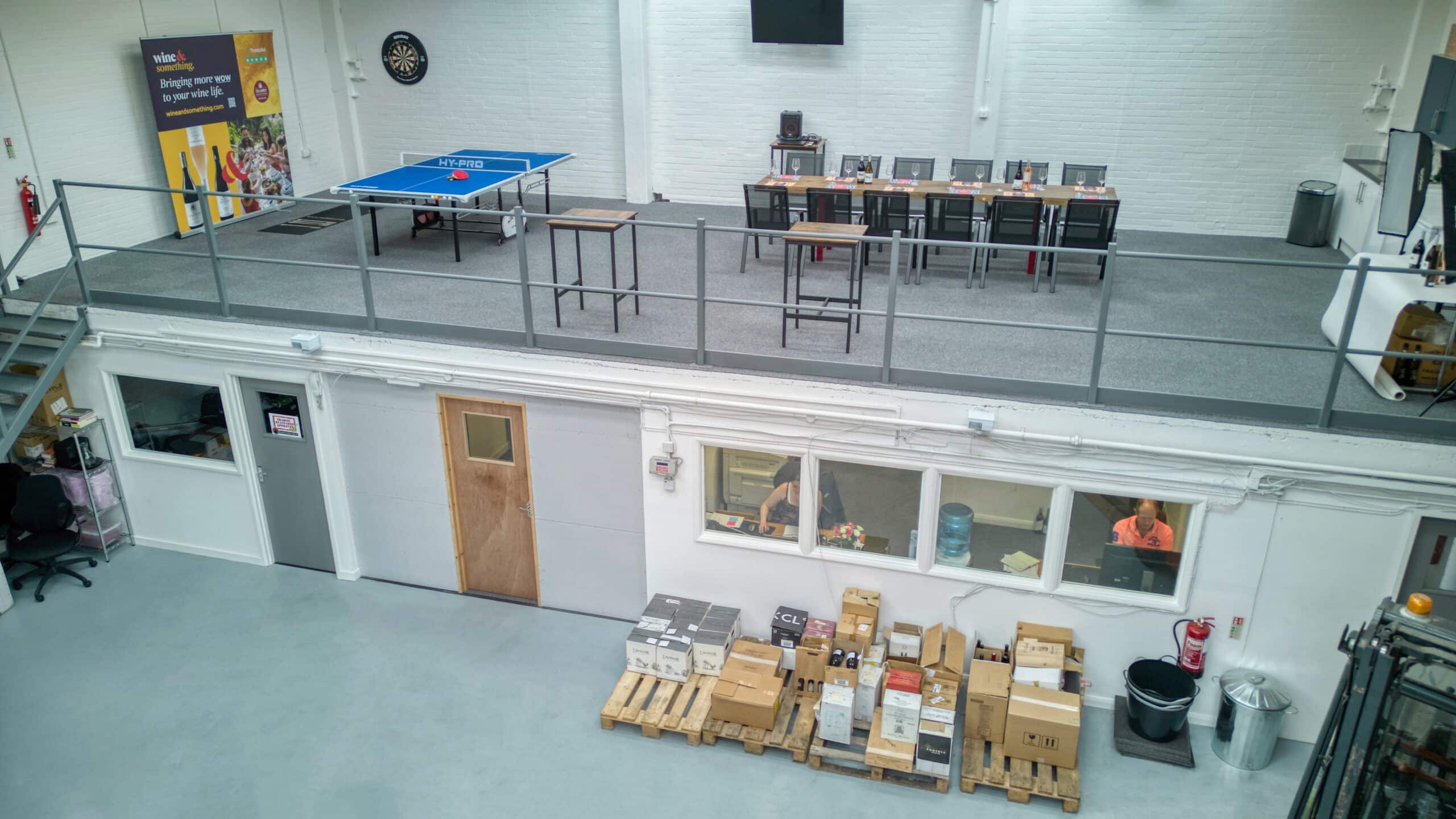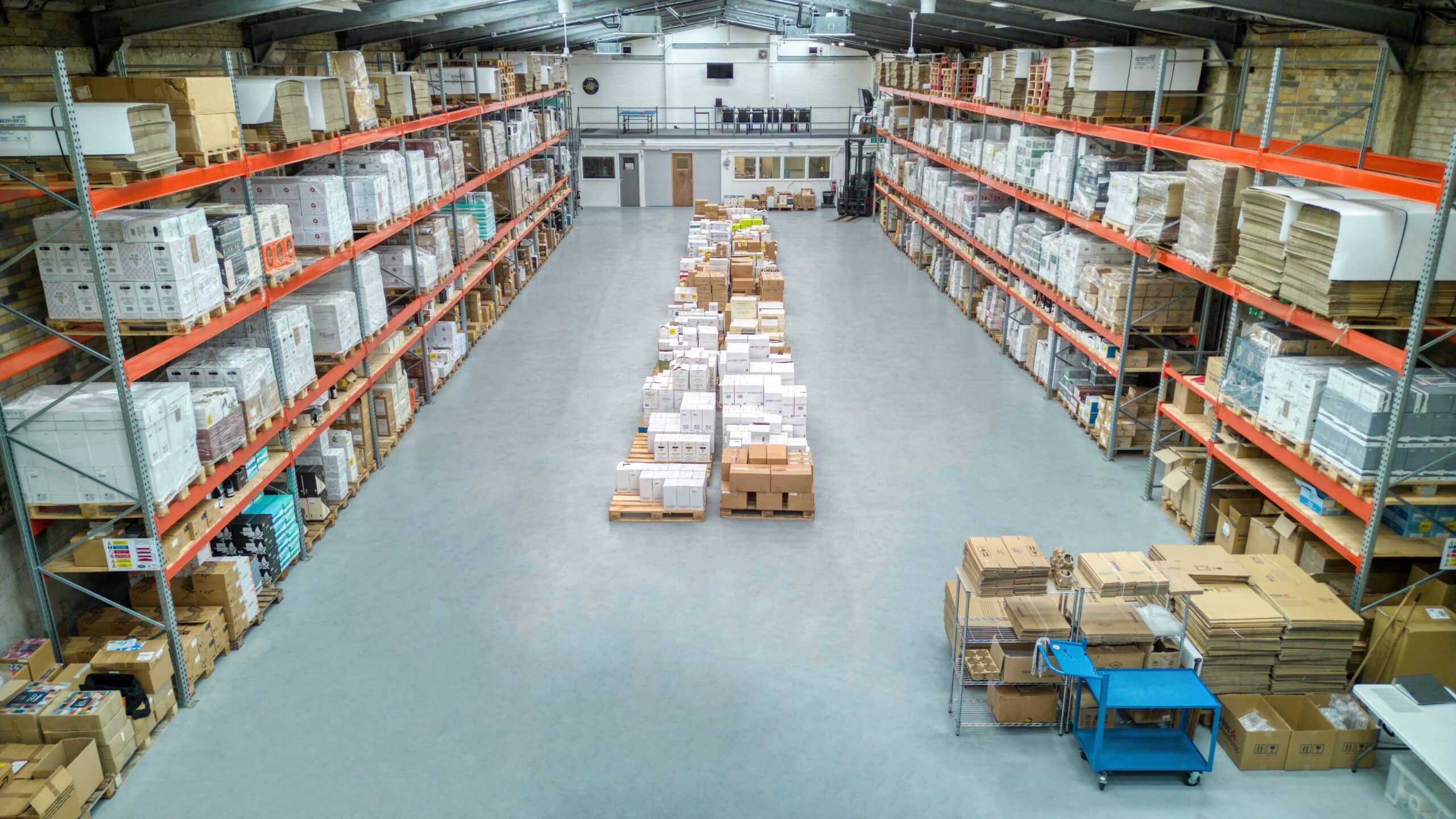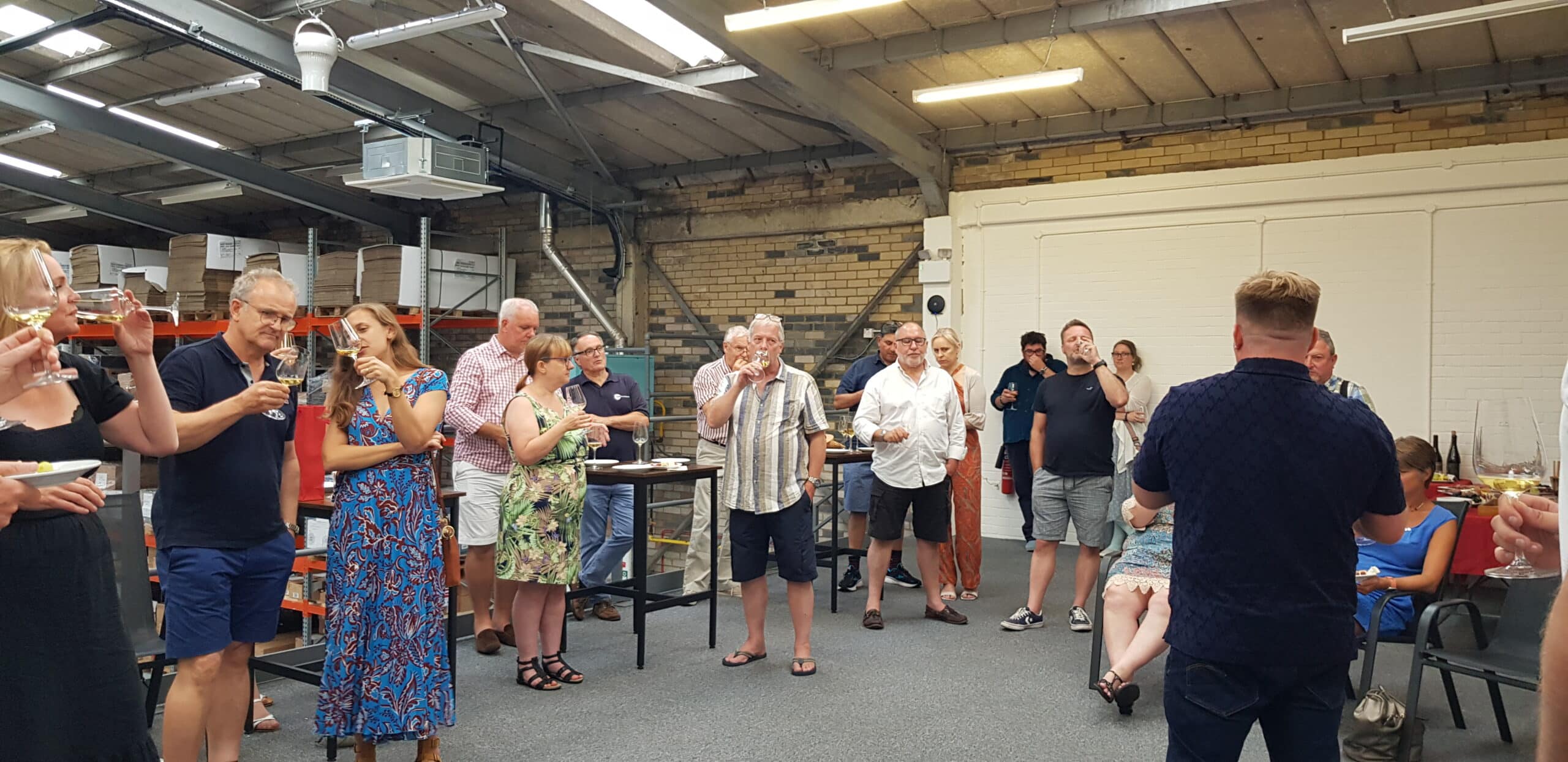 ---
Boost positivity for 2022 🌎 Fabulous clients are ready for team strategy sessions! How will YOU help build confidence for meetings?
Gift your team an inspirational experience @woodhavenspace
See our ebrochure for photos and options: http://bit.ly/WoodhavenSpaceBrochure
Here in Horsell, Woking we host just ONE event per day @woodhavenspace, with exclusive use of our presentation suite, multiple rooms and garden – Our exceptional Eco-venue incorporates wellbeing and sustainability initiatives – a breathable building and mental health professionals on hand with delicious, colourful cuisine… groups of 2 – 50 delegates –
"communication barriers come down when we feel safe and creativity flows along with delicious food on our strategy days"
"We love returning to @woodhavenspace, our sanctuary"
Agencies, Directors, EAs, PAs come and experience what we do at one of our monthly open events here in Woking, Surrey
---
Features
*presentation studio suite with 75inch screen
*multiple break out rooms all for your team!
*wellbeing session – breathwork or mindfulness?
*enjoy the freshwater pool/spa
*woodland walk with our therapy dog
*nutritious snacks and treats
*cookery demos e.g energy balls
*chill in the garden amidst the birdsong
Call Nicky, our Wellbeing Director on 07802256523 or email nicky@woodhaven.space
We look forward to welcoming you and your team!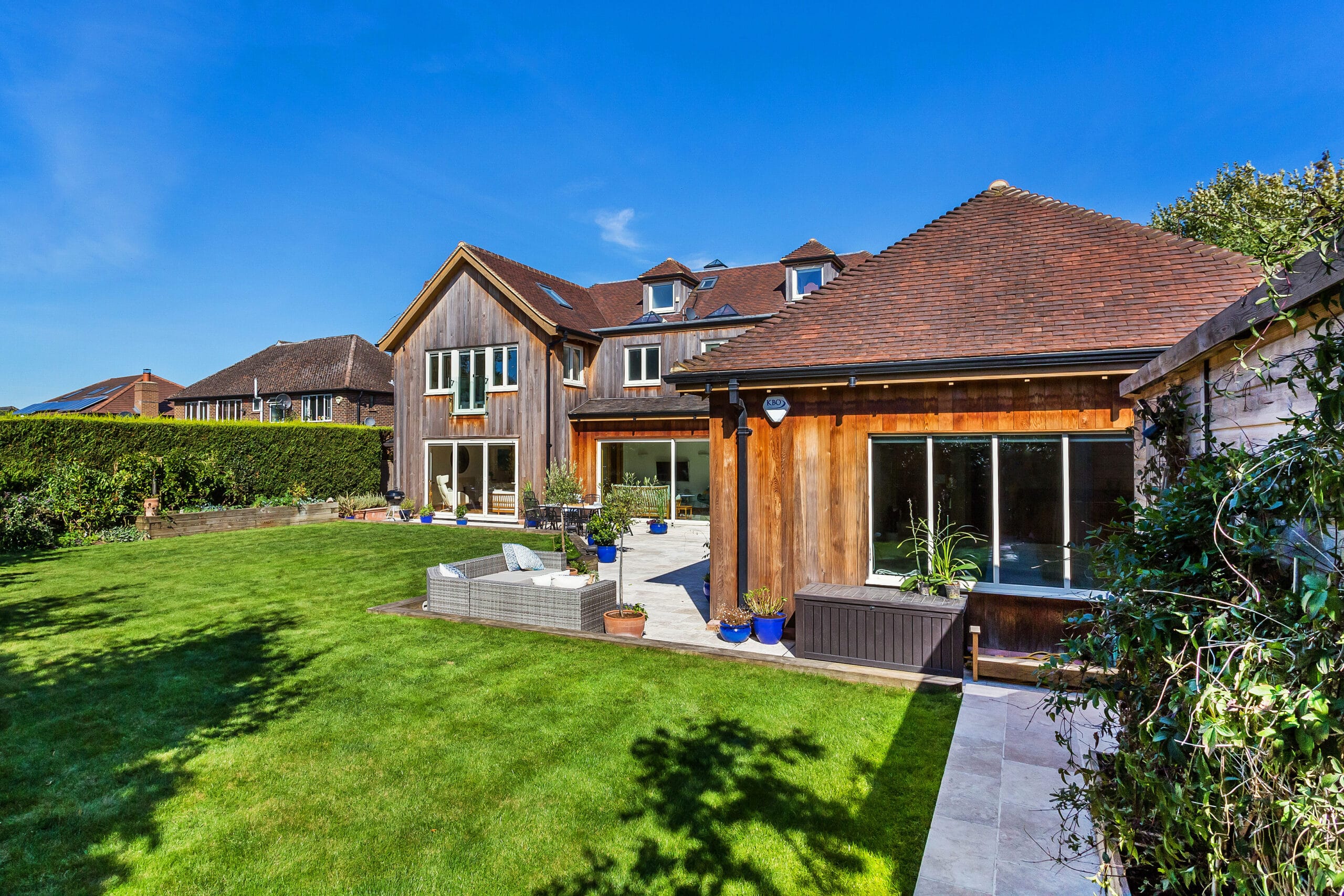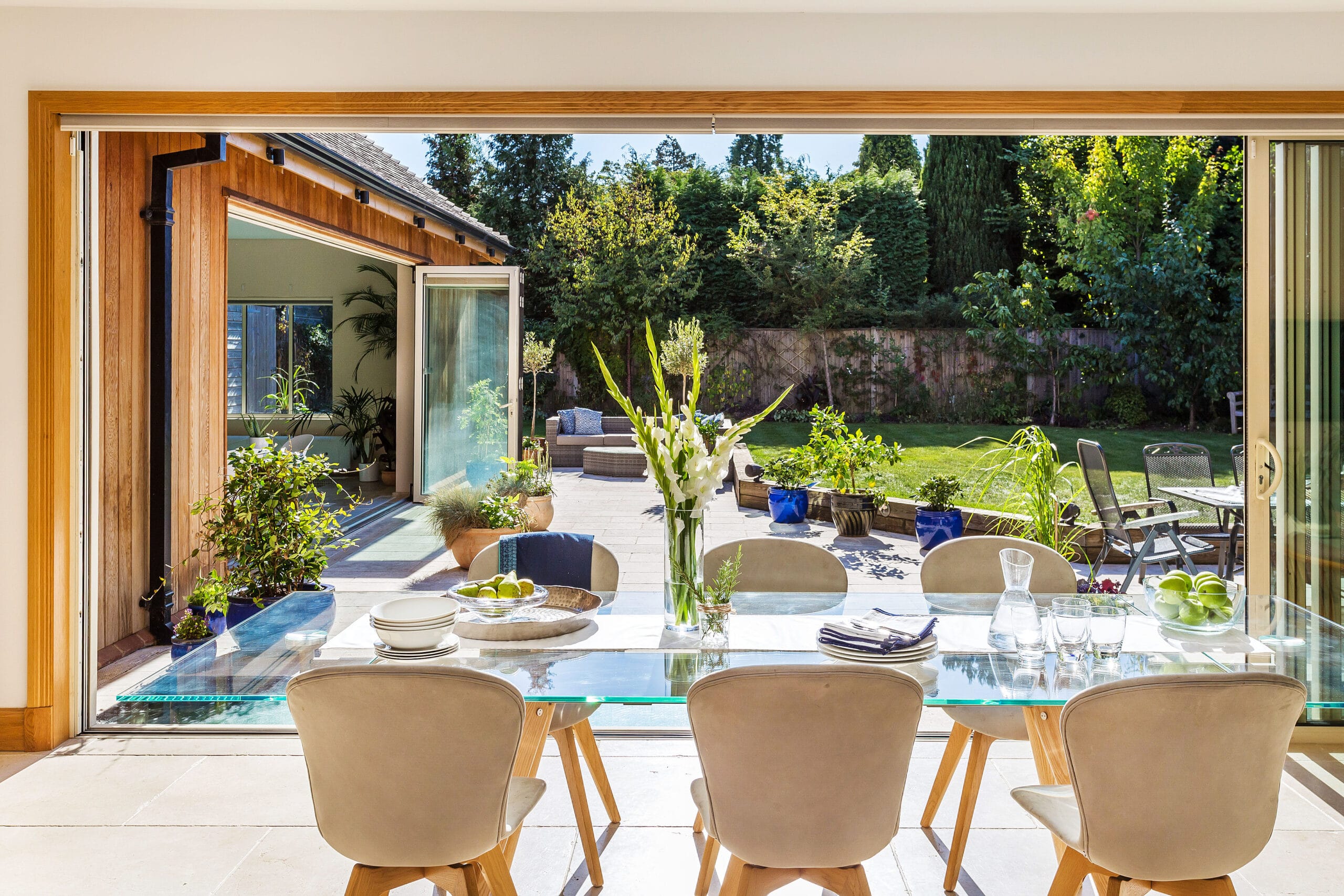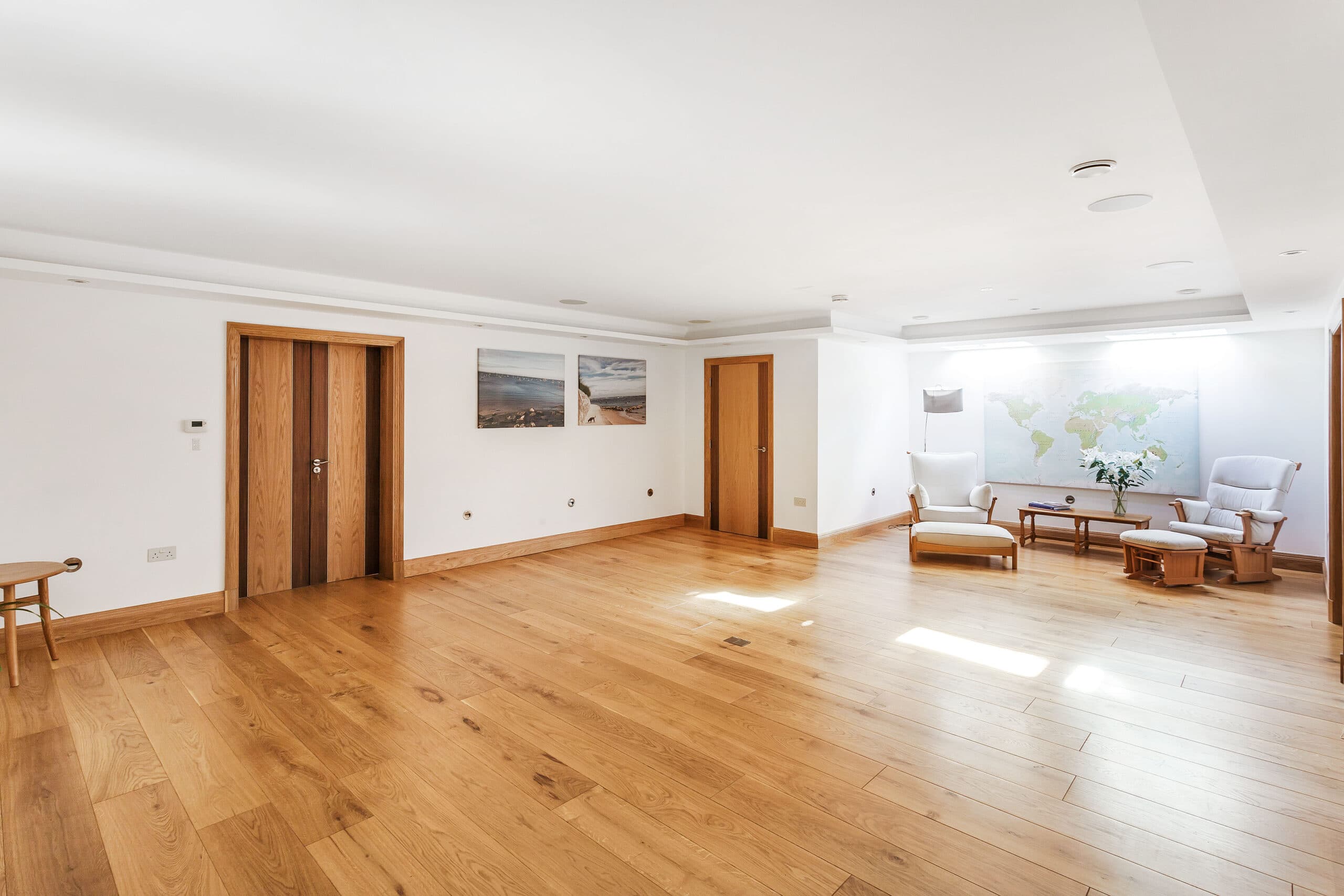 ---
Looking for somewhere inspiring to work?
We currently have space to rent
We're a design agency who've been going for around 10 years and are keen to stay small. Our amazing studio space is slightly bigger than we need so we're offering the best desk space rental in Epsom. We're a friendly, informal team looking for freelancers, individual contractors or very small companies of 2-3 people to join us.
The Studio
Our studio is on the top floor of a beautiful three-story Victorian building with lots of windows and natural light. It's a single open-plan studio with a kitchen, sofa and meeting table for 6 people. Our opening hours are 9am – 5.30pm weekdays. We currently have around 5 people in the space, with room for a maximum of 10.
The Building
The building is clean, well maintained and welcoming. It's ideally located right in the middle of Epsom, just at the end of the high street. It's also only a 5 minute walk to the rail station which offers direct links to central London.
£300 +VAT person/month
Current Availability: 4 places
We're ideally looking for others in the creative industry who offer potential partnerships. But as long as you're friendly, honest and open then get in touch.
Please note: The studio is a small open-plan space, so anyone on the phone all day or that has lots of customers visiting is not going to work out.
Contact: Matt/Paul | hello@designbypre.com | 020 3174 0714
---
Surrey Technology Centre
The Surrey Research Park provides prestigious offices for all sizes of business from start-ups to large organisations.  The Park offers a business incubator space providing units between 120 to 880 sq feet on a flexible 30 days licence agreement to larger offices on the Park. Whatever you require we have a diverse range of properties suited to your business needs, supporting your businesses as you grow.
Contact: sales@surrey.ac.uk | 01483 579693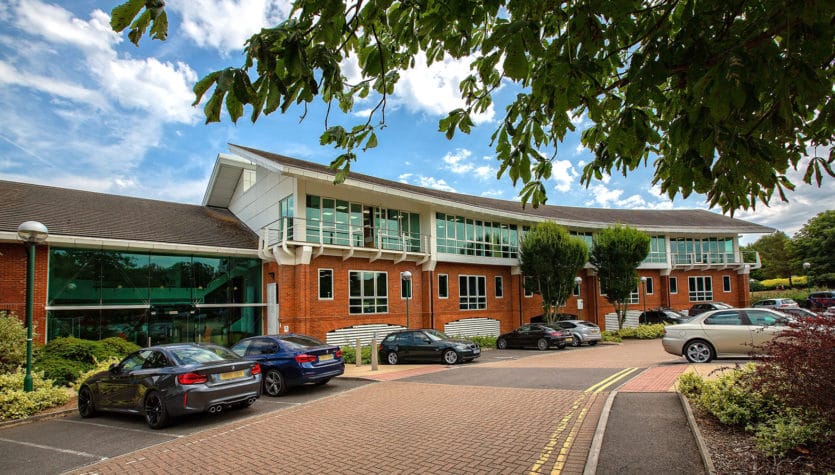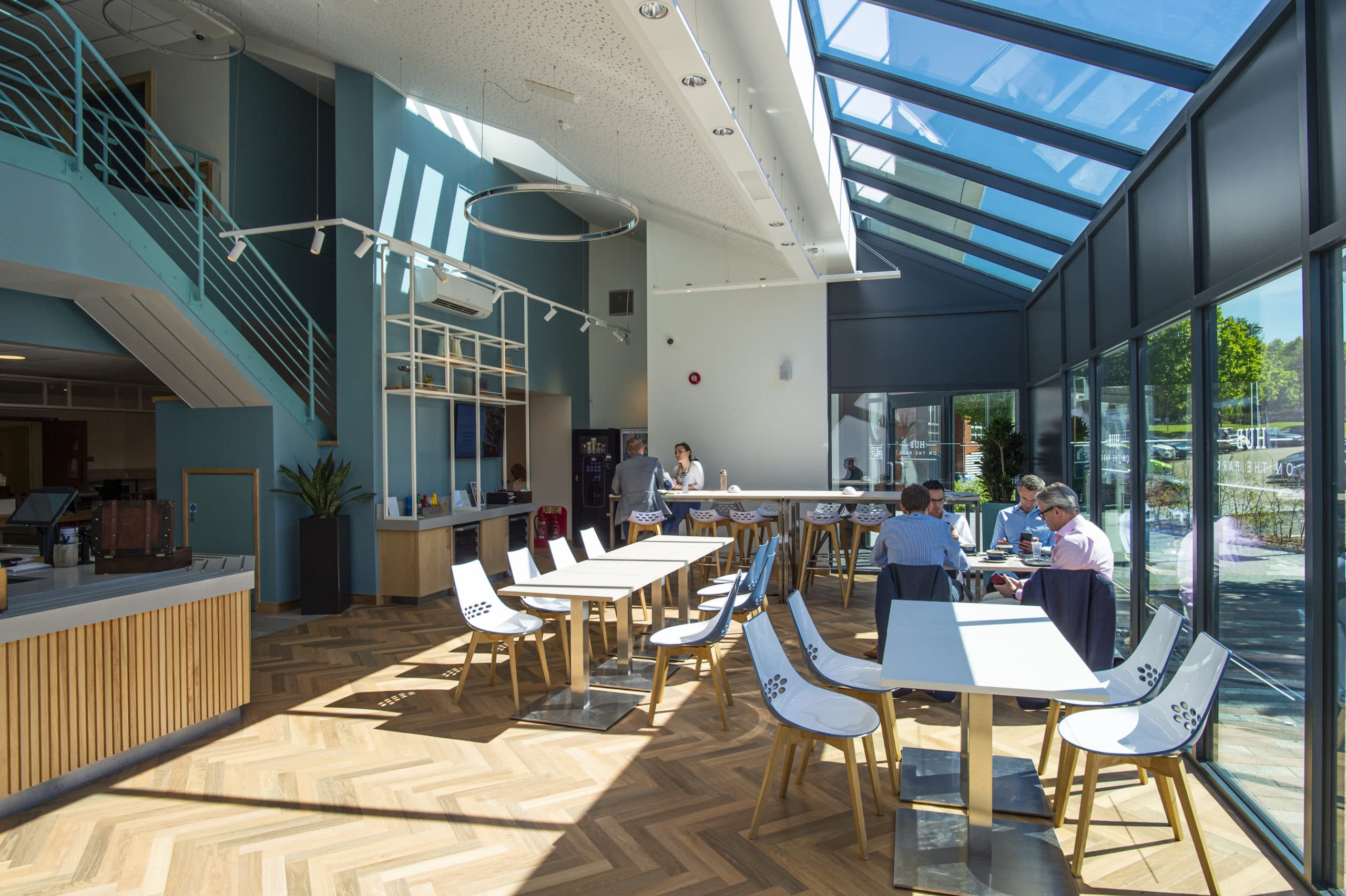 ---
Redhill | Kingsgate
Kingsgate, 62 High Street, Redhill , Surrey , RH1 1SG
Spread over three floors, this cornerstone new business centre with offices to hire, meeting rooms and co-working space, occupies a striking centre piece property on Redhill's high street.
Based in the town centre there are plenty of shops and parking available also the Train and Bus Station are also only 5 minute walk so loads of transport links.
We have office space ranging from 1 person office though to 60 person office.
To come and take a look at these please contact Lloyd Osland.
Contact:
GIBBS.JOHNJULES@iwgplc.com | 07867 988236
---
Lansbury | Woking
Excellent offices available in Woking
First Floor offices 2,586 sq.ft. available TO LET, Knaphill, Woking.
https://www.lansbury.co.uk/business_estate/unit_details/unit-su6-ff.htm
Two storey offices 4,856 sq. ft. TO LET
https://www.lansbury.co.uk/business_estate/unit_details/unit-su1-2a.htm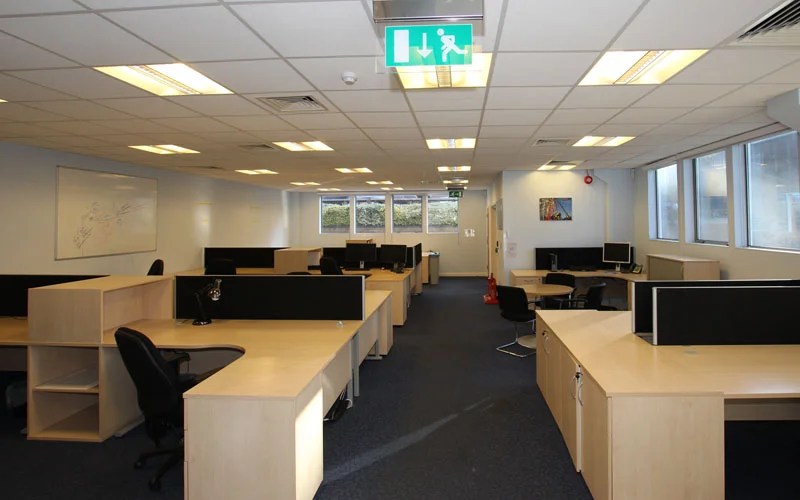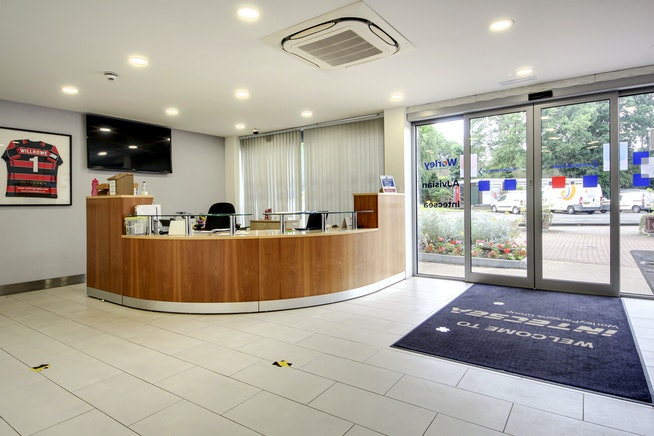 4px-BW84_n0QJGVPszge3NRBsKw-2VcOifrJIjPYFYkOtaCZxxXQ2SAgb_huEo72AtEFOlhxOm8G1sY3M68W_4oCjncPxey_KNGRIjZ1kUypHXgyFFs95g
218df7bba98e98436e0f3c91afe67abe-LBEUnit4Recep_8988IMG_89921920
---
HasleWorks, Haslemere
HasleWorks is a co-working space with meeting rooms in Haslemere town centre. We offer a range of membership plans to suit different working needs and our meeting rooms are available to non members.
One of them is equipped with full audio visual and a wall mounted wide screen. We offer fast wifi, unlimited tea and coffee and telephone booths for private calls in a high quality, professional environment.
You can find out more on our website www.hasleworks.co.uk or email info@hasleworks.co.uk