Heathrow Plans and Strategies Documentation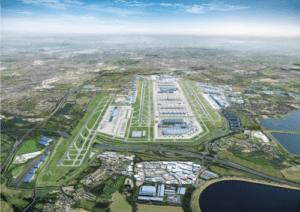 Over many years, the Chambers has been proactively involved in local planning issues and is also a member of the Local Strategic Partnership, which is made up of key partners in the area including Heathrow.
By having the airport on our doorstep, it is important for us to have vision of their strategic plans which outlines the high level aspirations for Heathrow's future. Access to this information enables us to understand how Heathrow will continue to develop future business plans, enhance partnerships with their stakeholders, connect our people and our planet across all our operations, and make Heathrow a great place to live and work while leading Net Zero aviation.  
Please find below a list of Heathrow plans and documentation: