Join us
Utilise the expertise and experience of thousands of businesses (55,000 business people). Our network opens the door to new business opportunities, whether its networking, training, marketing opportunities, international trade support or just being part of the largest business support organisation in Surrey your business will benefit.
We connect over 5,000 business people every year, providing a range of high quality services to help you grow your business, increase your contacts and obtain the right kind of support for your professional services.
Our Brexit Hub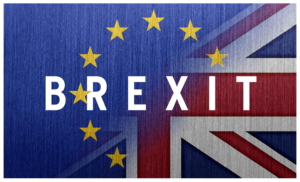 Latest News
BCC comments on latest Brexit developments

21st March 2019

Reacting to the latest Brexit developments, Dr Adam Marshall, Director General of the British Chambers of Commerce, said:   "Are people and businesses tired and frustrated after three years of constant Brexit drama? Of course. ‪But is being fed up

READ MORE

University of Surrey celebrates the power of plants as Anti-Stress Garden comes to RHS Chelsea Flower Show  

20th March 2019

Transporting city dwellers to the Surrey Hills using scent and sound generated by plant energy, the University of Surrey has teamed up with Silent Pool Gin to present an Anti-Stress Garden at this year's RHS Chelsea Flower Show.

READ MORE
Next Event
Open 18 Golf Competition at West Hill Golf Club
Tuesday 26/03/2019
About the golf day 18 Hole Stableford competition open to all business people. Join us as a team and entertain your own clients or as a solo player and we will place you in a team to network with othe...
READ MORE
Member of the Week

Memset Ltd
Over the last 15 years Memset has become a leading UK cloud provider and while the team have grown, we have maintained a family business mentality. Our customers benefit from this as we strive to deliver exceptional customer support and robust infrastructure enabling our customers to develop with peace of mind.
Memset's Dedicated Servers allowed Merlin Cycles to host their website enabling them to centralise all of their business processes, including order management, despatch, stock control and after-sales operations. So they can even do this when a customer made a purchase in the shop, rather than online.