Join us
Utilise the expertise and experience of thousands of businesses (55,000 business people). Our network opens the door to new business opportunities, whether its networking, training, marketing opportunities, international trade support or just being part of the largest business support organisation in Surrey your business will benefit.
We connect over 5,000 business people every year, providing a range of high quality services to help you grow your business, increase your contacts and obtain the right kind of support for your professional services.
Our Brexit Hub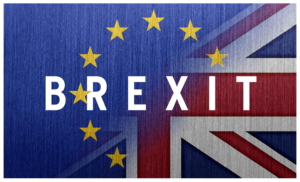 Latest News
BCC comments on labour and productivity figures  

19th February 2019

Commenting on the labour market figures for February 2019, published today by the ONS, Suren Thiru, Head of Economics at the British Chambers of Commerce (BCC), said: "The fall in unemployment and strong employment levels are further evidence that

READ MORE

Charles Russell Speechlys' CORPORATE TEAM ADVISES ON THE SALE OF GERALD SIMONDS HEALTHCARE LTD

14th February 2019

14 February 2019 – Charles Russell Speechlys in Guildford has advised the shareholders of Gerald Simonds Healthcare Ltd on their sale to Borrum Healthcare Group Ltd. The acquisition of Gerald Simonds Healthcare, which employs 35 people, enables Borrum Healthcare Group

READ MORE
Next Event
Business Breakfast at The Bulldog
Thursday 21/02/2019
This is a joint networking business breakfast brought to you by Surrey Chambers of Commerce, Spelthorne Business Forum, Hounslow Chamber of Commerce and Ashford Chamber of Commerce and is an excellen...
READ MORE
Member of the Week

We are a Chartered Accountancy firm based in Guildford, Surrey providing a personal service for individuals and companies of all sizes. To find out more about the company why not visit the 'About Us' section.
If this is the first time you have visited our web site, we hope that you find what you are looking for.
We will take care of all your personal financial and taxation needs, ensuring that all regulations are complied with and deadlines met; we take away all your compliance headaches!
However, if you need further assistance, why not speak to one of our staff in person, our full contact details click there.