Join Us
Our network opens the door to new business opportunities, whether its networking, training, marketing opportunities, international trade support or just being part of the largest business support organisation in Surrey, your business will benefit.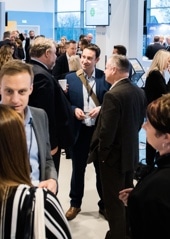 Our Magazine
The Surrey Chambers Business Magazine is a monthly publication that focuses on a range of topical issues relevant to businesses and Members can submit news stories free of charge. The magazine is mailed to every member of Surrey Chambers and is a great opportunity for a company to raise its profile.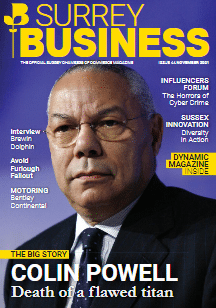 Latest News
Move to 5G: Impact and Potential for your Business

29th November 2021

 Virtual Event Date: 23rd November 2021 Have you ever wondered what all the fuss was about 5G? Do you want to hear more about what local government is doing to support access to communications technologies like 5G? Do you

READ MORE

Vision Engineering and Zeiss collaborate to produce DeepFocus 1: an innovative and competitive Extended Depth of Focus (EDoF) microscope solution.

23rd November 2021

LONDON, 22.11.21: Vision Engineering, British leading designer and manufacturer of high quality non-contact measurement, digital 3D visualisation, and ergonomic inspection technologies, is partnering with Zeiss Industrial Metrology to add an extended depth of focus inspection system to its range of

READ MORE
Next Event
Import Procedures
Wednesday 01/12/2021
Please note due to Covid-19 this session will now be delivered virtually. The course will cover a combination of documents and procedures and explain the content and the benefits of being aware of...
READ MORE
Member of the Week –
365 Office Solutions
With a wealth of experience within the office equipment industry spanning over some 40 years, 365 Office Solutions Ltd are equipped with the expert knowledge of both hardware and digital software solutions. We pride ourselves on retaining a close working relationship with our clients built on trust, reliability & our dedication to providing a first class service.
Our contracts are clean and transparent and you will not find yourself locked into an onerous minimum billing or volume agreement. Indeed we don't lock you in at all, we trust in our provision of quality personal service and support to retain you over the years rather than a dubious contractual tie.