Join Us
Our network opens the door to new business opportunities, whether its networking, training, marketing opportunities, international trade support or just being part of the largest business support organisation in Surrey, your business will benefit.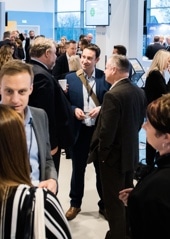 Our Magazine
The Surrey Chambers Business Magazine is a monthly publication that focuses on a range of topical issues relevant to businesses and Members can submit news stories free of charge. The magazine is mailed to every member of Surrey Chambers and is a great opportunity for a company to raise its profile.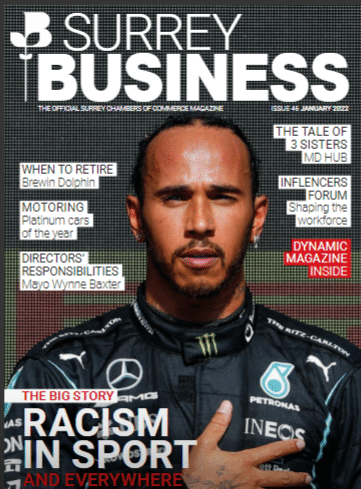 Latest News
Welcome Step, Now Let's Power the Recovery – BCC on End of Plan B

19th January 2022

Responding to news of the end of Plan B restrictions in England, Shevaun Haviland, Director General of the BCC, said: "News of the end of work from home guidance will be welcomed by business, particularly those based in city and

READ MORE

Smash-hit Tudor musical SIX returns to the Yvonne Arnaud Theatre Guildford 1 – 12 March

18th January 2022

The international smash-hit musical SIX returns to the Yvonne Arnaud Theatre Guildford 1 – 12 March. Multi award-winning, with a soundtrack storming charts across the globe, the sell-out Tudor phenomenon is back! The six wives of Henry VIII take to

READ MORE
Next Event
How to Engage and Retain Customers
Wednesday 26/01/2022
Woking Works and Surrey Chamber invite you to join local social media expert and CEO of Air Social, Alex Vinall, as she shares her insights around creating engaging content. Plus, how to research, pla...
READ MORE
Member of the Week –
360 Virtual Tour 

360 Virtual Tour
Congratulations to our Member of the Week
360 Virtual Tour Co. are a global specialised 360 Virtual Tour, Matterport 3D Service Provider, Commercial Photography, Digital Surveying, and Licensed Aerial Drone company. We are certified by Google at the highest level and responsible for photographing, marketing, and developing virtual tours for Google Street View and Google Maps worldwide. We also carry out licensed drone operations such as aerial photography, topography surveying and digital mapping Photogrammetry.