External resource
Farnborough Airport embarks on one of the largest solar installations in the South East
Farnborough Airport, the home of British aviation and Europe's leading airport for premium air travel connectivity, has today announced plans to embark on one of the largest light-weight solar installations in the South East, enabling the Airport to generate 25% of its own power.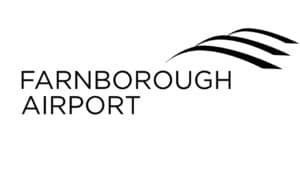 The innovative and extensive plans will see solar panels mounted on Farnborough Airport's iconic curved hangar roofs, as well as its state-of-the-art terminal building, the Airport's control tower, its Ground Support Facility building, and its award winning 169 room hotel, the Aviator Hampshire. The installation will also enable the Airport's operational fleet of electric vehicles to be charged using self-generated electricity.
The solar installation project is aligned with the Airport's wider sustainability goals, as Farnborough Airport's CEO Simon Geere explains, "In our efforts to be a sustainability showcase for airports around the world, we are always looking for new ways to supply and create sustainable energy sources – the new solar installation will enable us to reduce our controllable emissions as set out in our Net Zero Roadmap, in which we have committed to be Net Zero by 2030 or sooner." The installation also aligns with a recent government bill, which encourages more rooftop solar, opposed to solar on agricultural land.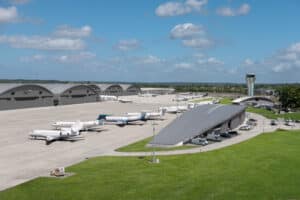 The installation, construction of which is to start in 2023, will be carried out by solar power generation providers Solivus. Solivus are at the forefront of new-innovation light-weight solar installations. 40% of large buildings like aircraft hangers are unable to take the weight of conventional solar and Farnborough embraced this decarbonisation opportunity. The company's Chief Executive Officer Jo Parker-Swift commented: "At Solivus, we are on a mission to simplify the decarbonisation of the built environment, so we are proud to be working alongside a business who have likeminded goals."
The solar installation plans follow a series of successful milestones in recent years at the Airport. In 2018, Farnborough Airport was the first business aviation airport to achieve Carbon Neutral 3+ status. In 2021, it began offering all customers Sustainable Aviation Fuel (SAF), and in 2022, for a two-week trial period in the lead up to the Farnborough International Airshow, Farnborough Airport became the first airport in the world to offer SAF at the same price as standard Jet A1 fuel. Also in 2022, Farnborough Airport made a commitment to be Net Zero by 2030 or sooner for emissions within its control, setting one of the most ambitious targets in the aviation industry. Earlier this year, Farnborough Airport was awarded Level 4+, the highest level of carbon accreditation, by the Airport Carbon Accreditation (ACA) scheme.
A Local Energy Advice Demonstrator for Surrey
The LEAD project will be kicking off within the next month or so, and with funding from DZNZ, via the Greater South East Energy Hub, this will launch some exciting projects within Surrey.

Firstly, residents will be able to request an energy survey on their property. If they fall into one of the target audiences they will be eligible for a free in-person assessment on their home, including a thermal imaging survey and information about where to go to get support or funding specific to their personal circumstances.
Around 30% of Surrey's emissions are from residential energy, so the project will focus on properties which are hard to treat, and therefore likely to contribute significantly to emissions, and to residents who may struggle to engage in funding for retrofit measures, for example where language or cultural barriers, or access to the internet, may create an obstacle. As such, properties such as those that are off-gas, in conservation areas, flats, and EPC rated D or worse will all be eligible, as will residents who may be struggling to pay bills or have English as a 2nd language.
The second part of the project will see a Spring-time launch of Surrey's One Stop Shop, a platform to help residents create a high-level retrofit plan which will be bespoke to the property's age and design, as well as the resident's budget, and the projected launch of any retrofit funding and expected reduction in cost of low carbon technologies. It will then connect residents with a Retrofit Assessor to help create a detailed step-by-step retrofit plan, and provide a network of trusted installers and suppliers, as well as Retrofit Coordinators to guide them through the process.
If you are interested in finding out more about any aspect of the LEAD project, please let us know at info@surreyclimate.org.uk with the subject heading "Retrofit" and we will pass on your details, for the relevant person to contact you in due course. You can tell us:
If you are interested in becoming a trained and paid energy surveyor as part of the LEAD project
If you would like a free energy survey on your home
3. If you would like to register your early interest in the One Stop Shop
Pathways to employment in community energy

The team at Community Energy South recently delivered a session on building capacity for community energy groups, including case studies, options for employment, fundraising and governance.
Companies Face 'Generosity Tax Trap' with Newly Enlarged ULEZ

Businesses in and around London are being advised not to fall into a 'generosity tax trap' now that the expanded Ultra Low Emissions Zone (ULEZ) is in force across the capital.
Owners of non-compliant vehicles will now be charged £12.50 a day for driving under the 'polluter pays' policy which will cover all London boroughs and an extra five million people.
But well-meaning companies located within the newly enlarged zone should think twice before offering to cover the additional costs for staff travelling into the workplace, it emerged today.
COP28 UAE Thematic Program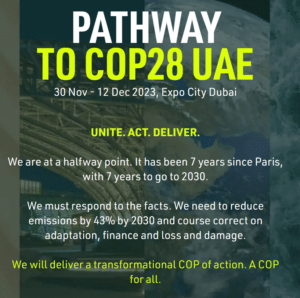 EV Charging in Elmbridge Gets a Boost With The Installation of 25 New Charge Points New Project Enhances Transportation Options for Elmbridge's Elderly and Vulnerable While Increasing EV Charger Availability for Council Workers and Residents

Elmbridge residents and those who work in the borough, are to benefit from the installation of 25 new electric vehicle (EV) charge points in the area. Elmbridge Borough Council, in line with its 2030 Vision for a thriving and sustainable Elmbridge, appointed SMS plc, the smart energy infrastructure group, to increase EV charging availability by fitting the charging stations across eight separate, council-owned locations.
These installations will help to improve access to EV charging points in Elmbridge and support the borough's fleet, employees and residents with switching to EVs, marking another positive step towards improving local air quality and reducing carbon emissions.
Zero Waste Week with Too Good To Go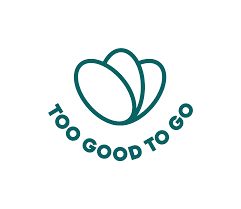 We're here to say you might be wasting edible food every time you prepare a meal.
Here are our best tips for reducing food waste in your kitchen…
Wash your carrots and potatoes rather than peeling them 
Eat those skins – you don't have to remove them. There are nutritional benefits from eating peels – carrot peels have the highest concentration of vitamin C, and vitamin B3, and potato skins contain lots of fibre, vitamin C, B vitamins and minerals.
Pickle your watermelon rind 
Make a pickling solution with a vinegar of your choice and water (use a ratio of about 1.25:1 of vinegar to water), and add a small amount of sugar, salt and your favourite flavourings – for example, dried chilies, star anise, or peppercorns. Bring this to a boil, let it cool slightly, and then pour it into a jar with your rinds. Leave it for 24 hours and then enjoy your free pickles.
Make your own DIY stock 
Collect any little nubs of veg or meat left over from meal prep and freeze them until you have enough to make a stock. Add it all to a pot of water along with a few cloves of garlic, some peppercorns, an onion, leeks and celery. Make a bouquet garni by tying 2 stalks of parsley, 2 sprigs of thyme and a bay leaf together with kitchen string and add to your pot. Bring it to a boil and drop to a simmer for about 2 hours. Use within 7 days, or freeze and use within 6 months.
BCC Net Zero Hub

Now's the time for your business to develop a clear action plan to reach net zero and help achieve the UK's ambitious goal. We realise that starting your journey to net zero can be daunting but the BCC Net Zero Hub together with O2 provides insights, tools and support to help you build a greener future for your business.
In 2019, the UK made a legally binding pledge: to reach net zero emissions by 2050. The science is clear – the next decade is critical for action on climate – and with growing public concern and increasing scrutiny from government and investors, now's the time for businesses like yours to ramp up its efforts in reaching net zero and help achieve the UK's ambitious goal. The British Chambers of Commerce has teamed up with a business on its own journey, O2 – the only mobile network to commit to net zero by 2025. From sharing insights and information to providing tools and support, our partnership will help you find practical steps to reduce your environmental impact and build a greener future for all.
Singing the praises of carpool karaoke
A University of California, Berkeley study found carpooling reduces energy consumption, emissions, pollution, congestion AND demand for parking. Whether a regular commute or seeing granny for the weekend, it can be a gamechanger. One regular Edinburgh-Glasgow traveller saves £2,500 a year. PLUS ride-sharers often become firm friends.
Try out apps such as www.liftshare.com or your neighbourhood, or workplace WhatsApp group to get started.
Waste nothing – loot the larder
Go through your fridge and dry grocery cupboards, including herbs and spices.  Check what needs using up and 'best by' dates. Then search online (or even better, old fashioned recipe books – ie no emissions at all!) to see what you can make with the various combinations.  Uses up food that might otherwise have been thrown away (eventually!) and gives you some fun new taste adventures at the same time.
Top tip: check out Jack Monroe's recipes.  Eight years ago she had £10 a week to feed herself and her son, and now she creates simple, super-tasty recipes for people living on extremely tight budgets.
Sniff out the smellies
Round up any trial size toiletry and shampoo bottles or sachets you have rattling around your bathroom. Or smellies from a hotel, sent with online orders; even freebies from magazine pages.  Use them up, recycle what you can of the packaging and only then buy new. (Even better, refill full size bottles).
Plus, as with foodstuffs above, you have the added benefit of decluttered cupboards.  Marie Kondo eat your heart out! Learn more.
Wildfires: an increasing peril for Surrey's wildlife
Click here to read their latest press release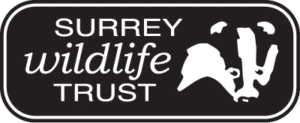 https://www.youtube.com/watch?v=pW5O-bPjLA4
SURREY WILDLIFE TRUST URGES GOVERNMENT TO ABANDON ITS ATTACK ON NATURE
The Surrey Climate Commission: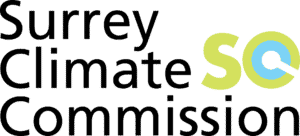 The Surrey Climate Commission was officially launched in June 2019, formed from a collaboration of organisations, including Surrey University, Surrey Chambers of Commerce, Siemens, World Wildlife Fund, and Surrey Wildlife Trust. Professor Chris Rapley, CBE, of University College London gave the keynote address  (see his presentation on The Need for Transformation in the downloads below). Our aim is to provide an independent and authoritative voice to all organisations in Surrey, whether they be private, or public sector or other, helping them contribute to the County reaching its necessary climate target, to avoid the damaging effects of runaway climate change.
Click here to read a welcome from Surrey Climate Commission
Click here to learn more about Surrey Climate Commission
University of Surrey: Living Lab
12 Businesses, Public Sector Organisations, Community and Climate Action Groups We would love to hear from you if you are interested in developing, testing and applying research-based solutions with the University or would just like to join our network.
Read below about the projects that they are currently working on and how you can get involved
What is a living lab project_v3