Latest News
Moore Barlow promotes five to partner
4th June 2020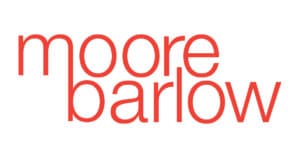 SOUTHAMPTON (4 June 2020): Top 100 UK law firm Moore Barlow today announced the appointment of five new partners, as well as the progression of several existing partners within the firm's equity structure.
The five-strong cohort of new partners include:
Rebecca Chaplin(Insolvency & Restructuring) – Rebecca is a specialist insolvency and restructuring solicitor who advises on issues which may arise or have arisen in both corporate and personal insolvency scenarios. She works with insolvency practitioners and other specialists within the insolvency and restructuring field as well as advising company directors, individuals and their families when they are facing or dealing with insolvency.
Sarah French(Family) – Sarah works with individuals and couples who are facing relationship breakdown, helping them resolve financial matters and/or dealing with disputes concerning their children. She also advises on protecting family wealth, for example with pre-nuptial agreements and cohabitation contracts. A large part of Sarah's work is dispute resolution focussed, as she is a Law Society accredited family mediator and collaborative lawyer. She is a founding member of the innovative Hampshire Family Legal Solutions group committed to resolving couples' disputes collaboratively.
Susannah Marsh (Financial Services Litigation) – Susannah specialises in complex residential and commercial possession claims dealing with technical cases involving unfair relationship, secret commissions and bribery as well as professional negligence, property litigation to include title rectification and fraud disputes and debt recovery claims on behalf of major lenders, mortgage providers, property institutions, receivers and accountancy firms. Susannah first joined the firm in 2010 and completed her legal training with the firm. She has worked with a number of the firm's lender clients for over 10 years.
Alex Milton (Private Client) – Alex provides specialised advice on issues such as wills & codicils, inheritance tax planning, estate administration, powers of attorney and the establishment of trusts. Her experience also includes the administration of estates with assets around the globe, including Barbados, the USA, France and Spain.
Mala Sidebottom (Clinical Negligence) – Mala specialises in helping clients who have suffered illness and injury as a result of substandard medical care. She is a qualified medical doctor and has a particular interest in supporting clients with neurological and birth injury claims, and frequently acts for those who have sustained medical injuries to the kidney as well as in cases involving delay in treating infectious diseases or inadequate consent for surgery.
In addition, a number of existing Moore Barlow partners have progressed further within the firm's five tiers of equity. They include Ben Collingwood (Schools & Charities), Heather Dobson (Insolvency & Restructuring), Joanna Farrands (Family), Jan Galloway (Family), Richard Hughes (Real Estate), Chris Marsden (Real Estate Disputes), Emma Potter (Personal Injury) and Scott Taylor (Contentious Trusts & Estates).
Ed Whittington, managing partner of Moore Barlow, said:
"Even amidst the challenges of Covid-19, it is extremely gratifying to celebrate the hard work, dedication and progression of many individuals within the Moore Barlow team. This outstanding, all-female group of new equity partners – along with those who are progressing within the partnership – represent truly worthy individuals which embody the future of our firm.
"Their progression, even in a time of great challenge, is testament to our commitment to promoting a culture that develops and recognises the significant contributions of our people to our overall success. More than half of our equity partners are female, putting us significantly ahead of the industry average. It is truly representative of our resolve to foster a culture of opportunity and progression for everyone." 
The launch of Moore Barlow in May 2020 created a new regional powerhouse firm with a significant geographic footprint across the South East, serving clients across the UK and internationally. The firm boasts some of the largest and most comprehensive teams of legal advisors in areas such as private client, personal injury, clinical negligence and property.