Latest News
Local company investment to benefit the Borough's digital infrastructure
6th September 2018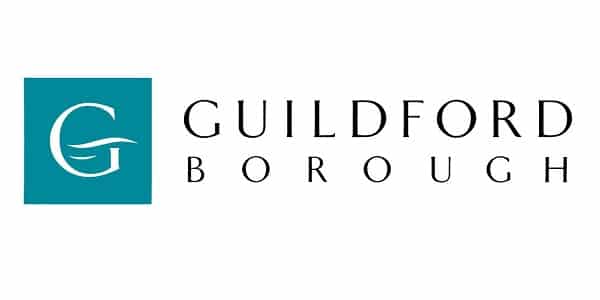 Funding for a community project to provide full 'fibre to the premises' (FTTP) broadband to connect Guildford's rural communities was agreed by the Executive on Tuesday 28 August.
An investment of £10,000 will go to 'Broadband for Surrey Hills Limited' also known as B4SH, a local community benefit group which aims to install 'hyperfast' broadband networks with 1 Gigabit (1000Mb/sec) download and upload symmetrical speeds throughout the Surrey Hills. Phase one of the scheme covers the Albury and Chilworth areas. FTTP is more robust and has far greater capacity than current standard copper wire connections. The project is being facilitated by a number of local landowners and farmers who will grant free right of way or 'wayleaves' across their land for the FTTP.
The move supports the Council's Corporate Plan priorities, the Rural Economic Strategy 2017-2022 and subsequent Infrastructure for Enterprise Action Plan which detail FTTP as the enabling technology for a range of applications in rural and urban areas such as town centre WIFI, 5G and LoRa (long range) networks.
Cllr David Bilbe, Lead Councillor for Enterprise and Economic Development explains: 'Following an independent consultation the Council took the decision to invest in the community project as testament to its commitment to future-proofing the Borough's economy. Although the initial phases of the project have mainly a social benefit for those rural areas with poor broadband coverage, the scheme as a whole will help create conditions for the economic transformation of our rural and urban economies. All of our futures are dependent on technology from business, leisure, retail and education to those currently less mainstream such as telemedicine and elderly care.
He says: 'The government recognised this in The Future Telecoms Infrastructure Review published in July as part of its response for the delivery of the Industrial Strategy. The review sets out an ambition to connect 15million premises to full fibre broadband by 2025. New figures from The Evaluation of the Economic Impact and Public Value of the Superfast Broadband Programme show local businesses have already had a £9billion increase in turnover since the roll out of superfast broadband. This is very positive news and something we are keen to see happen in Guildford.'
Tim Metson, Director at Broadband for Surrey Hills Ltd says: 'We are delighted that Guildford Borough Council have decided to invest in B4SH. This investment demonstrates how important the connectivity of rural communities throughout the Surrey Hills is to Guildford Borough Council and is also testament to the work achieved so far by BASH's volunteers. Our intention to install a hyperfast network to replace an ageing infrastructure will enable rural residents and businesses to enjoy connectivity speeds only achieved in a minority of the UK at present.
He adds: 'We are looking forward working with the Council whereby we can collectively help develop the rural economy through this highly unique community driven approach. The future roll out and success of B4SH will rely on the involvement of volunteers and we welcome any interested parties to join the B4SH team please visit our website for details.'