Latest News
Future Mobility Expert Joins EM3 Board to Help Boost Investment in Transport Innovation
20th January 2021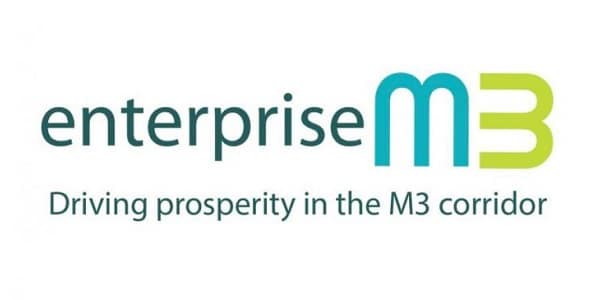 Expert in connected and automated vehicles, infrastructure and services, Dr Daniel Ruiz, has joined Enterprise M3 LEP's Board as a non-executive director.
Daniel has been CEO of Zenzic since January 2018, leading the UK's £100 million connected and automated mobility testing programme. He said he was looking forward to using his skills and experience to support the LEP's work in the areas of sustainable transport, innovation and entrepreneurial growth.
He said: "I want to try and channel some of my experience, insight and thinking into what's going on in the area. This is a region that has aspirations to be at the forefront of technology, to be one of the powerhouses of the country. Phenomenal work has been going on and is still going on and I want to contribute to that.
"I'm looking forward to working with a range of businesses and on nurturing SMEs and start-ups in the area."
Digital technology and sustainable clean growth lie at the heart of Enterprise M3 LEP's Economic Recovery Plan.  The region contains almost 10% of the UK's low carbon market and EM3 leading the way in supporting the UK's drive to zero net carbon.
Dave Axam, EM3 chair, said: "We are delighted to welcome Daniel to our Board. EM3 is a recognised leader in the development of clean growth technology and Daniel's depth of knowledge and expertise in this field will be a valuable asset to our Board as we further promote this field.
"The development of digital innovation in sustainable transport is a key driver of our economy and one of the central pillars of our Economic Recovery Plan, Revive and Renew – as well as a vital industry for developing the skills and future careers of our population."
Prior to joining Zenzic, Daniel led a 500-strong team as Managing Director of Dynniq; head quartered in Basingstoke and tackling traffic challenges with technology-based solutions.
His previous roles include Head of Real Time Operations at Transport for London (TfL), and Launch Director of the UK's intelligent mobility innovation centre (now part of ​the Connected Places Catapult).