Latest News
EM3 Receives Multi-Million Pound Investment to Stimulate Economic Recovery
7th July 2020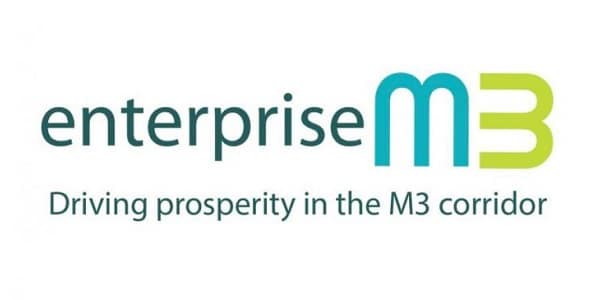 The Enterprise M3 Local Enterprise Partnership has received a £13.3m share of the Government's £900m "Getting Building Fund" to help 'shovel ready' projects galvanise economic recovery and growth.
By investing in plans leading to ultra-fast digital connectivity, the roll out of digital innovation and clean growth, EM3 LEP will help energise a green recovery and sustainable growth.
This funding will make a positive difference to our businesses, people and communities. It will help create and save thousands of jobs, including in construction. It will lead to hundreds of new homes, greater opportunities, including new digitial skills courses, for thousands of new learners in our colleges and universities and more local workplaces and office space.
EM3 Chair Dave Axam said:
" We are very pleased to have received this extra funding, which will allow us within the next 18 months to take forward a number of important priorities to help our economy not only bounce back as fast as possible,  but also take the opportunity to renew the way we do things to achieve greater efficiency, growth and resilience in the long term.
The £13.3m investment in our region means we can rapidly mobilise a new generation of workers who will bring new, much sought after technical skills to a changing economy and see a step-change in the quality of our regional infrastructure. "
Welcoming the new funding, Simon Clarke MP, Minister for Regional Growth said:
"As we have faced one of the most significant challenges of our time, this Government has stepped in to support our local businesses, public services and communities. But we have never lost sight of our mission to unite and level up and today's support package shows we are more committed to that aim than ever."
The next stage of this project will see funding decisions for individual projects made in collaboration with partners and the Ministry for Housing, Communities and Local Government.