Latest News
AOA Airport Recovery Plan Shows Urgent Need For Government Action
15th February 2021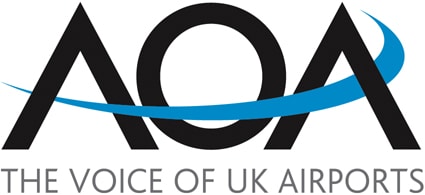 On Wednesday 3rd February, the Airport Operators Association (AOA) is publishing its Airport Recovery Plan, based on a report commissioned from business consultancy Steer.
With the pandemic having taken a turn for the worse and governments everywhere taking steps to manage the crisis, the outlook for aviation in 2021 is deteriorating. Air travel is currently effectively closed by the UK and devolved governments, so the restart that is necessary for the industry to survive has been postponed at best, with a real prospect that 2021 is not materially better than disastrous 2020.
Commenting on the launch of the AOA Airport Recovery Plan, Airport Operators Association Chief Executive Karen Dee said:
"2020 was a devastating year and the start of 2021 has so far dashed airports' hopes that this year will be significantly better. This summer must be a success for aviation if airports are to survive in the coming years.
"A further delay in airports' recovery, leaves the UK's economic recovery at risk and the UK Government's levelling-up and global Britain agenda in tatters.
"A comprehensive Aviation Recovery Package is needed to see airports through the immediate government-ordered shut-down of aviation. This must include targeted financial support as well as a clear pathway to re-start across the four UK nations by easing travel restrictions when it is safe to do so, including through testing.
"The UK and devolved governments should then set out measures to boost airports' chances to make a success of the recovery. We will be competing fiercely with other countries for the return of airlines and routes. We cannot afford the UK to lag behind our global competitors.
"If government fails to step up to the plate, the impacts are clear: people and businesses who depend on aviation for their own success will carry the heaviest burden, particularly outside London and the South East of England."
Based on analysis before the pandemic worsened, Steer estimated that passenger numbers would not return to 2019 levels any earlier than 2025 in the most optimistic scenario (a gradual easing of travel restrictions in 2021 in line with a successful vaccine roll-out across the globe). So far, increased restrictions in 2021 mean a full traffic recovery by 2025 is an ever-more unlikely prospect.
Summer 2021 must be a success for airlines and airports to survive. Failing to support airports now and set out a clear pathway towards restart of the industry will have major impacts on UK jobs and economic growth, not just in the short term but also up to 2025 and beyond. Steer's analysis finds that:
Airports have had to increase debt levels and seek concessions from lenders to provide liquidity to manage this crisis. Airports now carry high levels of debt and are high fixed-cost businesses, with some of the highest fixed costs being government related charges – e.g. business rates, policing and regulatory costs. With no revenue, this is resulting in significant losses.
Airports have radically cut down on capital investment and have had to let go of many of their staff (with more to come if 2021 does not see the restart necessary). The AOA has previously estimated 110,000 jobs in aviation could disappear in airports and supporting businesses.
If and when a recovery comes, this is expected to have challenging impacts for the UK:

The routes that will recover first are short-haul, high-yield routes to popular travel destinations while routes important to business, such as long-haul routes, will see a much slower recovery. This will mean fewer jobs and economic opportunities. It will also undermine the UK Government's ambitions for a globally trading Britain.
Regions outside London and the South East as well as the three other nations in the UK have seen the worst impacts from the decline in traffic. They are also likely to see a much slower recovery, which will impact the UK Government's levelling-up agenda and the devolved governments' economic priorities, such as inclusive growth.

The damage to balance sheets will take years to repair: a recovery in passenger volumes will not see a corresponding recovery in airport revenue.  Airports will compete heavily with other European airports for the return of cash-strapped airlines through discounting and incentives while revenue from passengers will be lower due to continuing social distancing measures and economic difficulties.
With the risk that 2021 could look like 2020, the industry urgently needs additional, aviation-specific support from the UK and devolved governments. In the AOA Airport Recovery Plan, the AOA sets out that in the short-term the Government needs to:
Significantly increase its financial support to airports to ensure they can stay open to continue to serve the critical and lifeline services that are still flying, such as emergency services, freight and maintenance for offshore oil, gas and wind farms.
Set out a pathway to ease and ultimately remove travel bans and quarantine measures through an ambitious approach to testing and vaccination and then lead the work for a common global approach on that basis.
The full AOA Airport Recovery Plan can be found here.