Latest News
45% of Firms Facing Difficulties Trading with EU Under Post-Brexit Trade Agreement
24th December 2021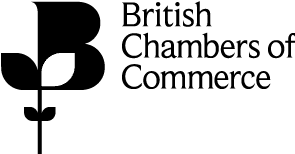 45% of firms in a new survey reported difficultiesadapting to changes in rules for buying or selling goods brought about by the UK-EU Trade and Cooperation Agreement (TCA), while 15% reported that this was easy
Nearly 1 in 4 (23%) said they faced difficultiesof buying or selling services, while 14% found it easy
1 in 5 (20%) reported difficulties moving people,while 8% found it easy
The BCC also launched areport alongside the survey which explores solutions to the issues
New data released today from a survey of 981 businesses carried out by the British Chambers of Commerce has thrown sharp focus on the impact the UK-EU trade deal (TCA) is having on UK firms one year from its implementation. The figures show rises in the proportion of firms reporting difficulties with the various changes brought about to UK-EU trade compared to when BCC last asked the same questions in January. 
The BCC has concurrently launched it's 'TCA – One Year On' report, which explores the experiences of businesses with the new trade relationship over the past year, and ways in which that could be improved in the short, medium and long term.
When asked how easy or difficult has it been for your business or supply chain to adapt to changes flowing from the UK-EU TCA areas across the following areas, the responses from November 2021:
Buyingor selling goods: Very/Relatively Easy – 15%, Very/Relatively Difficult – 45%, Too Early to Say – 9%, N/A – 32%
Buying orselling services: Very/Relatively Easy – 14%, Very/Relatively Difficult – 23%, Too Early to Say – 9%, N/A – 54%
Movingpeople: Very/Relatively Easy – 8%, Very/Relatively Difficult – 20%, Too Early to Stay – 7%, N/A – 64%
Transferringdata: Very/Relatively Easy – 17%, Very/Relatively Difficult – 9%, Too Early to Say – 12%, N/A – 62%
UK exporters were more likely than firms overall to report difficulties across these areas. For buying and selling goods, 60% faced difficulties; for buying and selling services, 30%; for moving people, 24%; and for transferring data, 11%.
These figures showed increases in the proportion reporting difficulties in each area than when the BCC last asked the same question in a survey in January 2021:
Buying orselling goods: Very/Relatively Easy – 10%, Very/Relatively Difficult – 30%, Too Early to Say – 16%, N/A – 45%
Buying orselling services: Very/Relatively Easy – 10%, Very/Relatively Difficult – 14%, Too Early to Say – 19%, N/A – 58%
Movingpeople: Very/Relatively Easy – 8%, Very/Relatively Difficult – 9%, Too Early to Stay – 18%, N/A – 65%
Transferringdata – Question Not Asked in January Survey
Of the firms who reported that they have faced difficulties in adapting to changes, the survey followed up by asking what the specific problem was. The more than 400 business case studies we collected showed that while problems are occurring across a wide range of areas, the following areas were consistently referenced:
VAT requirementssuch as the need for a fiscal representative and delays or returned goods despite VAT being paid
Additional customs procedures andchecks requiring additional paperwork and causing delays
Newrules of origin requirements which have required some firms to change production processes or audit complex supply chains
Difficulty recruiting staff due to EU workers returning home (Covid is cited as another cause for this)
The rules of the Northern Ireland Protocolcausing increased costs and administration for businesses in Northern Ireland and Great Britain
The loss of equivalence in areas such as financial services, medical devices, and certification marking has caused increased costs and a loss of competitiveness to EUfirms
Liam Smyth, Managing Director of ChamberCustoms, said:
"What these figures and our experiences on the front line with ChamberCustoms this year show is that there are several significant and specific issues that must be resolved so that importers and exporters can fully play their part in the recovery from the pandemic.
"At ChamberCustoms we work day in and day out with companies to help them navigate the complexities of international trade. We've seen a huge demand for our services in relation to trading with the EU since the implementation of the TCA, and we know first-hand what difficulties firms on the ground are facing.
"We need to see Government reach an agreement on VAT cooperation with the EU to reduce the number of UK companies requiring a fiscal intermediary to conduct cross-border trade – similar, for example, to the situation in Norway.
"It would also be advantageous to make agreements with the EU and member states, on widening access for labour mobility and mutual recognition of professional qualifications.
"The two sides must reach an agreed compromise on the Northern Ireland Protocol, ideally early in 2022, to ensure stability in NI and for the overall UK-EU trading relationship.
"These actions, as well as the further recommendations listed in our report, will serve to improve trading conditions and let businesses get on with growing our economy and generating prosperity."
Shevaun Haviland, Director General of the British Chambers of Commerce, said:
"These results, especially when compared to our data from January, give us a strong indication of the experiences on the ground for businesses who are dealing with the changes to the UK-EU trading relationship. While the data does suggest, one year into the implementation of the deal, that trade is becoming more difficult rather than smoother, we do believe there are solutions which can improve conditions for our import and export businesses.
"These data certainly do illustrate that the issues with the TCA are not 'teething problems' but more structural defects that, whilst fixable, if not attended to will lead to long term damage to our import and export sectors."
"Businesses want political leaders on both sides to move on from the debates of the past and find ways to allow them to trade more freely. The Government have ambitious goals for the UK export sector, which we share, and if these are to be met then we must improve the experience of firms trading with our nearest and largest trading partner.
"We hope that these figures, along with our report detailing the experiences of businesses and suggesting ways forward, will provide an opportunity for an honest dialogue about how we can improve our trading relationship with the EU. Government needs to ensure that our importers and exporters can fully play their part in the UK's economic recovery by unleashing their ability to trade as freely as possible with European markets."