Latest News
MEET THE TEAM THAT MAKE IT EXCEPTIONAL AT BROOKLANDS HOTEL
11th January 2022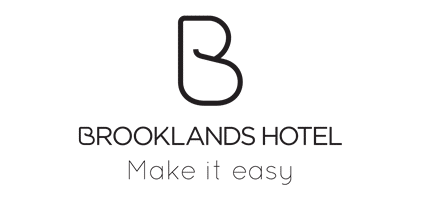 In 2020, Brooklands Hotel was due to celebrate ten years since first opening its doors to guests but
all plans to mark this milestone were abandoned due to the global pandemic. As we start 2022,
Brooklands Hotel has come back even stronger through the challenges the pandemic has thrown its
way. This is no mean feat given the challenges the hospitality industry has faced. One key factor in
the way Brooklands Hotel has bounced back is the team. The hotel opened in 2010 and in 2012, they
launched their 'Make It Happen' ethos to staff or 'Team Players' as they are known. As an
independent hotel, the property offers a unique experience and wished to capture their values as
brand standards.
Brooklands Hotel believes that a hotel can be well balanced and versatile, like a person and defines
itself as personable and aspirational yet accessible, luxurious yet 'down to earth'. These attributes
are what gives Brooklands Hotel its uniqueness, along with the Team Players.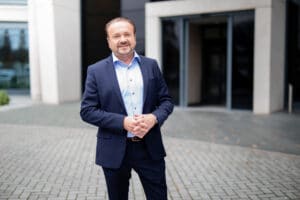 Marco Gervasoni, General Manager, was responsible for opening Brooklands Hotel in 2010.
"Opening an independent hotel with no head office is very challenging as all decisions are based on
experience and knowledge gained throughout your career" says Marco. Marco's philosophy for
running a business is all about longevity; do people enjoy their work, do guests enjoy a great
experience and do investors continue to invest in the business as they make money. He believes that
you should never compromise on any of these three but instead try to find a balance between them.
Who else is responsible for making it happen at Brooklands Hotel? We meet some of Marco's team
to find out more.
Shane Kelly is the Make Your Day Manager and has been at Brooklands 8 years. He is responsible for
the Reservations and Reception Team; the people guests first experience when making a booking
and arriving at Brooklands Hotel.
Davide Minnozzi is the Guest Relations Manager and has been with Brooklands 9 years in a number
of different departments so he knows the hotel inside out. He works very closely with Shane and
together they are responsible for making sure that Brooklands Hotel really do 'Make It Happen' for
guests whilst at the hotel. There is a dedicated 'Make Your Day' button on telephones in guest
rooms and the team can organise anything from a chilled bottle of Champagne to be delivered to
your room to filling a guest room with balloons and rose petals in preparation for a marriage
proposal. And if you forget your phone charger, they can help with that too!
Giulio Carnevale has been Food & Beverage Manager in 1907 restaurant, bar & grill for the past nine
years. 1907 restaurant, bar & grill has been awarded two AA rosettes for the past nine years which
reflects both the food & service delivered in the restaurant. Giulio is the Master Sommelier,
considered to be the highest & most prestigious title available to sommeliers around the world, for
Brooklands Hotel. Giulio knows that pairing a dish from our menu with the right wine can turn a
simple meal into a memorable dining experience. Wine is all part of the occasion of dining out and
Giulio's extensive knowledge of wine will ensure guests enjoy their experience in 1907 restaurant,
bar & grill.
As well as 131 bedrooms and suites, Brooklands Hotel also features extensive meetings & events
facilities, with nine meeting rooms in a separate wing on the ground floor of the hotel.
Nicole Martin is the Meetings & Events Sales Manager, who along with Georgia Goodyear and Sian
Hayward, look after all types of events; from birthday parties and wedding celebrations to large
scale conferences and board meetings. Dalia Doval and her team, Piotr & Jonalyn, ensure that all
events run without a hitch at Brooklands Hotel.
Nicole, Georgia & Sian have been at Brooklands Hotel a collective 7 years and Dalia & her team have
been part of Brooklands Hotel for 17 years collectively.
In answer Marco's question of 'do people enjoy their work?', the proof is in the length of service the
Team Players have at Brooklands Hotel. These are the people guests will be in contact with before
arriving at the hotel and whilst guests are in-house so they can have confidence knowing that
whatever the reason for visiting Brooklands Hotel, the team have the experience to Make It Happen.
About Brooklands Hotel
Brooklands Hotel, located in Weybridge, Surrey, boasts an iconic, art deco inspired interior. It
features the world's most historic motor racing track running through reception as well as a critically
acclaimed restaurant in the appropriately named 1907 restaurant, bar & grill and luxurious spa
facilities.
Brooklands Hotel takes great inspiration from its racetrack history and location, from the original
Brooklands racetrack, which rolls out before you in riven quartz and honed granite, to the glittering
1930s inspired honeycomb pendants that greet you upon arrival.
The Brooklands site is home to one of Britain's most famous racing heritage circuits – in fact it was
the world's first purpose built real race track, which opened in 1907 by wealthy land owner Hugh
Locke King and was the scene of the earliest motor racing in the country during the 1920s and 1930s.
The hotel has 131 bedrooms and suites, some of which are 20% larger than the average UK hotel
room. All bedrooms feature a wealth of natural light and several benefit from their own private
outside space with mesmerising views over the Mercedes-Benz track.
Brooklands Hotel's appropriately named 1907 restaurant, bar & grill offers a stylish dining
experience that is modern and contemporary in both ambience and service delivery within a 1920s
and 30s décor inspired setting. Awarded two AA Rosettes for nine years, the predominantly British
style menu uses the best sourced produce and combined with modern cooking techniques this
delivers simple, honest food.
BSpa has expanded its selection of treatment rooms to eleven which include four double treatment
rooms. In addition, BSpa has added more manicure stations. BSpa features a diverse range of
treatments from Caudalie, as well as Jennifer Young and O.P.I. GelColor manicure & pedicures.
There are many extra facilities to enjoy before or after treatments in addition to the Sunlight
Therapy Room and the state of the art 12 seater outdoor hot tub. There are 'his and hers' sauna and
steam rooms, a meditation room with gentle warming waterbeds that restore and relax the body to
a resting temperature in a quiet, cocooning environment, a relaxation room, a pedicure room
boasting pedi-spa chairs with adjustable footrests to fit individual guest needs overlooking the
thrilling, neighbouring Mercedes Benz World track as well as a spa cafe area serving teas, coffees &
drinks.
The hotel also offers modern conference facilities, including nine meeting rooms, a private entrance,
bar and a dedicated kitchen as well as a purpose built app for all conference requirements.
Brooklands Hotel, Brooklands Drive, Weybridge, Surrey, KT13 0SL.