Latest News
Final call to vote in the Experience Guildford Customer Service Awards
18th July 2022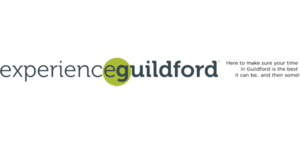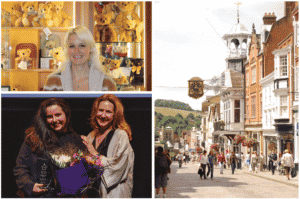 Voting in the Experience Guildford Customer Service Awards 2022 is now coming to an end, with under a week until the voting lines close. Make sure your voice is heard and your favourite businesses are recognised by placing your vote before Sunday 24 July.
After a two-year covid imposed break, the Customer Service Awards have returned bigger and bolder than ever, with 1,500 votes received so far from residents and visitors to the town, all eager to show their support for their favourite businesses that go the extra mile.
All businesses operating in the town centre are eligible to be nominated for an award, with 14 categories available covering retail, food and drink, leisure and lifestyle and professional services.
Categories for the 2022 Awards include:
•         Leisure and lifestyle
•         Health & Fitness
•         Hair & Beauty
•         Service Providers
•         Professional Services
•         Pubs, Bars and Clubs
•         Coffee Shops
•         Restaurants (Independent)
•         Restaurants (National)
•         Food on the Go
•         Retail National small
•         Retail National large
•         Retail independent
The Shining Star category also returns, offering managers or owners of individual stores and businesses the chance to nominate their staff members who they feel should be recognised for the great service that they offer.
Now in its ninth year, the Experience Guildford Customer Service Awards has become the benchmark for town centre businesses who value the opportunity to reward and gain recognition for their customer-facing staff.
Find out more about what the awards mean to the businesses of Guildford and hear why you should get behind this year's campaign by voting for your customer service heros.
Jen Pentecost, Manager at The Bear Garden and six-time winner of the Independent Retails category says;
"The Customer Service Awards are always such a prestigious event in the Guildford calendar and have been since they were first introduced back in 2013. We are extremely proud to have won in the Best Independent Retail category 6 times since then!
"Having a vibrant, enjoyable and positive experience is absolutely fundamental to the success of the town, and to have these awards to formally recognise, celebrate and encourage good customer service is a tribute to everyone working so hard to make this happen. We are so grateful to voters for supporting their favourite businesses so that we can come together to continue to inspire each other to offer the very best service we can."
Sam Orledge, Centre Manager at White Lion Walk adds;
"The Customer Service Awards are so important to individual businesses as they provide the opportunity to recognise the hard work of staff to provide excellent customer service. They also offer businesses the chance to stand out in a congested market, in what could be the deciding factor between two destinations for a customer.
"Naturally the awards support and encourage the delivery of excellent customer service throughout the town. When the level of customer service is as high as it is in Guildford, having an award scheme that recognises this standard only helps drive footfall to the town."
Voting for the Experience Guildford Customer Service Awards is easy, simply text your vote to 88802 with the message CSA plus the name of the store or business you wish to nominate (normal network text charges apply) by midday on 24th July and you could also be in the chance of winning a £250 voucher to spend in the town.
Once the public vote has closed the three businesses receiving the highest number of votes from each category will then be shortlisted, with an overall category winner selected following a visit by a 'Secret Shopper'. Winners of each category, plus a further Shining Star category that allows managers or business owners to nominate their own staff members, will be announced at a ceremony at the Yvonne Arnaud Theatre on Monday 5th September.
For more information on the Experience Guildford Customer Service Awards visit www.experienceguildford.com