Latest News
The Real Economy: Growing supply chain issues fuelling multiple pressure-points for businesses, says RSM UK
19th July 2022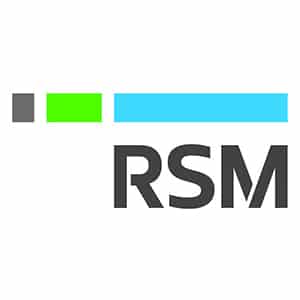 Well over a third (39%) of middle market businesses* have experienced supply chain issues within the past 12 months, and this likely represents the tip of the iceberg as disruption looks set to continue. According to RSM UK's latest 'The Real Economy' report, the pandemic, the war in Ukraine, the aftermath of Brexit and the soaring cost of energy and manufacturing materials have created a perfect storm that is hitting the bottom line of many middle market businesses. The prime minister's recent resignation is also likely to cause further uncertainty for businesses, at least until it is clear who will succeed him.
RSM's latest research showed unanticipated supply chain issues have led to almost half (44%) of middle market businesses experiencing significant increases in their operating costs, while 42% said they've seen their profits decline.
The top five supply chain issues that businesses are currently experiencing include delays with orders (48%), increasing costs (46%), missed deadlines (37%), orders not fulfilled (35%) and poor communication from suppliers (34%).
One in three (34%) business leaders said the pandemic was the main driver of the supply chain challenges, and around one in five (18%) blamed Brexit for the ongoing turmoil. Other reasons for the disruption included increased shipping costs, cited by 16% of respondents, events in Ukraine (12%) and increased competition for scarce resources (10%).
Paul Anthony, regional managing partner, RSM South, said: 'The first supply chain shocks, mainly from coronavirus related chaos, were most acutely seen in advanced microchips, semi-conductors and high-end consumer goods. But now we have a more general supply chain issue affecting basic necessities too, and this is when the supply challenges really start to bite. Add to this the impact of generally higher transportation costs and customs and duty requirements at the borders, with the ongoing geopolitical landscape not improving for the foreseeable future, it's very likely prices will continue to rise.'
Soaring energy costs and wage growth expectations are also compounding the problem for many businesses, reducing remaining profits and stakeholder returns.
Paul Anthony continued: 'The EU decoupling from its dependency on Russian fuel has started, but it will take time and will not be an easy transition process. It is inevitable that it will cause tension economically and geopolitically, and spread down to hit established international supply chains, increasing costs.'
Around two thirds (63%) of middle market businesses surveyed said their supply chain issues were also causing problems for their downstream customers. Over half (53%) said they'd been delayed in fulfilling their customers' orders and 43% had increased the price of their goods significantly. Around a third (33%) admitted some orders were not fulfilled at all.
To address the problems, in the past year almost half (42%) of businesses have increased the number of suppliers they use in an attempt to become less reliant on one source, a third (33%) have nearshored the supply chain and 41% are considering nearshoring within the next 12 months.
Paul Anthony concluded: 'Brexit identified the number of organisations that were unprepared in their supply chain processes and management. Compounded by the pandemic, those that were under-prepared are now really feeling the pinch, and will continue to do so. Good supply chain management is not just about dealing with and knowing your suppliers; it's about monitoring them, and working with them to mitigate pinch points, delays and contractual issues with the primary supplier and, critically, their suppliers too. The issues we are seeing now gives insight into how many businesses were not adequately ready to cushion against the global supply shocks. This is clearly not just a UK issue but very much a similar story across other advanced economies and going forward the global 'just in time' supply methodology might require a rethink.'
Tom Pugh, economist, RSM UK said: 'As businesses struggle with supply chain difficulties, the race to find the next prime minister will no doubt bring further uncertainty.  A change of prime minister could bring slightly looser monetary policy, which may support the economy in the short term. But lower taxes could feed into higher inflation and a faster, higher interest rate rise which could offset any positive economic impact over the next year.'