Latest News
Yvonne Arnaud Theatre Announces Mill Studio Summer 2022 Season
29th April 2022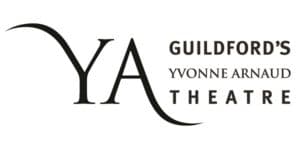 The Yvonne Arnaud Theatre is delighted to announce its upcoming summer 2022 Mill Studio season. The summer programme features a diverse mix of established and emerging artists and is full to the brim with exciting new work from across the UK.
The Mill Studio has an established reputation as a home for new writing and boundary-pushing creative work, and the upcoming programme is no exception. Martha Watson Allpress' Edinburgh Fringe sensation Patricia Gets Ready (12 May) is a nuanced and vibrant portrait of a domestic abuse survivor in all her colours. Patricia has spent a year crafting a kick ass speech while recovering from an abusive relationship, but after bumping into her ex on the street she's got some big decisions to make. Riot Act (13 & 14 May) is a celebration of queer activism across the decades. Created from interviews with three key-players in the history of the LGBTQ+ rights movement, Riot Act is hilarious and inspiring. Snatched (24 June) is a fast-paced, uplifting one-woman show starring Melissa Johns. This humorous and revealing show displays no remorse in championing female sexuality, fighting body shaming and the taboo of sex and disability.
The Yvonne Arnaud has an array of multi-disciplinary events coming up as well: an evening of pure escape with stories, jokes and poems from writer, poet and TV and film producer Henry Normal in The Escape Plan (27 May), and Offside (9 & 10 June) from Hollie Mcnish and Sabrina Mahfouz combines poetry and punchy storytelling to capture three parallel stories of women in football across the decades. British Comedy Award-winning writer Paul Kerensa (Miranda, Not Going Out, TFI Friday) presents the origin of the BBC in The First Broadcast (29 & 30 September).
The Mill Studio is also developing its offer for families, with another series of interactive storytelling events from Short Stories Tall Tales brought back by popular demand. The Giraffe Who Wouldn't Bath (4 May), Adventures of an Ugly Duckling (25 May), and The Big Top (29 June) are the perfect introduction to theatre for little ones aged 0-4.
To see the full programme and book tickets, visit: Yvonne-Arnaud.co.uk.