Latest News
Latest Updates From Surrey Chambers CEO – 8th July 2022
8th July 2022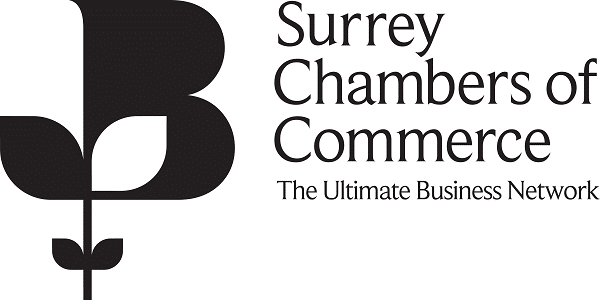 Following Rishi Sunak's speech at our recent British Chambers of Commerce Conference, we had no idea what would unfold less than a week later. We hope the decision by the Prime Minister to resign will finally bring this chapter of political instability to an end. Action is needed quickly to help business. We're on limited time and the Government must reset, rethink, and get their house in order and swiftly demonstrate that it is on the side of business if confidence is to be restored. As always, we will continue to work with our fellow chamber colleagues around the country and the Government to ensure vital support for business remains a priority. The Government has until the autumn budget to come up with some effective solutions. First, they need to immediately put in place support for businesses to weather this storm and, secondly, they need to work in partnership with Chambers, to develop a long-term, economic strategy for growth. Sustainable growth is the best way to bring money back into the Exchequers coffers, to pay for our NHS and our schools, and to build resilient communities.
Resilience in businesses
A group of 15 Surrey businesses attended the annual conference and regardless of what has happened since then the messages are the same. In spite of the difficult economic conditions businesses are living through, (Inflation at a 40-year high, interest rates rising, challenging international trade, difficulties in recruitment and falling retail sales) they are showing their entrepreneurial spirit – innovating, finding solutions, looking forward, and always holding on to an unfailing belief in their own business, even if they are losing faith in the environment around them.
Cyber security
Following the huge increase in people working from home during the pandemic and beyond, more than half of firms believe that their IT systems are now more exposed to attack. That's the finding from research carried out by the chamber network and Cisco late last year. We also found:
One in 10 firms have been the victim of a cyberattack in the last year
This rises to more than one in seven for larger firms with more than 50 employees
Only one in five firms have cybersecurity accreditations in place
Cybersecurity is hugely important for all businesses – but can feel overwhelming to all except the most technologically-aware. We have available a practical, five-point guide, to help businesses protect their IT systems in this most threatening of times. We encourage all businesses to look at this document, available from the chamber.
Planet
One of the main topics for the conference was the massive challenge of tackling the devastating effects of climate change. The journey to Net Zero can be daunting, especially for SMEs who may have fewer resources to dedicate to it.  Many businesses remain unclear of the steps they can take so we are calling on government to work with us to deliver a transformation in the advice and support available to businesses.
Surrey Chambers of Commerce can be reached on 01483 735540, info@surrey-chambers.co.uk, @surreychambers www.surrey-chambers.co.uk