Latest News
27 April 2022 RSM UK strengthens tax team with new partner in the South
28th April 2022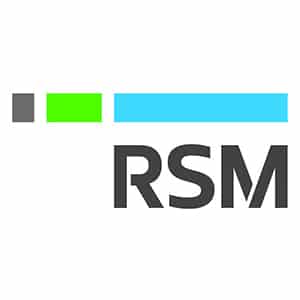 Leading audit, tax and consulting firm RSM UK has appointed Vinod Keshav as partner within its corporate tax team in Guildford.
Vinod joins RSM from PwC, where he gained over 20 years' tax experience. Vinod has broad tax expertise but specialises in advising clients on intellectual property and business model related tax matters (including UK patent box). He also supports clients through business and supply chain restructuring, as well as expansion, from initial design through to implementation.
Vinod focuses on sectors where intellectual property is a key driver of business value. This includes the technology and life sciences sectors where Vinod is well experienced. He deals with groups that are headquartered overseas with operations in the UK (predominantly US headed groups), as well as UK headed groups with growing or established international presence. He has experience advising clients of all sizes, from start-ups to some of the world's largest technology and life sciences groups.
Vinod Keshav, corporate tax partner at RSM UK, comments: 'I'm thrilled to be joining the fantastic team at RSM. Its culture stood out to me right from the outset. The firm places great importance on its collaborative approach and I'm very much looking forward to working closely with both colleagues and clients to provide the support needed.'
Suze McDonald, partner and head of tax in the South at RSM UK, said: 'Vinod is a brilliant addition to the team and his expertise will undoubtably strengthen our broader tax offering to clients. His appointment is yet another step towards building upon the partner presence in both Guildford and the wider Southern region.'