Latest News
Coronavirus and Intellectual Property Law
26th May 2020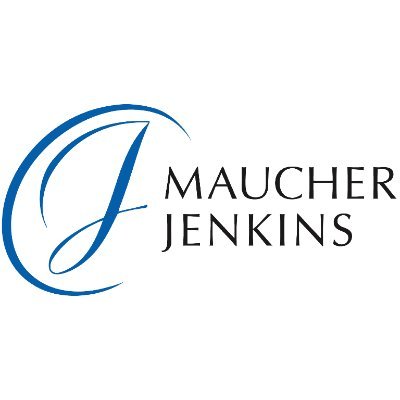 Coronavirus has affected almost everyone in the world in one way or another and, for most of us, life is unrecognisable from what it was only a few short weeks ago.
It would seem however that while all of these events have been unfolding, Intellectual Property (IP) law has been playing its part in global events from the important issues surrounding the current healthcare crisis.
A recent Reuters article showed that the sharing of IP rights may be crucial to creating new antivirals and vaccines to fight COVID-19: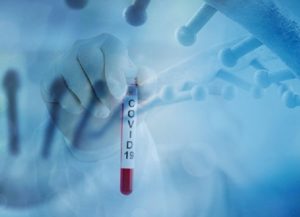 The information currently circulating ranges to the absurd, such as the phenomenon that "multiple posts on Facebook claim that a research institute funded by the Bill and Melinda Gates Foundation owns the patent on the coronavirus causing the current pandemic" (spoiler alert – they don't):
USA Today – Gates Foundation v Coronavirus
Coronaviruses are however not new, either to infecting humans or to being the subject matter of patent applications. The vast majority of coronavirus strains infecting humans cause nothing more than the 'common cold', which is really a catch-all term for many different types of virus that cause similar upper respiratory tract infections. There have however been a few exceptions which have caused far more severe symptoms and, in some cases, death.
In 2003, a new type of coronavirus infected the human population causing an outbreak termed 'severe acute respiratory syndrome (SARS)'. The SARS coronavirus had a mortality rate of about 10%. In 2012, a related but different strain of coronavirus caused an outbreak first recorded in Saudi Arabia leading to it being named 'Middle East Respiratory Syndrome (MERS)'. The MERS coronavirus had a mortality rate of about 30%.
While the current COVID-19 pandemic has spread further than these previous coronavirus outbreaks, the fatality rate has currently been estimated at about 4.5%, which is thankfully significantly less than SARS and MERS.
So what can these outbreaks tell us about intellectual property trends resulting from the current coronavirus pandemic?
As shown in the table below, the previous outbreaks led to significant numbers of patent filings relating to coronavirus: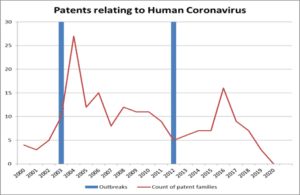 It seems logical to assume that there will be another substantial increase in filings relating to coronavirus in the very near future. The UK government alone is promising £544 million to the Coalition for Epidemic Preparedness Innovations (CEPI). The coalition is supporting the development of vaccines that will be available throughout the world. It is likely that there will be a large number of patents filed based on this research.
Previous patent applications may provide an indication of the types of vaccines and antivirals that may be effective against COVID-19.
One of the first mentions of antivirals to coronavirus is in FR2263769, which was filed 12 July 1973 by Du Pont and, over the years, numerous patent applications relating to coronavirus antivirals and vaccines have also been filed.
EP1508615A1 of Amsterdam Institute of Viral Genomics BV was filed in 2003. The application related to vaccines and treatments for a previously unknown member of the coronavirus family, contracted by a 7-month-old child presenting coryza, conjunctivitis and fever.
Patent EP3172319B1, which was filed by the Pirbright Institute in 2015, relates to an attenuated coronavirus which may be used as a vaccine for the avian infectious bronchitis virus.
It is not just intellectual property directly related to coronavirus that is going to play a critical part in how the pandemic is controlled. Due to the urgent need for COVID-19 antivirals, a large number of tests are being conducted for drugs that already have marketing approval and, therefore, have been shown to be safe for use in humans. One example is Remdesivir, made by Gilead Sciences.
Remdesivir was originally tested as an antiviral for the treatment of Ebola. However, it has generally been concluded that this drug was not as useful as other treatments for this disease. However, phase 3 clinical trials have recently begun in the UK and are on-going in several other countries, to test the effectiveness of this drug in patients with moderate to severe COVID-19 infections.
It is worth noting that Gilead Sciences contemplated the use of Remdesivir and compounds related to Remdesivir long before the current COVID-19 pandemic, as evidenced by Gilead Sciences's patent application WO2017/049060A1 filed in 2016 and its national phase filings.
The granted patents and pending patent applications for Remdesivir may prove vital to protecting Gilead Sciences's investment in research and development of this potential COVID-19 treatment. However, important discussions need to be had between private companies like Gilead Sciences and public healthcare bodies around the issues of remuneration on investment verses the expenditure required to treat the urgent needs of thousands of patients.
As the current pandemic unfolds and new and innovative treatments and vaccines are developed, intellectual property rights will continue to be discussed and play an important role.
Maucher Jenkins is a firm of UK, German & European patent & trade mark attorneys, lawyers & IP litigators, with offices in the UK, Germany, Switzerland & China. We work with clients of all sizes and straddling a vast array of industries and technical areas to manage and protect their intellectual property. Get in touch with us if you would like to discuss anything regarding intellectual property.
Authors: Dr. Edward Rainsford is a qualified UK patent attorney with an expertise in biotechnology, medical devices, and mechanical devices. He graduated from the University of Reading with a degree in Microbiology in 2000 and was awarded a PhD in virology from the University of Warwick in 2006. Joshua Davies is currently training towards qualification as a Patent Attorney. He graduated from the University of Southampton with a Masters degree in Physics, where he developed a broad computational and mathematical skillset.