Latest News
Latest Updates From Surrey Chambers CEO – 21st April 2022
21st April 2022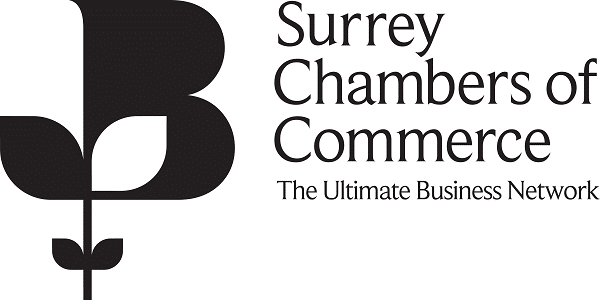 Informing policy makers
As part of the Accredited Chamber of Commerce Network, which is the leading voice of UK business, we are currently seeking views and feedback on a number of areas in order to inform the government of what is happening on the ground. The evidence we collate through our research programme directly shapes Government policy and is reported extensively across the national media. In our conversations locally we know the topics that are challenging businesses so we will be looking at; Inflation, Skills shortages, Staff retention, Training and development and other topical issues such as the impact of the Russia-Ukraine conflict. The results of this research will be available in a couple of months.
Our global reach
Although we are very focused on the area of Surrey and the businesses based here, we also want to maximise the advantages we have of our international reach through our Global network. We are now linked via a virtual platform to 123+ Chambers around the world. This means that we are in the unique position of having access to business communities in over 60 countries. We will be taking advantage of this connection to help Surrey businesses to meet overseas potential customers.
Latest support launched-New Digital Growth Grant
The Department for Digital, Culture, Media and Sport (DCMS) is launching a £12.09 million Digital Growth Grant. The grant will focus on opening up access to skills training and advice and providing support services to the digital and tech sector over two years. The objectives include: Delivering support services to the digital sector, ensuring founders and firms can access digital entrepreneurship and investment readiness training, developing the growth of regional support networks for tech start-ups and scale ups and promoting and raising awareness of the strength and competitiveness of the UK tech sector. We will be promoting this opportunity as details become available.
Surrey Business Expo
Next week sees the long-awaited event of the year spanning two days, the 26th and 27th April. Businesses are booked to descend on the Surrey Sports Park to meet face to face with many potential clients, suppliers and friends. Visitors will enjoy the opportunity to openly network with attendees, whilst exploring the exhibition packed with a variety of local exhibitors showcasing their products and services. Surrey Chambers has sponsored and co-created a Seminar programme covering all the key areas challenging businesses. Topics include the Importance of Collaboration, Marketing out of the box, The Kindness economy, Starting a business and How to be more Sustainable. After a long period of on-line meetings, the Surrey Business Expo promises to be a fantastic event. We will be on Stand 2 with our magazine partners, Platinum, and hope to see many businesses during the two days.
Surrey Chambers of Commerce can be reached on 01483 735540, info@surrey-chambers.co.uk, @surreychambers www.surrey-chambers.co.uk