Latest News
G Live Opens For First Phase of Vaccination Programme
14th January 2021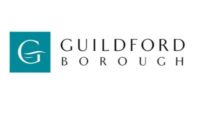 Our G Live entertainment venue in the town centre will be used as a GP-led local vaccination service from Tuesday 12 January as part of the government's Coronavirus (Covid-19) vaccination programme.
GP practices are working together in clusters of practices (known as Primary Care Networks) to provide vaccination services for their patients from local community settings (rather than individual surgeries), which means they are able to provide more space and easier access for larger numbers of people.
The venue on London Road in Guildford starts vaccinating today as part of the GP primary care networks phase to immunise vulnerable groups. Later in March it hopes to vaccinate more than 8,500 people per week as part of the country's mass vaccination programme.
Leader of the Council, Cllr Joss Bigmore says:
"This is fantastic news and gives us more light at the end of the tunnel. I am proud that Guildford is again able to play a major role in helping the whole county, and G Live is once more at the heart of our community after being closed for much of the last 10 months. Thank you to HQ Theatre Group and venue staff for supporting this and working hard to prepare. We must continue to stay at home, but the mass vaccination programme gives us hope, and this first phase will allow us to immunise more of our most vulnerable residents as we work towards the lifting of lockdown restrictions.
"We continue to work closely with colleagues in the NHS and other emergency services as part of the Local Resilience Forum. We have worked as one throughout this pandemic, in the same way as our whole community have come together to show amazing spirit. Thank you for your continued help and support – we will get through this together."
Derek Aldridge, Venue Director at G Live says:
"We're very pleased to be able to support the rollout of the vaccinations in this way. Covid-19 has had a devastating impact on the whole country, including in Guildford, and it's heartening to think that we can be a small part of the solution. This important work is vital to the recovery of our community. The speed at which the NHS has worked with us to prepare the venue has been superb and I'd pay testament to their expertise."
NHS Surrey Heartlands Clinical Commissioning Group said: "The G Live site will complement the other vaccination hubs already in operation across the Surrey Heartlands area. This additional location will enable local GP Networks to vaccinate more people, at scale, by using a larger venue. We are asking people to help the local NHS:
please don't contact your GP practices, the wider NHS or any of the community venues that hosting clinics to seek a vaccine – we will contact you
when we do contact you, please attend your booked appointments (unless you are unwell)
and please continue to follow all the rules to control the virus and save lives".
Residents will be contacted directly by their GP for their appointments. If you are attending G Live for your vaccination please enter by the side door (to the right of the main front doors) by the Bellerby Studio.
NHS staff will be giving the vaccine to those contacted to schedule an appointment as part of the early-stage rollout of the vaccination programme which hopes to vaccinate all UK residents aged over 70 by mid-February.
G Live is the second borough-owned building to play its part in the pandemic after Spectrum Leisure Centre re-opened as a distribution centre for providing food and medicine to Surrey's vulnerable communities during the first lockdown.