Latest News
Three Point Plan to Unlock Net Zero
15th August 2023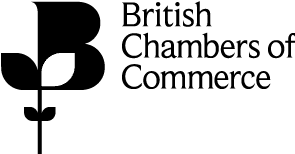 New report by the BCC and Lloyds Bank finds three key changes needed to help business hit Net Zero: 
Government should review its support and advice to SMEs on moving to Net Zero
Large businesses and institutions must continue to drive behaviour change in their supply chains
Government should demonstrate commitment and consistency in its Net Zero plans 
The recommendations are the result of a six-month deep dive by the organisations into the reasons holding firms back from reaching Net Zero. 
It followed an earlier BCC survey of more than 1,000 businesses, 96% SMEs, which found that nine out of 10 don't fully understand what the Government's target of making the UK Net Zero by 2050 means for them.   
There was also a substantial divide between firms with more than 50 employees and those with fewer than 50, in terms of understanding and progress.   
A total of 56% of the bigger firms had a 'complete' or 'some understanding' of the Net Zero target, compared to just 35% of the smaller ones.   
Almost twice as many firms with more than 50 employees (36%) had developed a plan for reaching Net Zero compared to those with fewer than 50 (19%).   
The research also showed that planning for the future skills needed to help businesses make the transition to greener and more sustainable operations has taken a backseat. Fewer than one in 20 firms (4%) had carried out a written assessment of the green jobs or skills they will need in-house over the next 10 years.   
One in five businesses (21%) also thought that, on balance, green technology will decrease the productivity of their company, while only 10% thought it would provide a boost.  Reasons cited by respondents included the cost of green technology and the lack of available EV charging infrastructure. 
However, the survey also showed most firms were using new technology or adopting greener policies even if their overall understanding of reaching Net Zero was incomplete.   
The research showed that:   
More than two thirds of SMEs (69%) have installed LED lighting    
More than a third (34%) are investing in greener vehicles   
Just under a third (30%) are using solar panels   
Almost half (46%) are using recycling and waste reduction practices 
Over a quarter (28%) use renewable energy providers or tariffs   
In response to the findings, the BCC and Lloyds Bank brought together businesses in Chambers from Liverpool, Glasgow, North-East England, West & North Yorkshire and Birmingham to analyse what needed to change to get Net Zero back on track. 
It found a lack of consistency in Government actions and messaging is holding many smaller firms back, when cost and fears of betting on the wrong technology are big issues. 
Shevaun Haviland, Director General of the BCC, said:  
"All the businesses we spoke to understand the devastating impact climate change is having on our planet, and that sitting this out is not an option. 
"But many smaller firms feel lost in a fog of conflicting information and are reluctant to invest in new technologies when they fear betting on the wrong horse. 
"Mixed messages from Government on the importance of Net Zero are only compounding the problem, as well as a 'stick' heavy approach to enforcing change. 
"As other countries and trading blocs pour billions into low-carbon technology there is a real danger we will get left behind. 
"But in the midst of a cost of doing business crisis, firms are reluctant to sink their money into Net Zero technologies and energy efficiencies when the commercial pay-off appears uncertain. 
"Yet if we get this right then it will be a huge opportunity for UK Plc. To do that we need a coherent system of free support and advice made available for firms across the country. 
"Larger corporates also need to help the smaller businesses in their supply chains kickstart their Net Zero journey.  
"And, most importantly, Government needs to develop a long-term strategy which it can demonstrate it will stick to.  That means supporting the development, and investment in, the infrastructure and skills needed to make Net Zero happen." 
Paul Gordon, Managing Director, Relationship Management at Lloyds Bank said:  
"SMEs are the lifeblood of the UK economy and will play a critical role in our sustainable transition. Despite a challenging external environment and cost, time, and resource pressures, our research with the BCC shows that businesses are taking steps towards Net Zero, particularly where the commercial benefits are clearer – for example, reducing energy consumption to lower costs. 
"This report highlights the need for clarity from Government on the support available and reinforces the need to remove the barriers for investment such as greater EV charging infrastructure, giving SMEs the confidence to invest.  
"The private sector also has a significant role to play including ourselves as financiers along with business organisations and industry bodies, to continue to support SMEs with our knowledge and best practice to help them choose the right transition investments for them.  
"At Lloyds Bank, we are here to help, offering practical advice and financial support to firms, both as they develop their Net Zero strategies and for every step along their journeys, as we build a more sustainable future together."