Latest News
The King And I comes to The New Victoria Theatre
23rd August 2023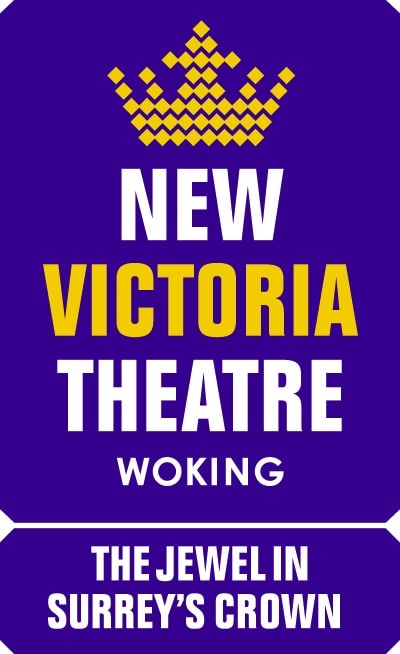 The multi Tony Award-winning production of Rodgers & Hammerstein's THE KING AND I continues to delight audiences as it comes to Woking from Tuesday 26th to Saturday 30th September. Seasoned musical theatre star Annalene Beechey (The King and I UK & International Tour/ Marguerite/ Wicked/Phantom of the Opera) will reprise the role of Anna Leonowens, joining Broadway star Brian Rivera (Lincoln Center production and US Tour of The King And I/ The Orphan of Zhao) who will play the title role of The King of Siam in Edinburgh, Plymouth, Woking and Oxford.
This gloriously lavish production is brought to the stage by an internationally renowned creative team under Tony Award-winning director Bartlett Sher (South Pacific/My Fair Lady/To Kill a Mockingbird) and will feature a world-class company of talented performers and a full-scale orchestra.
Joining Annalene Beechey and Brian Rivera is Dean John-Wilson (London Palladium prodction of The King and I/Aladdin) who will reprise his role as Lun Tha, Marienella Phillips (Henry V/Carmen) who will play Tuptim alongside Cezarah Bonner who returns as Lady Thiang, the King's head wife. Sam Yo (London Palladium production of The King And I/ Anything Goes) will play the role of Kralahome, Caleb Lagayan (Les Misérables) will play Prince Chulalongkorn, Sam Jenkins-Shaw (The Night Watch/Jane Eyre) takes the role of Captain Orton/Sir Edward Ramsay and Maria Coyne (Phantom of the Opera/Wicked) will be the Alternate Anna.
The ensemble includes Chi Chan, Jeffrey Chekai, Emily Grace-Ling, Cher Nicolette Ho, Rachel Wang-Hei Lau, Daniel Len, Candy Ma, Rachel MacDougall, Amelia Kinu Muus, Yuki Ozeki, Prem Rai, Ria Tanaka, Hiromi Toyooka, Jasmine Triadi, Jensen Tudtud, Qinwen Xue and Jason Yang-Westland. Swings include, Emmanuel Duarte, Samuel How and Rachel Picar. Josh Bortoloso, Fin Goodman, Louis Levy and Charlie McGuire will play Louis, Anna's son. William Alsina, Alexander Chin, Cody Concha, Joshua Fairbrother, Alana Baharil Koppen, Kanaho Kurihara, Sanna Kurihara, Caitlin Lau, Ruby-Mae Lewis, Khun Cho Lwin, Grace Mugridge, Angelica Quynh An Nguyen, Sabri Leonel Puci, Myles Tullett and Phoebe Zhao-Welsh will play the Royal children.
Following a critically acclaimed Broadway smash-hit run, a sold-out season at the London Palladium (which resulted in the biggest global live event cinema release of 2018) and a previous record-breaking UK and International tour, this multi-Tony Award-winning production returns to Woking this September.
The critical acclaim for Bartlett Sher's production has been phenomenal.  When the show opened at the London Palladium in 2018, West End critics heaped praise on the show: the Daily Mail "left the London Palladium on a bright cloud of music", while The Times awarded the show "Five stars for a sumptuous King and I" declaring it "a hit". Daily Express hailed it "London's theatrical event of 2018" whilst The Daily Telegraph concurred proclaiming the show "looks and sounds ravishing". Another five stars were awarded from the Sunday Express and the Financial Times called it "simply spellbinding".
THE KING AND I is a sumptuous, timeless romance from the golden age of musicals, adored by the public and critics alike – and boasting one of the finest scores ever written, including Whistle a Happy Tune, Getting to Know You, and Shall We Dance.
Set in 1860s Bangkok, THE KING AND I tells the story of the unconventional and tempestuous relationship that develops between the King of Siam and Anna Leonowens, a British schoolteacher whom the modernist King, in an imperialistic world, brings to Siam to teach his many wives and children.