Latest News
DHL delivers for Hospice Santa Fun Run
8th November 2019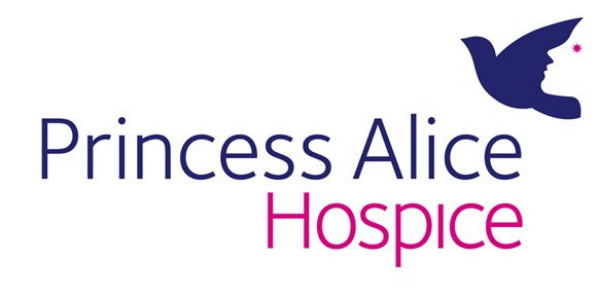 Getting set for an extra-early festive delivery at DHL Express, are Santa Fun Runners Matt, Harry, Victoria and Dan – who have signed up for the Princess Alice Hospice Santa Fun Run in December.
When not in Santa disguise, the four colleagues are familiar faces at the Esher Hospice, where they have spent time volunteering on the phone-lines to drum up more fun runners to raise vital funds for the Hospice.
This intrepid quartet – based at DHL Express's head office at Colnbrook' – are joining the Bushy Park run on December 15 – just one of four runs in this year's offer.
The others are in Richmond Park and Painshill Park over two weekends – so there's plenty of choice for runners, families, friends and colleagues to join in.
The emphasis is on fun over the 5k routes – and it's fine to walk, stroll, run, – whatever pace suits you.
Bring the dog as well – four-legged entrants are free and they'll be in good company alongside the dozens of canine participants.
Matt said: "We're all looking forward to the fun run – we've really enjoyed helping at the Hospice and are grateful to DHL Express for supporting employee volunteering.
"The Santa Fun Run will be a chance to join in with hundreds of other people with the aim of raising as much as we can for the Hospice."
---
For dates, venues and entry details visit pah.org.uk/santafunrun
---