Latest News
Jonathan Richards wins Director of the Year
27th June 2019
Last week our very own Jonathan Richards was named Director of the Year – SME in the 2019 London and South Institute of Directors' Director of the Year Awards.
As Jonathan took a well-deserved break in Ireland on the day of the award ceremony, it was accepted on his behalf by Carl Sadecki and Nick Hardy from Breathe's marketing team.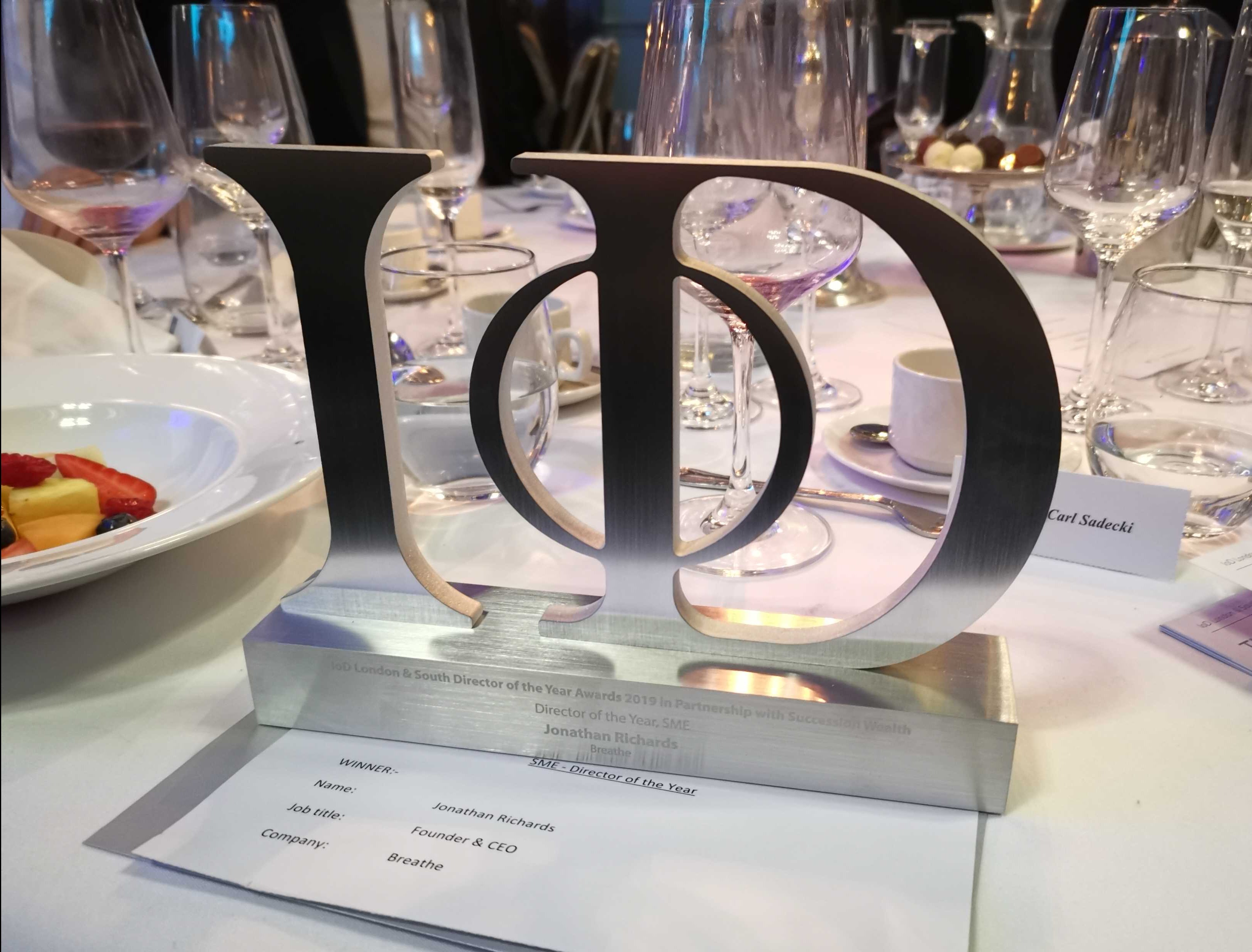 Check out the full list of winners.
The judges provided some great feedback about the reasons why they chose Jonathan, saying:
"This Director has found a gap in the market and truly tuned in to this. They have a clear vision for the company, recognising the need to be agile and is building a great team. Highly focused on employee development and innovation. The winner of this category has created a culture of innovation and learning. An exemplary application."
Next up is the UK finals of the IoD Director of the Year Awards, where the winners will be announced in October. Stay tuned, watch this space and keep your fingers crossed for us.