Latest News
Surrey County Council Awards The Yvonne Arnaud Theatre £3 M For Vital Accessibility Works
28th June 2023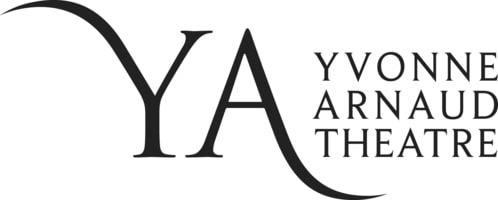 The Yvonne Arnaud Theatre, Guildford is delighted to announce that it has been awarded £3m from Surrey County Council's Your Fund Surrey. This vital funding will go towards the theatre's Play Your Part Campaign, making the theatre accessible to everyone and keeping the theatre at the centre of our communities for years to come. It will transform the theatre into a cultural community hub with theatre as its core.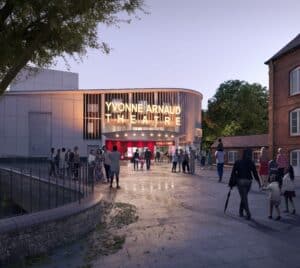 Director & Chief Executive Joanna Read said; 'By making this award Surrey County Council is recognising the value the people of Surrey place upon the Yvonne Arnaud and its' integral role as an arts provider across the county. This funding will help make the theatre accessible, sustainable and fit for purpose, better able to serve Surrey for future generations.
The arts are critically important in supporting our health and wellbeing, and building cohesive communities. It's good to have the backing of our County Council as we continue our work bringing excellent theatre, arts engagement and invaluable creative learning opportunities to the people of Surrey. Our vision for the Arnaud maintains its theatre traditions while building on our creative heart.'
'The theatre would also like to thank the thousands of people who have taken the time to write in, make comments and like its application on the Your Fund Surrey website, contacted their Surrey County Council representatives and generally supported the theatre in showing how vital it is to the county, in so many ways. 'So many good things planned to put the theatre in place to give many more years of service and joy to the people of Surrey and surrounds. It is a project that would benefit so many. 'Public feedback to Your Fund Surrey.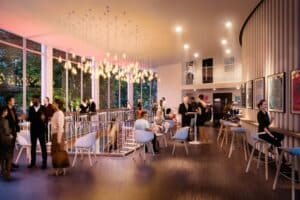 The total cost of the project is £5.82 million. So far £1.2 million has been raised from individual donations, legacy gifts and designation of the Trusts' reserves, with the£3m from Your Fund Surrey there is £1.62 million left to raise through the Play Your Part campaign.
Look out for more information in the autumn about how you can get involved with the Play Your Part campaign, and ensure the theatre is successful in creating a community hub with theatre at its heart