Latest News
Celebrate 100 years of Sight for Surrey at Guildford Museum
4th October 2022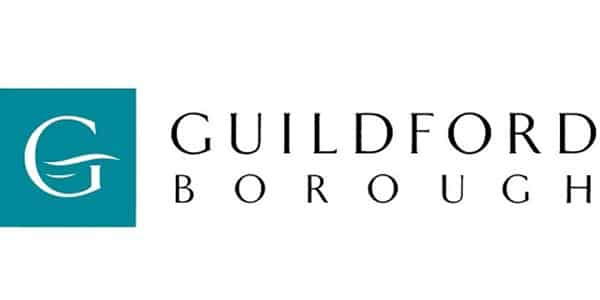 The Sight for Surrey Centenary Story Exhibition is coming to Guildford.
We will host the exhibition at our museum between 8 October and 5 November 2022. We are the latest stop in the exhibition's tour. They are travelling around Surrey celebrating the charity's centenary year.
The Centenary Story catalogues a journey from the organisation's beginning in 1922. The display showcases the development of technology and the work Sight for Surrey do. It includes original 1916 Braille Typewriters, modern vibrating pad alarm clocks and Amazon Alexas.
Lead Councillor for Economy, Cllr John Redpath said:
"It's important to us to celebrate this milestone with Sight for Surrey and all the work they do in our borough. We are hosting the exhibition at our museum so families can join the celebration. This exhibition will shine a light on the support Sight for Surrey provides. It will give us all an opportunity to learn more about the lives of people with sensory loss."
Alongside the exhibition will be interactive activities for children and families. This will encourage visitors to experience what it could feel like to live with sensory loss. You will be able to write your name in Braille, try out simulation spectacles and explore 'feely bags'.
Sight for Surrey Chief Executive, Bob Hughes, said:
"Being able to share Sight for Surrey's 100 year history across Surrey has been wonderful. Our work today is so varied and it is interesting to see how we got to this point from a small start in 1922.
"The world for people with sensory loss has changed over the last 100 years. We have grown from a blind organisation to one supporting all sensory impairments.
"Our centenary celebration is a great way to explore our world. There is lots to get involved in! We are very much looking forward to bringing the exhibition to Guildford Museum. We hope people will discover something new about our history and the people we support."
Today the charity supports over 8,000 adults and children across Surrey.
For more details, visit our website: Visiting Guildford Museum