Latest News
Companies Face 'Generosity Tax Trap' with Newly Enlarged ULEZ
1st September 2023

Businesses in and around London are being advised not to fall into a 'generosity tax trap' now that the expanded Ultra Low Emissions Zone (ULEZ) is in force across the capital.
Owners of non-compliant vehicles will now be charged £12.50 a day for driving under the 'polluter pays' policy which will cover all London boroughs and an extra five million people.
But well-meaning companies located within the newly enlarged zone should think twice before offering to cover the additional costs for staff travelling into the workplace, it emerged today.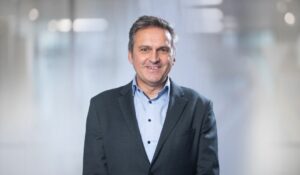 Dave Hedges, who leads the national employment taxes team at UK top 10 accountancy Azets, said: "Employers looking to help impacted employees, by covering some or all of the ULEZ charge to help with the additional commuting costs, could accidently find themselves steering into a generosity tax trap.
"Employees who specifically drive to and from the normal workplace in non-compliant vehicles, and do not drive elsewhere on work during the day, would not be eligible for tax-free reimbursement because HMRC would regard that gesture as taxable income.
"This is because the cost of driving to and from your normal workplace is a personal expense and any payment by your employer constitutes a taxable benefit.
"Employees will of course remain able to be reimbursed for genuine business travel but the zone extension further emphasises the need for businesses to think very carefully about the distinction between business and private travel.
"All ULEZ charge reimbursements therefore need to be carefully monitored and logged by employers in case HMRC requests evidence. It makes for a lot of record keeping – and trust."
According to motoring organisation RAC, based on DVLA data, nearly 700,000 car drivers in Greater London would be affected, rising to more than 851,000 with all non-compliant vehicles; the figures exclude vehicles driving in from neighbouring counties.
Dave also warned that ULEZ may see impacted employees opt to work from home more often – could this perhaps slow the return-to-office trend following the pandemic?
"Additional costs for employees may mean they are reluctant to drive in and this could inadvertently support hybrid working."
Some companies may opt to relocate outside ULEZ in order to appeal to new recruits and help with staff retention in a tight labour market where the UK has one million job vacancies, Dave added.
"We've already heard anecdotally that a serviced offices building in East London has seen occupiers desert already because they don't want to pay an extra £12.50 a day.
"If you have to be in every working day of the week, and don't have work demand to drive elsewhere during the day, it adds up to an extra £250 a month.
"With the Bank of England base rate at 5.25%, a 15-year high, and stubbornly high inflation, many workers are already financial pressure – working from home may be an increasingly attractive option.
"There may even be some businesses which relocated from the congestion charge zone in the heart of London to outer London – only to be caught with the new ULEZ.
"The driving population is much larger in the outer boroughs – there isn't the public transport infrastructure which there is in London."
"It is vital that employers seek professional advice on employee travel matters in relation to the new ULEZ – doing the right thing by staff may inadvertently result in unwelcome tax cost."
Last year, through salary sacrifice car schemes, Dave and his colleagues at Azets were inundated with demand as employees across the London region switched to electric cars due to a combination of environmental, tax relief and regulatory reasons.