Latest News
Surrey Choices Celebrates Achieving GOOD Rating for EmployAbility Service
13th September 2023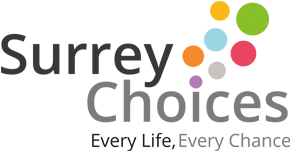 Surrey Choices, a leading organisation dedicated to providing exceptional support services for disabled and neurodivergent people, is thrilled to announce that their EmployAbility service has received a "GOOD" rating from the prestigious Supported Employment Quality Framework (SEQF) audit conducted by BASE (British Association for Supported Employment).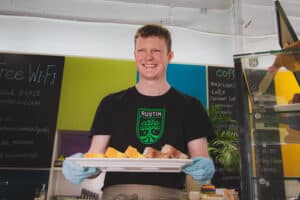 EmployAbility helps to find work placements, volunteer opportunities and paid work for disabled people, autistic people, those with sensory needs and those with mental health problems. Surrey Choices' dedication as the largest supported employment provider in Surrey contributes to the county's exceptional Adult Social Care Outcomes Framework (ASCOF) figures.
The SEQF audit is a comprehensive evaluation process designed to assess and recognise the quality and impact of supported employment services for individuals with disabilities.
The audit highlighted several key areas in which Surrey Choices excelled:
Individual-Centric Approach: Surrey Choices' person-centered approach ensures that participants receive tailored support to maximise their employability potential.
Effective Employer Collaborations: Surrey Choices has cultivated strong partnerships with local businesses and employers who share their vision of promoting inclusivity in the workplace.
Sustained Support: Surrey Choices' "Keep in Touch" system provides unlimited support for customers and their employers, fostering career development activities.
Positive Social Impact: The SEQF audit recognised the significant impact of Surrey Choices' EmployAbility service, not only on the lives of programme participants but also on the wider community and local employers involved. The service achieves challenging yet achievable targets, resulting in outstanding results, recognition as an exemplar, and invitations to speak at conferences and deliver training.
With their commitment to accessibility and inclusivity, Surrey Choices sets a high standard in empowering individuals and contributing to a diverse workforce.
Receiving a GOOD rating from the Supported Employment Quality Framework (SEQF) audit by BASE underscores Surrey Choices' leadership in delivering exceptional support services. It showcases their expertise and dedication to creating an inclusive society where everyone has an equal opportunity to thrive in gainful employment.
Martin Farrow, Interim Managing Director for Surrey Choices, expressed his pride and gratitude towards the entire team for their hard work and commitment to achieving this recognition. He stated, "This outstanding rating from the SEQF audit by BASE is a testament to our team's passion and unwavering dedication in empowering individuals with disabilities. We remain steadfast in our mission to foster an inclusive society where every individual can contribute their talents and skills to the workforce."