Latest News
Surrey Heath Borough Council announces plans for Camberley to be home to first 5G shopping centre in the UK
25th February 2020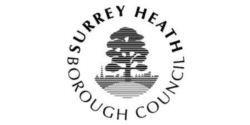 Surrey Heath Borough Council today (24 February 2020) announce plans to cooperate with key partners for The Square shopping centre in Camberley to become the first fully 5G-enabled shopping centre in the UK. 
Surrey Heath Borough Council (SHBC) and key partners, including globally renowned experts of this ground-breaking technology, will work together to explore and research how new and innovative technology could transform the retail experience and form the blueprint for how the "clicks and mortar" retail sector could operate in the future.  
Powered by the University of Surrey's 5G Innovation Centre, the world's first dedicated 5G research and innovation centre and Huawei, the world's leading 5G technologists, the network will create a distinctive 'test-bed' opportunity for the latest innovations in the retail sector.
The Memorandum of Understanding being unveiled today sets The Square on the road to becoming the UK's first fully 5G-enabled shopping centre, leading the way in developing the new technologies that will positively transform the experiences and opportunities available to shoppers and retailers alike.  
SHBC will consider investment opportunities as this unique project progresses. As always, feedback from residents and local businesses will be welcome.  If you are interested in learning more about this opportunity please email 5G@surreyheath.gov.uk. 
Councillor Alan McClafferty, Leader of Surrey Heath Borough Council said: 
"This announcement cements the Council's plans to bring retail innovation to Camberley and complements the regeneration projects already underway. We are delighted to bring together leading technology experts to explore this unique opportunity in Surrey Heath, allowing retailers and technologists to trial 5G in a live environment."   
Regius Professor Rahim Tafazolli, Director and founder of the 5G Innovation Centre at the University of Surrey said:  
"By providing the cutting-edge technology for the UK's first fully 5G-enabled shopping centre, we will give Camberley's retailers a head-start in the race to transform retail for the future. 5G is not just faster phone technology – it opens up a completely new world of ultra-reliable, always-on ways of transforming a connected world of retail.  
Shoppers and businesses alike can benefit from better shopping experiences and smarter ways of blending offline and online to breathe fresh life into the high street and drive future retail profitability."  
Jerry Wang, CEO, Huawei UK said: "As world leaders in 5G technology we are excited to be working on such a prominent showcase of 5G technology. 
"5G will open the door for virtual and augmented reality, artificial intelligence and tailored in-store signage and entertainment experiences. It will also allow greater control over how stock levels and the supply chain is managed, improve customer insights and in-store experience for customers when they are shopping." 
The Memorandum of Understanding has been signed by SHBC, Huawei Technologies (UK) Co, University of Surrey, Alibaba, Deloitte LLP,  StoryFutures at Royal Holloway University of London, Montagu Evans, Arcom IT, Knowledge Transfer Network, Natta Building Company and the Stuart Fenton Consultancy.  
The Square in Camberley, Surrey, is a 460,000 sq ft undercover shopping centre with 110 retail tenants. It attracts 8 million visitors a year and is managed by leading town centre consultants, Montagu Evans. 
What is 5G and what will it bring to The Square?  Your questions answered.
---
Camberley Be Inspired 
Surrey Heath Borough Council is committed to supporting and regenerating Camberley. SHBC's investments have already seen the acquisition of The Square shopping centre, commencing its refurbishment programme within the first year of ownership. Followed by an ambitious set of projects to improve the roads, pavements and street scene. A redundant office building has also been purchased to create 116 high quality town centre apartments, with proposals to re-deliver new commercial space.  
Kier Property have been selected by SHBC as development partner for the London Road site. Situated fronting the London Road, opposite the Royal Military Academy Sandhurst, the 5.5-acre site has the potential to create a mixed-use development and improve the gateway to Camberley.  
SHBC has signed a 25-year contract with Places Leisure to design, build and operate a new £22 million leisure centre. The new centre will feature new swimming pools, sport courts, fitness facilities and a café. The new centre is now in construction and is due to open in 2021. 
The regeneration work is supported by a comprehensive events programme, grant schemes for independent businesses and cultural and enrichment projects to ensure Camberley is a key destination and experience. In Camberley we are committed to reshaping and enhancing the town centre to support our community and local businesses while high street retail faces challenges nationally. www.camberleybeinspired.com
---
---