Latest News
Develop the Leaders of the Future – Become a Management Educator
23rd September 2019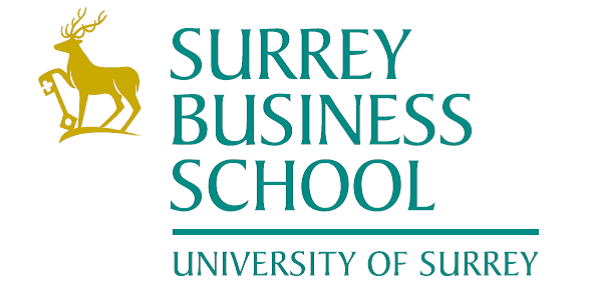 Learning is a lifelong journey is a phrase we are all familiar with. For some this is an exciting opportunity, especially if we have benefited from a great learning experience in the past. For others though, studying or even doing CPD to improve skills is a dreadful thought. Here, at Surrey Business School we are dedicated to providing a great student experience and this often starts with having passionate educators who are genuinely interested in the student's development. The same is true for businesses and organisations, where we learn best from those colleagues who are engaged, passionate and support our growth. Passion, people management skills and knowledge about learning and teaching are the foundational elements needed to develop others and to drive needs and wants for more learning.
Although acquiring knowledge has never been more accessible, knowledge alone will not enable someone to become an influential educator.  In fact, the vast amount of information available to us can have a negative impact on the learner if applied without considering the learners' needs. The level of skill and knowledge required to design impactful programmes and learning environments has therefore never been more important.
Surrey Business School's 'Centre for Management Learning' offers support in developing such skills, sharing knowledge through a variety of pathways, whether that be formal qualifications, consultancy or executive education. The Post Graduate Certificate in Management Education, aimed at practitioners who want to embark on a career move into management education either in educational (Higher/ Further Education) or organisational settings (CPD Training), is one such example. The programme starts in January and completes with a 3-day summer school on campus in July. Over this period students acquire knowledge and skills online through individual study, virtual collaboration and most importantly personal coaching. The personal learning coach is an integral part of the programme and adds to a distinctive and truly personalised experience.
Philip Chandler (Barbados), Claire Hobson (UK), Na Khan (China) are all successful graduates of the PGCert ME and describe their experience as, '…something extraordinary', and '…truly transformational'. All three are now teaching in Higher or Further Education institutions as full-time or part-time staff and highly recommend the PGCert Management Education to business professionals globally who aspire to be a positive influence in shaping the business leaders of the future.
If you think you would like to become a Management Educator in an educational or organisational context and would like to learn more about the programme, please send your query to cml@surrey.ac.uk. Applications are now open for our January 2020 start and scholarships are available to support your transformational journey.