Latest News
The Play's The Thing: Guildford Shakespeare Company embarks on their second free-to-access tour to less-advantaged schools in Surrey.
30th August 2019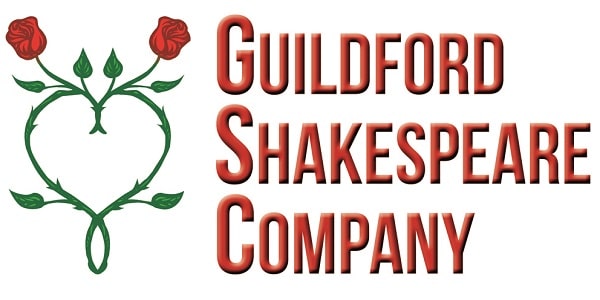 16-27 September 2019: The tour, which is completely free to access, will deliver the two most popular Shakespeare plays studied at GCSE, Macbeth and Romeo and Juliet. The project, made possible by funding from the Geoff Herrington Foundation, will visit ten schools with an above average number of students eligible for free school meals.
Ant Stones, GSC's Head of Education: "We are delighted to be returning with an improved version of last year's tour. All participating schools in 2018 rated the overall programme 5 out of 5 and we're confident this year will be even better. We're working with an excellent cast, some of whom the students may have seen in our recent seasons. Our creative team is working extremely hard to ensure the schools are provided with a game-changing experience."
The tour is adapted, directed and designed by GSC's professional team. Four actors will play multiple roles in both shows, wearing full costume on a touring set. Macbeth is directed by ANT STONES and takes inspiration from 1936, England's 'Year of Three Kings'. Romeo and Juliet is directed by GABRIELLA BIRD and places the Capulet and Montague feud in modern-day Italy. LUCY BOND is designer for both productions, while HARUKA KURODA will choreograph the fights. The cast includes JOANNA CLARKE, MARCO YOUNG, LEONORA COOKE and JACK WHITAM, who has played several roles for GSC's main-house shows, including Mercutio in 2018's Romeo and Juliet at Guildford's Holy Trinity Church.
Each school will receive their performance on site for an entire year group and will encourage pupils to interact with the plays through small pieces of audience interaction. The actors will then remain at the school to run workshops for smaller groups. Teachers will also gain new skills, which they can take forward in their work.
Mechelle De Salas, Head of English at Christ's College Guildford: "The performance is a fantastic opportunity for our students. Being able to watch a performance where they can see and understand how the characters change throughout the play and have a visual representation will really help to support them with their studies."
The programme is supported by a specially written education pack, including cast-interviews to assist classroom learning. In 2018, Students greatly improved their confidence in the plays as performance pieces and speaking Shakespeare's text. Their engagement in the classroom and ability to express their ideas increased.
The Play's The Thing is part of Brave New World, GSC's on-going programme of outreach projects, which seeks to reduce social isolation and assist disadvantaged schools and individuals across Surrey. Many of the projects are free-to-access pilot-programmes and GSC will be able to share their experiences with local authorities and charities to encourage further projects and continued provision in Surrey and across the UK.
---
For more details about the Brave New World projects, visit the Outreach pages of the Guildford Shakespeare Website, or contact Ant Stones, GSC's Head of Education, on 01483 301590, education@guildford-shakespeare-company.co.uk.
---