Latest News
Spelthorne on Top at Prestigious Awards
17th October 2022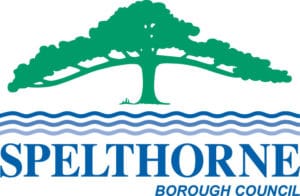 Spelthorne Council was overjoyed to have the Sunbury Walled Garden and Staines Cemetery named overall category winners at this year's prestigious South & South East in Bloom Awards.
The Council takes pride in delivering high quality green spaces and rose above competition from hundreds of entrants to achieve four gold awards.
The annual South & South East in Bloom competition is designed to encourage councils, residents and businesses to work together to improve the local environment and make towns and cities a more vibrant place for everyone.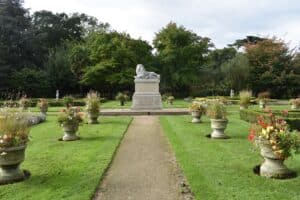 The ever-popular Sunbury Walled Garden was this year's overall winner, going one step further from the gold awards that were achieved in 2019, 2020 and 2021. The judge commented on the Walled Garden, saying that it is a magnificent, very attractive formal garden, maintained to a very high standard. They also commented on the 'beautiful' bedding displays.
Cllr Ian Beardsmore, Chairman of the Environment Committee, said: "The Sunbury Walled Garden is truly one of Spelthorne's gems and to be named the category winner is a testament to its beauty. As a Council, we are determined to continue working to improve Spelthorne's environment across the board in order to enrich the lives of our residents. These awards are confirmation that we continue to maintain high standards and I am delighted to see those efforts rewarded with another gold award."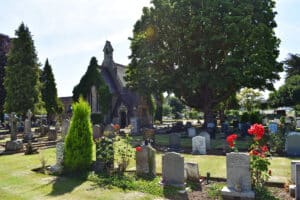 Staines Cemetery was the overall winner in the cemeteries category, while Sunbury and Ashford Cemeteries were recognised with gold awards. The judges noted about Staines cemetery that the staff do an excellent job in maintaining the site and are very passionate about their work. They commented that Ashford cemetery was clean and tidy with the shrubs and trees well maintained. They added that Sunbury cemetery is a well maintained and welcoming cemetery with good clean pathways and lawns cut and tidy to a high standard.
Cllr Richard Barratt, Chairman of the Neighbourhood Services Committee, said: "I would like to pay tribute to all those who help maintain our cemeteries and make them a welcoming place to honour those no longer with us. The work they do allows our residents to remember their loved ones in a welcoming environment and the Council strives to ensure they remain attractive all year round for their benefit."