Latest News
The Yvonne Arnaud to Host I, Daniel Blake; the Critically Acclaimed Stage Adaptation of the Multi-Award-Winning Film.
19th October 2023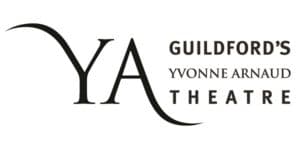 Recent recipient of the Excellence in Touring award at the UK Theatre Awards.
The stage adaptation of I, Daniel Blake that exposes the stark reality behind the cost-of-living crisis headlines opened at Northern Stage in May. Following a sold-out spring tour and standing ovations in every venue, the production is coming to Guildford Tue 14 – Sat 18 Nov.
Dan is a carpenter. Just on the mend after a heart attack. Katie has just arrived from London. Finally got a council house for her and the kids. A fresh start. It's touching story of people coming together in the face of adversity and how sometimes creating a family to support you just isn't enough when the system is stacked against you.
David Nellist will play Daniel. Originally from Wallsend in Newcastle, he appeared as Mike Stamford in Sherlock on BBC ONE with Benedict Cumberbatch and was recently in Stonehouse opposite Matthew Macfadyen on ITV. His theatre credits include West End productions Billy Elliott, War Horse, The Pitmen Painters and The Curious Incident of the Dog in the Night-Time. Bryony Corrigan playing Katie, has been nominated for Best Supporting Performer for her performance in this role. Inspired to become an actor after doing work experience at Northern Stage aged 15, Bryony is best known as series regular Vanessa in Mischief Theatre's The Goes Wrong Show on BBC ONE. She recently won Performing Artist of the Year at the Journal Culture Awards. Kema Sikazwe (also known as Kema Kay) will play China, a role he played in the film after being spotted by Ken Loach on a visit to Newcastle. The actor, rapper and singer wrote and starred in the critically acclaimed Shine at Live Theatre- a show about his experience of moving to Newcastle aged three which is about to be adapted for a TV musical drama.
Ken Loach's Palme d'Or and BAFTA award-winning film is adapted by actor and comedian Dave Johns who won the Best Actor award at the British Independent Film Awards and Best Newcomer at the EMPIRE Awards for his role in the film. Ken Loach said, 'This story is more relevant now than ever. And who better to put it on stage than Dave Johns, the original Daniel Blake?'
Dave Johns is a multi-award-winning film actor, stage actor and stand-up comic and writer of the stage adaptation of The Shawshank Redemption. He says, 'I was thrilled to be asked to adapt Paul Laverty's screenplay. But I didn't just want to put the film on stage, I wanted to update the story for 2023, making it contemporary and exploring more of single mum Katie's journey'.
Director Mark Calvert says, 'For me, I, Daniel Blake frames the working-class experience in modern Britain – there's hope, humour and humanity in the story, but audiences should feel angry and outraged; I know I am'.
I, Daniel Blake is a tiny dragon Productions and English Touring Theatre co-production, in association with Northern Stage.
For more information and to book tickets, visit: Yvonne-Arnaud.co.uk. Alternatively, contact the Box Office on 01483 44 00 00 (Mon-Sat, 10am to 5pm)