Latest News
Guildford Shakespeare Company celebrates Shakespeare Week by hosting an actor's Round Table discussion at Kings College Guildford
20th February 2020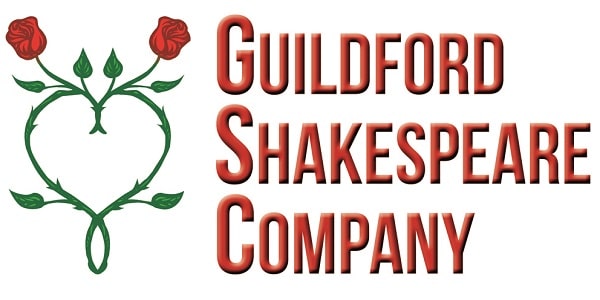 16 March 2020: The award-winning Guildford Shakespeare Company (GSC) continues A Time For All Things, their residency at Kings College Guildford, with a special workshop for Shakespeare Week.
On Monday 16 March, GCSE students at Kings College will mark the beginning of Shakespeare Week with a special workshop exploring the Bard's classic play, Macbeth. The cast and creatives from the recent GSC production will be welcomed into the school for a Round Table discussion. Year 11 students will be able to deepen their knowledge of the play's text, characters and themes, as they revise for their upcoming GCSEs.
Ant Stones, GSC's Head of Development for Education: "Kings have welcomed us into their school with open arms. Since our first workshop, their students have really bought in to our practical style of working, acting alongside and learning from our professional actors. The Round Table discussion feels like a perfect chance for them to build upon their knowledge and delve further into the intricacies of the play with our in-house experts."
GSC have worked with Kings College closely over the last few years. The theatre company and education-specialists have run a residency at the secondary school since Autumn 2018. Entitled A Time For All Things, this free programme allows GSC to support the Kings College English Department over the academic year and run workshops for all English students. As part of the 2019-20 residency, GSC have already delivered performances of The Tempest, A Midsummer Night's Dream and Romeo and Juliet.
Jasmine Mulligan, Head of English at Kings College: "What's great about GSC is how accessible they are and how thoughtfully they build up a relationship with Shakespeare. Their residency has been so empowering for the students. It's really helped them to engage with Shakespeare and the language behind it and feel empowered to share their own voice."
Kings College has recently been named as one the top 3 most improved schools in the county, achieving excellent GCSE results in 2019. The school is also in the top 3% for the most improved academic performance in England. The proportion of students achieving a grade 4 at English GCSE rose from 54% to 74% and the number achieving a 5 rose from 28% to 51%.
Ant Stones: "The increase in Kings' academic results is astonishing and we are delighted to have played a small part in their success. The Round Table Discussion is a perfect way to continue our partnership and highlight the kind of work that can be developed between arts companies and schools, throughout Shakespeare Week and beyond."
A Time For All Things is part of a wider programme of GSC's ongoing programme of work within the community, Brave New World. Kings College have also been an integral part of GSC's free-to-access Schools Tour, with students watching a specially adapted production of Macbeth. Later this term, GSC will return to Kings College with many more workshops, including a Rehearsal Masterclass for their school production of A Midsummer Night's Dream.
For more details about the Brave New World projects, visit the GSC website or contact Ant Stones, on 07956 000759, education@guildford-shakespeare-company.co.uk.
---