Latest News
Surrey Translation Bureau Extends Support for Translators Without Borders
16th June 2023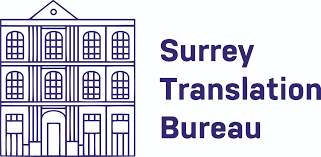 Surrey Translation Bureau (STB), a Surrey-based language service provider, is pleased to announce that it will be continuing to provide support to CLEAR Global and the Translators without Borders (TWB) community for another year. The extension of the partnership with CLEAR Global underlines STB's commitment to social responsibility and its dedication to supporting their mission. CLEAR Global is a non-profit community focused on overcoming language barriers in humanitarian and development contexts. STB offers in-kind support in the form of pro bono translation services to further assist their cause.
Language barriers often pose significant challenges in crisis situations, limiting access to vital information and services. In recognition of the invaluable work carried out by Translators without Borders, STB has pledged to provide translation services in specific language combinations to help support the charity's humanitarian initiatives.
"We are thrilled to collaborate with Translators without Borders and provide our expertise in translation to support their noble cause," said Marya Jabeen, Marketing Manager, Surrey Translation Bureau. "Language should never be a barrier to accessing essential information and services, especially in times of crisis. Through this partnership, we hope to make a meaningful impact by ensuring that language is not a limitation for those who rely on TWB's language support."
By providing pro bono translation services, STB intends to support TWB's crisis response efforts, health and education projects, and the translation of critical content across multiple languages.
Jennifer Cajina- Grigsby, Foundations & CSR Fundraising Officer, CLEAR Global commented, "We are deeply grateful to Surrey Translation Bureau for their pro-bono translation and revision service. It is thanks to in-kind sponsors like them, that we are able to break language barriers and provide vital information to those who need it most. Their dedication is invaluable in creating a more inclusive and connected world."
About Surrey Translation Bureau:
Surrey Translation Bureau is an ISO-certified UK-based language service provider with 40 years of experience. We offer high-quality translation and other language solutions in most world languages. Our expert linguists and in-house team of project managers ensure accurate and culturally sensitive translations across various industries, including legal, medical, technical, and marketing. For more information, visit www.surreytranslation.co.uk.
About CLEAR Global and Translators without Borders:
CLEAR Global is a US nonprofit helping people get vital information and be heard, whatever language they speak. With its innovative language technology solutions, research, and the TWB Community, CLEAR Global supports humanitarian and development organisations working in various contexts around the world. Envisioning a world without language barriers, CLEAR Global is set to improve global communication and information access. Learn more at clearglobal.org
Translators without Borders (TWB) is a global community of over 100,000 language volunteers at the core of CLEAR Global. They provide vital language services for nonprofit partners, including translation, revision, subtitling, and voice-over. Their work helps people access information about climate change, education, health, forced displacement, and womens' rights. Learn more at translatorswithoutborders.org