Latest News
Continued commitment to tackling air quality and the climate change emergency
9th January 2020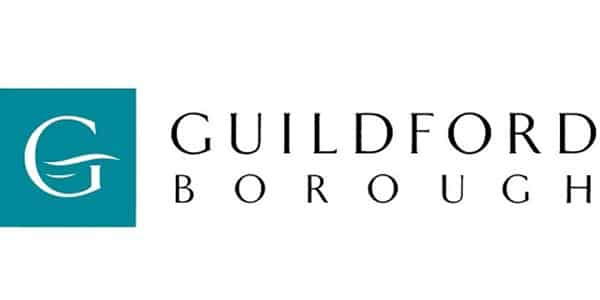 On 23 July the Council declared a climate emergency and we confirmed our commitment to collaborate with partners to achieve a net zero carbon emissions target goal by 2030 and launched a Climate Change and Innovation Board (CCIB).
Cllr Caroline Reeves, Leader of the Council, said: "We declared a Climate Change emergency in July, joining Surrey County Council and other local authorities. Since 2007 we have invested over £8million on energy saving projects including insulation, boiler replacements, LED lighting in all car parks, air source heat pumps and solar PV panels.
"We have pledged to develop an overall strategy for the reduction of carbon emissions within the Council and the borough that will shape how we work in the future and make our lives in Guildford more environmentally sustainable. As part of this we now have 9 electric buses in the park and ride fleet, we will be replacing our mini bus fleet with electric vehicles, and we are undertaking an electric vehicle charging network study"
As part of our commitment the Shalford Air Quality Action Plan (AQAP) was approved at the recent (11 December) Guildford Joint Committee meeting.
Cllr Reeves continued: "Improving air quality in the borough is one of our highest priorities and we are already working on a range of different ways to improve air quality.
"This includes implementing our Air Quality Strategy, encouraging businesses to join the green travel network easitGUILDFORD, continuing our close work with the University of Surrey's Global Centre for Clean Air Research (GCARE), working with the Surrey Air Alliance at local schools, and design projects such as the sustainable movement corridor and new and improved cycle lanes amongst others."
We encourage everyone to play their part in tackling the challenge of improving air quality by making small changes to behaviour such as less use of cars, more use of public transport and other modes of transport such as cycling where possible.
Early next year the council will be considering making further investment into other initiatives that support our work in tackling climate change.