Latest News
Surrey Business School welcomes international expertise in leading business fields  
4th June 2019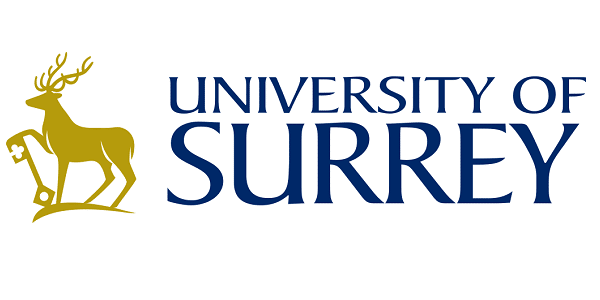 Accredited by the Association to Advance Collegiate Schools of Business and the Association of Master of Business Administration, Surrey Business School (SBS) at the University of Surrey affirms its excellent reputation as it attracts some of the sector's leading academics.
This summer SBS welcomes eleven business academics renowned for their national and international expertise in areas such as digital technologies and artificial intelligence, which dominate today's global business systems.
SBS offers a wide range of undergraduate, postgraduate taught and postgraduate research courses, as well as a host of summer schools with specialisms including the study of digital advances, finance, leadership, organisational behaviour, business analytics and marketing.
Dr Atta Addo joins SBS as Lecturer in Digital Innovation and Entrepreneurship. Prior to his appointment he was a Fellow in the Department of Management at the London School of Economics where he earned his PhD and MSc. Dr Addo's research explores digital innovation and organisational change phenomena with a focus on contexts of the Global South.
Professor Ben Brabon joins Surrey as Professorial Teaching Fellow and Executive Director of Undergraduate Programmes, bringing over 17 years of experience as an academic, manager and consultant. Previously he worked for Advance HE and the Higher Education Academy as Senior Adviser and Academic Lead for Arts, Humanities and Social Sciences.
Incoming Head of Department of Finance and Accounting Professor Bonnie Buchanan joins SBS following her role as Bosanko Professor of International Economics and Finance at Seattle University as well as the Director of the MSF program (and has previously been MBA Director). Professor Buchanan most recently served as the Fulbright Distinguished Chair in Business and Economics at the Hanken School of Economics, Finland. Her research expertise focuses on fintech, artificial intelligence in finance, securitization and international finance.
From Brunel Business School Dr Tillal Eldabi assumes the role of Senior Lecturer in Business Analytics within the Department of Business Transformation at SBS. He is a well-established researcher in simulation modelling and analytics, with his main research focusing on the modelling of complex systems.
Dr Andrew Hill joins SBS as Lecturer in Business Analytics where he will incorporate his experience of high-tech industry and government into his teaching and research. Dr Hill was a Modelling and Analysis Consultant at BAE SYSTEMS, specialising in quantitative methods including simulation, statistics and machine learning.
Anna Holland joins SBS as a Senior Teaching Fellow in Management and will be the Programme Director for the newly formed Degree Apprenticeship programme.  Ms Holland has over 15 years' experience in programme leadership, teaching and apprenticeships.
From South Korea Dr Hyeyoun Park joins the team as Lecturer in Strategy and International Business. She received her PhD from Korea University where she proved her high calibre, publishing in the Journal of International Business Studies and receiving an Outstanding Teaching Award. She also worked for the Korea Institute for International Economic Policy and the Korean National Commission for UNESCO.
Professor Glenn Parry is the new Chair of Digital Transformation within the Centre of Digital Economy at SBS. His academic interests involve business models and value in the digital domain. His Hub of All Things team developed a Cyber Domain-Specific Risk-Taking scale and are now examining the privacy-personalisation paradox. He is section editor of the journal Frontiers in Blockchain; 'Blockchain for Good' and his other project work involve developing the business model for an on-body device manufacturing leukaemia immunotherapy, and examining how to facilitate trans-disciplinary engineering design.
Professor Tazeeb Rajwani, a Surrey alumnus, is Head of Department of Strategy and International Business and Chair of International Business at SBS.  He previously held the position of Professor of International Business and Strategy, Director of Executive Education, Director of Postgraduate Programmes, and Member of the Senior Management team at the University of Essex. Previously he was Reader in Strategic Management at Cranfield School of Management.
Currently at LUISS University in Rome, Dr Richard Tee will take on the Senior Lecturer in Digital Innovation and Entrepreneurship position in the Centre of Digital Economy this September. At Surrey he will further develop his work on digital platforms and ecosystems, and the strategic opportunities and challenges these raise.
Professor Wim Vanhaverbeke joins as Professor of Digital Innovation and Entrepreneurship. He received his DBA from the IESE Business School and has worked at the Maastricht University,
Eindhoven University of Technology and Hasselt University. He is recognised as an international authority in open innovation and innovation ecosystem management, with his current research focusing on the implications of digital strategies for the management of innovation ecosystems.
Executive Dean of the Faculty of Arts and Social Sciences Professor Graham Miller said: "We strive to offer our students the very best learning experience and these hires enable us to continue to build upon Surrey Business School's renowned, distinctive programme portfolio. Our academic staff lead in both research and teaching, complemented by our professional service staff who provide high-performance infrastructure.
"We are dedicated to investing in pioneering research to improve business practice and create sustainable, positive change. Offering a wealth of business experience, the Business School's staff have the ability to translate research into practice to create success that benefits all of society. We are delighted to welcome such accomplished professionals to our strong team. Their contribution will assist us in realising our vision to undertake impactful, collaborative research that is relevant to the wider world."