Latest News
Big Give Christmas Challenge – One Donation, Twice the Impact
29th November 2022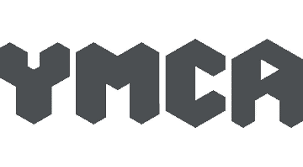 This year we've been supporting YMCA DownsLink Group who tackle youth homelessness in our region. Over the last two years, demand for their housing service has increased by 37% and they are anticipating an 80% in access to their youth advice centres this winter.
We're delighted that they have been chosen to take part in the UK's biggest, online match funding campaign – the Big Give Christmas Challenge 2022. The campaign launches at 12pm on 29th November and runs until 12pm on 6th December. If they raise £10,000 in donations during the week of the appeal it will be matched, meaning that they will get £20,000 to support young people in crisis this winter.
We want to do all we can to help them get there. As well as donating, we will be sharing their campaign. If you would like to get involved see below for ways to support.
How to donate?
Donations must be made to the Big Give appeal page, any time during the week of the appeal. The process is super simple – click donate, choose your donation amount and that's all there is to it. If you can't afford to donate why not follow them @ymcadlg and share their appeal on your social media. Just sharing posts can increase donations by 20%.
Where do funds go?
Funds raised will enable YMCA DownsLink Group to support all the vulnerable young people who walk through their doors this winter. By supporting the YMCA, we'll be helping them provide young people in crisis with a safe place to stay, and the advice and support they need to get back on track and on the path to independence.
The impact of your gift Charities like YMCA DownsLink Group are facing increased demand for support from young people struggling in the face of the cost-of-living crisis, which is pushing families to breaking point and young people onto the streets.