Latest News
South East Tech Incorporations Up 10%
9th March 2023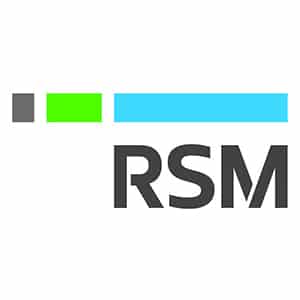 The number of new technology companies incorporated in the South East (excluding London) increased 10% in 2022*, according to analysis of Companies House data by leading audit, tax and consulting firm RSM UK.
A total of 4,812 tech businesses were incorporated in the South East last year, up from 4,375 the previous year. Simon MacDonald, partner, RSM Guildford, said: '"The South East continues to play a key role in the UK's tech industry and is home to some of the largest technology businesses.
'The region is fertile ground for tech incorporations and is only second to London in terms of the number of technology business incorporations, which is fantastic news for the South East. The pandemic played a key role in driving this, as people looked to move out of the Capital, while still being close to one of the leading tech cities in the world. Another contributing factor to the region's appeal is its strong transport links with easy access to international airports such as Heathrow and Gatwick.
'The South East is an excellent place for technology businesses to start up, with it being home to thriving incubators and leading universities throughout the region. The ScaleUp Institute identified the South East, alongside London, as the most successful English region for scale-ups. Geographically, the South East covers a large area, with a number of significant tech hotspots across northeast Hampshire, Surrey, East and West Sussex and Kent.
'In addition, there has been increased co-operation in recent years between the tech community, Universities and local government to continue to develop the appropriate eco system for these businesses to thrive. A great example of this is Brighton which in 2022 the CBRE ranked it in the top 15 tech locations in the UK outside of London, based on criteria including access to talent, availability of office space, proximity to universities, cost of living and employment costs.
'The diversity of tech businesses in the region, and how successful these businesses can become, is highlighted in sub-sectors that are particularly strong including CreaTech, SpaceTech and Med-Tech.'
 Ben Bilsland, partner and Technology Industry Senior Analyst at RSM UK, said: 'Despite the obvious economic challenges, it's been another strong year for the tech industry. Whilst it is no surprise to see London at the centre of new tech incorporations, growth across all regions outside the capital is further evidence of the UK's thriving tech industry. There is clearly appetite from entrepreneurs to start up new, innovative businesses and become part of the UK's booming tech industry.
'This crop of early-stage businesses will need support to scale. Access to funding will be crucial and the UK government will need to ensure that UK tech is an attractive place for both domestic and overseas investment. For many young innovative companies, R&D tax incentives are crucial cash inflows. For many, the recent changes to UK R&D schemes that reduced the amounts small companies can claim were not seen as a positive step towards supporting the early-stage ecosystem.
'Innovation requires a world-class talent pool and UK tech will look to both education and immigration to build their workforces. Support from our universities and schools to build skills in STEM subjects and emergent areas such as Artificial Intelligence will be essential. Clarity over immigration policy will be required to ensure a healthy inflow of tech talent to fuel growing companies.'
Tech company incorporations by year
| | | | |
| --- | --- | --- | --- |
| Region | 2021 | 2022 | % increase |
| East Midlands (England) |       1,009 |        1,390 | 38% |
| East of England |       2,306 |        2,881 | 25% |
| London |     20,552 |      24,783 | 21% |
| North East (England) |          513 |           645 | 26% |
| North West (England) |       2,549 |        3,285 | 29% |
| Northern Ireland |          335 |           393 | 17% |
| Scotland |       1,124 |        1,367 | 22% |
| South East (England) |       4,375 |        4,812 | 10% |
| South West (England) |       1,627 |        2,075 | 28% |
| Wales |          728 |           882 | 21% |
| West Midlands (England) |       1,901 |        2,378 | 25% |
| Yorkshire and The Humber |       1,221 |        1,583 | 30% |
| UK Total |     38,240 |      46,474 | 22% |