Latest News
GUILDFORD SHAKESPEARE COMPANY RECEIVES 5* REVIEW FOR PERFORMANCE OF TWELFTH NIGHT
3rd July 2019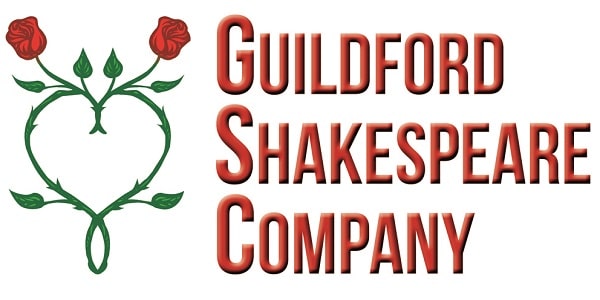 The Guildford Shakespeare Company has recently received a 5-star review for their latest performance of Twelfth Night. Sally Knipe reviews the play below:
---
Having attended many productions by Guildford Shakespeare Company in the last few years my overwhelming feeling is how imaginative the company are in finding unique and special places to put on their productions. The audience may come to watch a play but many like me will also have discovered how lovely this historic town is.
This summer's Twelfth Night is being performed in the idyllic setting of the Castle Bandstand under the cover of trees and with a backdrop of the bowling green and castle. Illyria is a 1950s seaside resort and Olivia (Sarah Gobran) is the owner of the Grand Hotel (and a Countess!) Olivia is mourning the loss of her beloved brother and leaves the running of the hotel to her steward, Malvolio (James Burton) who is getting ideas above his station.
Olivia can be seen wandering about beyond the set for about half an hour before she appears on stage, this illustrates how she has distanced herself from everyday proceedings, not something you could do in the confines of a theatre. The action begins when Viola (Francesca Baker) is washed ashore following a shipwreck in which she believes her twin brother, Sebastian, has drowned. She disguises herself as a boy, Cesario, and manages to find employment with the Duke of the Island, Orsino (Tom Richardson). Orsino is hopelessly in love with Olivia who will not respond to his advances as she is in mourning. Viola's brother Sebastian (Isaac Stanmore) is also shipwrecked and is brought to Illyria by the sea captain Antonio (James Burton).
Much of the comedy is derived in true Shakespearean fashion from mistaken identity, gender confusion, drunkenness and unrequited love. Twelfth Night is a very popular and frequently performed play and it can be difficult to find a way to do anything new with it without spoiling the original comedy. GSC have managed to do this with the addition of music, notably from Rosalind Blessed as Feste the Fool. The comic scenes are always performed to perfection by GSC notably by Francesca Baker as Cesario and Tom Richardson as Orsino in their unwitting romantic scenes. Matt Pinches as Olivia's drunken uncle Sir Toby Belch, Alex Scott Fairley as Sir Andrew Aguecheek and James Burton as Malvolio make the most of the classic comedy scenes with impeccable comic timing.
There really isn't a weak link in the cast, all of them are excellent. Guildford Shakespeare Company always manage to squeeze every bit of fun into their productions, this is yet another triumph.
---
Check out Guildford Shakespeare Company's next performance: The Merry Wives Of Windsor here.
The Merry Wives Of Windsor is running 13 – 27 July (excl. Mondays),
Stoke Park Railway, London Road, Guildford, GU1 1TU
---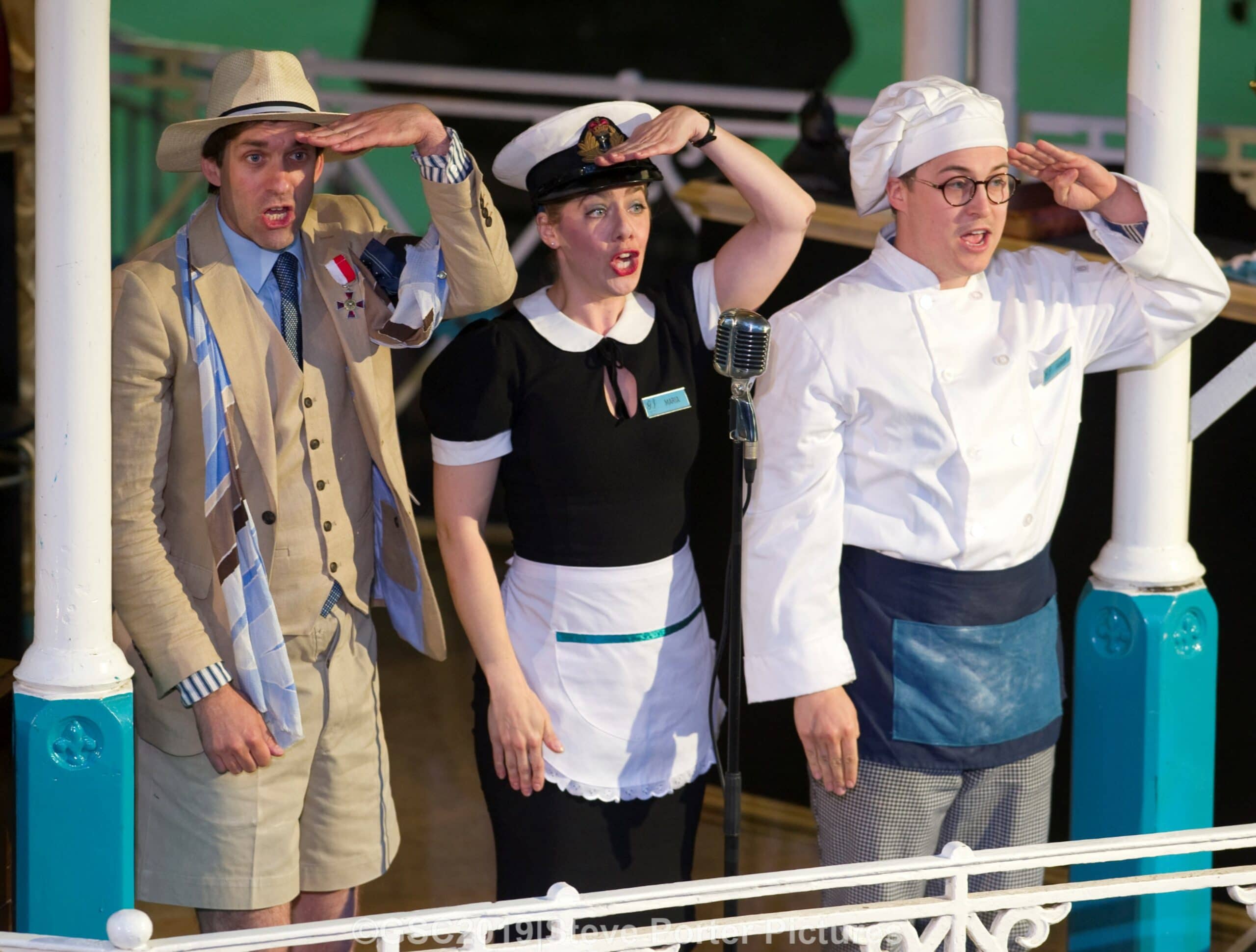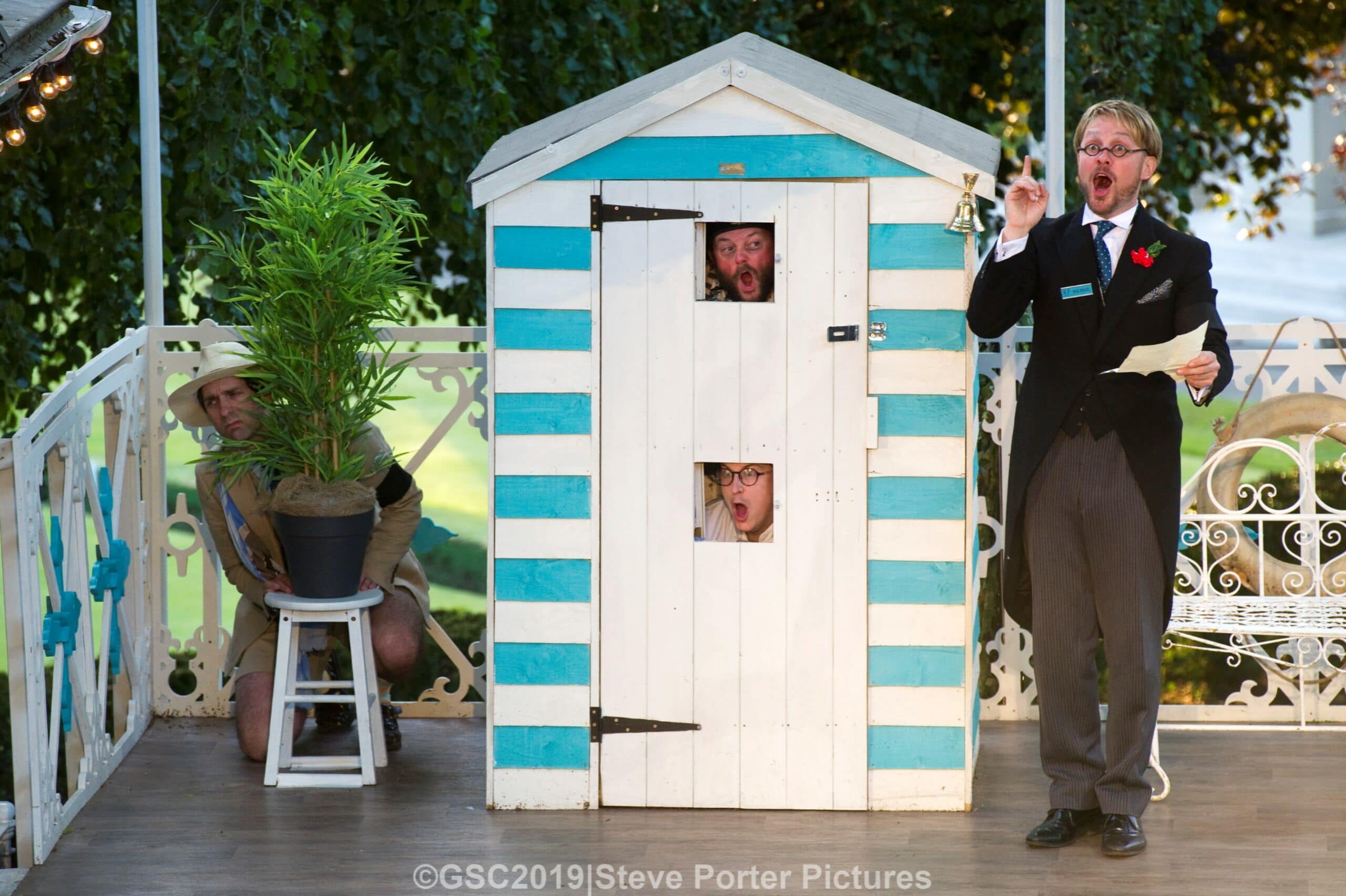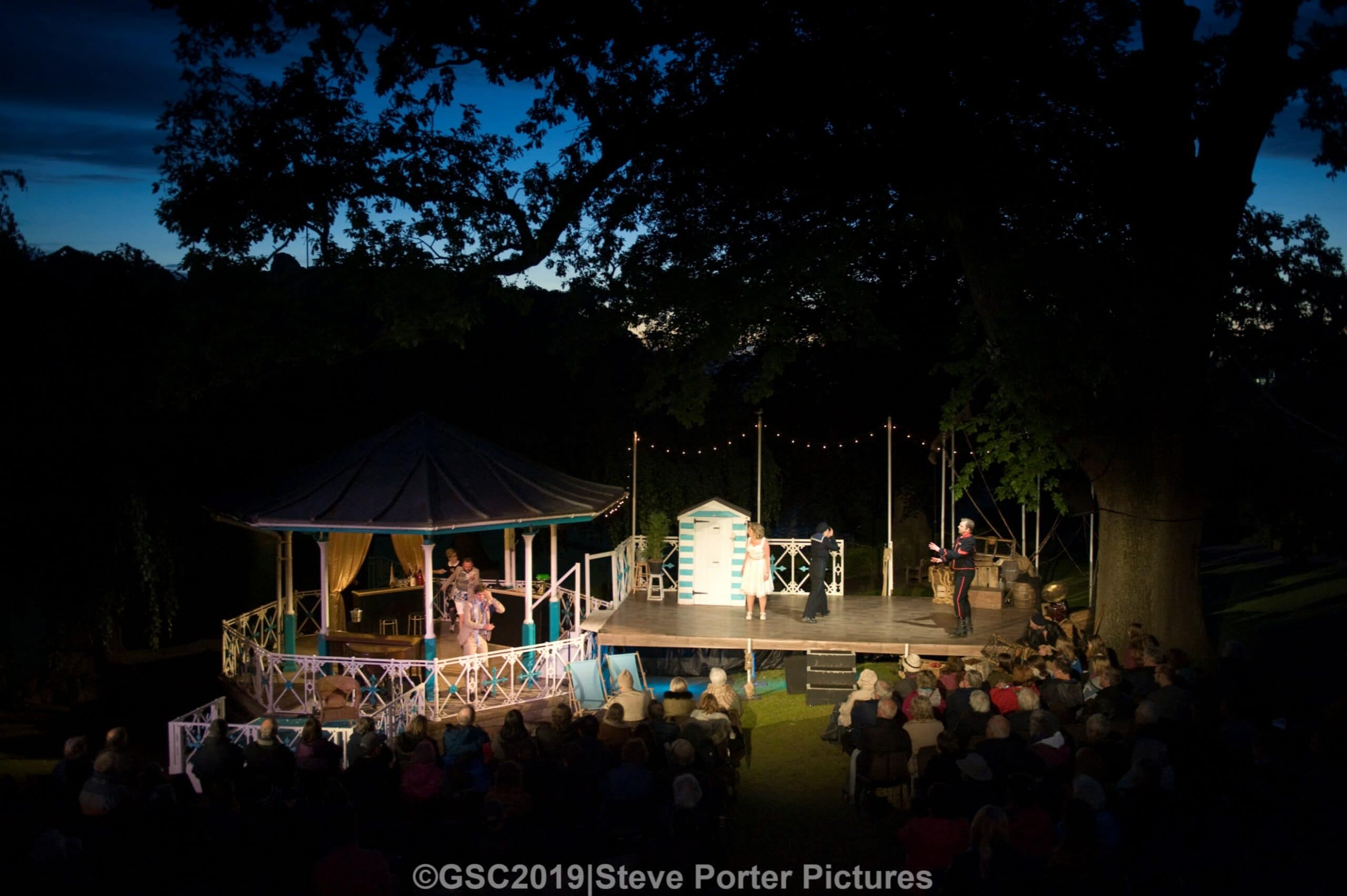 GSCTwelfthNight-AlexScottFairleyEmmaFenneyIsaacStanmorecStevePorter
GSCTwelfthNight-AlexScottFairleyIsaacStanmoreMattPinchesJamesBurtoncStevePorter
GSCTwelfthNightvenuecStevePorter