Latest News
Motorlux Mazda Gears Up for 250 Mile Charity Bike Ride Challenge
17th April 2023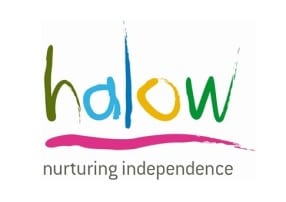 A team at Motorlux Mazda to take part in this year's challenging Halow250 charity ride.
Challenging 250 mile route tackles over 35,000 feet of climbing across England and France.
Three Mazda CX-5 support vehicles will carry essential equipment throughout the journey.
Demonstrating Mazda's 'challenger spirit', next week a team at Motorlux Mazda will cycle 250 miles from London to France in just 48 hours to raise vital funds for Guilford-based charity, Halow Project. Lead by the charity's patron, Damon Hill OBE, the Mazda team will start the annual Halow250 ride on Friday 28 April and finish on Sunday 30 April, tackling over 35,000 feet of climbing across the 48 hours.
Established in 2006 the community-based charity, Halow Project, supports and nurtures young adults aged between 16-35 with learning disabilities on their journey into and throughout their adult life. Offering a unique blend of activities and sessions, the charity supports nearly 200 young adults in their quest to lead meaningful, independent lives.
Now in its 10th year, the Halow250 ride is a key fundraising activity for the charity which will see riders endure over 35,000 feet of climbing over the three days; from London down to Portsmouth on the Friday followed by over 100 miles through Normandy on the Saturday and finally finish in Godalming on the Sunday.
Supporting the Motorlux team charity ride for the last six years, Mazda UK will once again supply three CX-5 support vehicles for the group to benefit from. Making full use of its fuel economy credentials, load-carrying abilities and spacious cabin, the CX-5s will play an instrumental role to transport riders and essential equipment throughout the 250 mile journey.
Commenting on this year's charity ride, Richard Shepherd, Managing Director at Motorlux, said: "We have been involved in the Halow250 for many years now, and I feel so incredibly proud that we are one of the key supporters for the event each year. In total, the ride has raised over £1millon for the Halow Project and their invaluable work has transformed so many lives of young people with disabilities.
Adding, "This year we're setting ourselves a target of £150,000 and during such tough times for everyone, every penny truly counts and we're grateful for every single donation. I'd like to personally thank each and every person who has supported us to achieve such a brilliant milestone."
Harlow250 event organiser, George Willis, CEO at 2Boats Events, said: "The support of Motorlux Mazda and Mazda UK has been nothing short of fantastic since Richard Shepherd said 'yes' back in 2014. Nothing is too much for them we could not have put this event without their enthusiasm and practical help."