Latest News
Forest Bathing+ immersive nature therapy events return to Newlands Corner
13th July 2020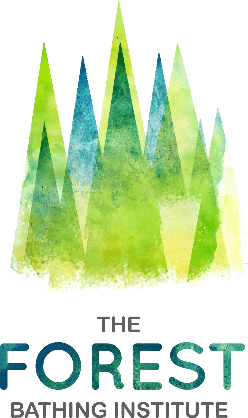 If you are looking for a way to relax and re-charge those batteries whilst benefiting from the health giving properties of nature and ancient woodland, then you will be pleased to hear that The Forest Bathing Institute (TFBI) is now running socially distanced, Forest Bathing+ immersive nature therapy sessions at Newlands Corner, Guildford.
Forest Bathing+ is based on a mindfulness practice, with various structured exercises taking place during the 2 hour guided experience. Throughout the session you will take a slow, gentle and relaxing sensory journey through this stunning woodland beauty spot, which is situated within the Surrey Hills Area of Outstanding Natural Beauty. Under the canopy of this ancient forest, you will benefit from the health-giving chemicals called phytoncides that are emitted by the forest cover.
During your experience at Newlands Corner you will savour the scent of the forest, appreciate the variety of trees, including Yew trees that are hundreds of years old, listen to the birdsong and immerse yourself in the beauty of the environment.
Our Forest Bathing+ Guides will educate and inform you about the science behind Forest Bathing+ and how it helps to induce a calmer state of mind, as your body moves to the parasympathetic nervous system which is restorative and therapeutic to the mind and body, so alleviating anxiety and mental health issues. You can therefore expect to benefit from physiological and mental health benefits whilst Forest Bathing+.
So if you would like to try out this unique form of nature therapy you can view the summer programme of Forest Bathing+ sessions on the TFBI website. Please note that we will be upholding all Covid-19 Government guidance with regard to the health and safety of our Guides and participants during the entire session.
If you are interested in training to become a fully-fledged, Certified TFBI Forest Bathing+ Guide, we are running our next online course, which commences with Module One, training in Mindfulness and Meditation during August 14th – August 16th 2020.
We are actively recruiting more trained Guides to join our growing team. To find out more, you can listen first-hand to what our trained Guides have to say. We look forward to hearing from you and meeting you soon!